We all know that virus scanners used online are not for complete and up to date protection. We definitely cannot consider them an alternative for an antivirus scanner that we have installed. But once in a while you may just get the feeling that the antivirus scanner that you have installed is not doing a thorough job and something is missing. Or if you simply feel the need to be doubly sure then an online scanner is just the right thing for you.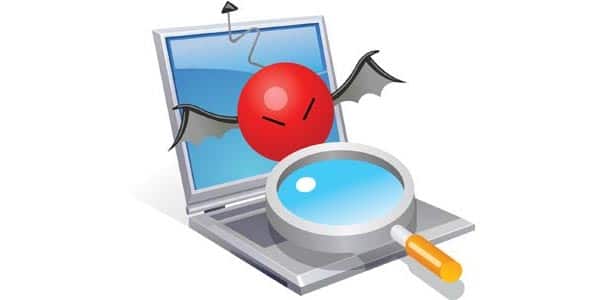 An online scanner in the purest form can be a rarity as most require you to download and install them. Plus many of them only support Windows. But if you are a Mac user who wants a specific file to be scanned or a website to be checked then there are scanners online that can do the job. Here is a list of a complete range of options for Online virus scans.
This one allows you to submit files either online or using Email. Every file is scanned using many scan engines and the reports that show the detection of each are provided. You can submit up to 20MB and more than 30 scanners will do the scanning. You can submit files in bulk and go up to 20 requests every 5 minutes. Other options are available for private and bulk users. VirusTotal also has a reporting feature that allows you to look for previous reports or even submitted files.
This one also provides scanned results from various scanners. The engines used for scanning by Jotti are different from the ones used by Virustotal. The best thing for you to do is use both of them to get better results.
This one works online and allows you to copy and then paste a link that you may have received on Facebook, Twitter or Email. The page gets scanned for Malware and if cleared you can use it.
A really true online virus scanner, F-Secure makes use of Java Version 6 update 10 or above of Java Runtime environment or Javascript. Can work for only Windows.
This one works with Firefox or Internet Explorer for online virus scanning. And is applicable for only Windows.
6. ESET Online Scanners
This online scanner utilizes ActiveX if on Internet Explorer or else if another browser is utilized then you need to download and install it for it to work. The Definition files will also be downloaded to the computer. This may result in some conflict with your regular installed Antivirus. This one again works on Windows only.
Once again needs to be downloaded and installed making it not really an online scanner. But the download is not really big and the virus scan takes place online. It only does a fast scan and searches only common locations and is usable on Windows only
Needs to be downloaded and installed and this only works for 10 days after which the process has to be repeated.
This online scanner will go through each single file that is less than 1 MB in size. Multiple files need to be zipped and then can be scanned. For this to happen the resulting archive has to be equal to or less than 1 MB. If you want to scan a single file then it is better to use Jotti or VirusTotal. This is so because they are better at handling files of larger sizes. This also only works for Windows.
This one provides online scanning for viruses for Internet Explorer and works for Windows only.
So are you using anyone out of above shared online virus scanner, if yes. Feel free to share with us, what you like about that virus scanner.
(Visited 532 times, 1 visits today)