If you're the one looking for answers to question i.e. What are best Free Antivirus Software to use in 2014? And in today's article is dedicated to all users who're looking for some of the best antivirus to use during this year.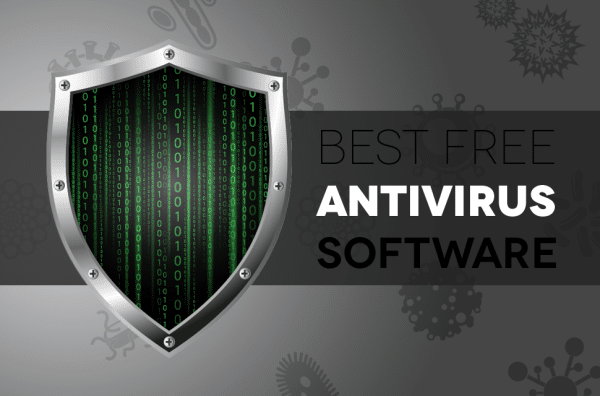 A simple virus attack could make you completely vulnerable in terms of finance or any other confidential matters that you have on your system. Or it could simply put a stop to the working of your computer for the whole. You need to have the right protection to prevent this from happening. Do not despair; there are many free anti virus programs that will help you and protect you in this regard.
This one certainly is worth mentioning on any list that talks about the best free antivirus options available. It has a fully operational antispyware and antivirus protection that will defend your PC or laptop from all sorts of threats that include those from instant messages, Emails, files or the net. This one is equipped to find an even malware and virus that we did not know about earlier
This comes with complete antispyware and antivirus tool also has a scanner for Emails, Links, options for running scheduled scans, updates that are automatic and many more things. You can use these set of really worthwhile features for free by simply downloading it. Once installed you can simply forget it.
This one can protect you from Worms, Trojans, Viruses, adware, spyware and the myriad types of malware floating around. All these features make it a complete and eminently usable and one of the best. Avira works on Windows XP, Windows 7, Vista and there is even one for Linux.
This one is equal to any of the more popular antivirus programs that are available free. It is simple to setup and configure. It makes use of every small system resource and does not constantly come up with the suggestion to upgrade to the paid version.
This program can defend your system against many kinds of threats and their sources and can work on Windows Vista and Windows 7. It has Defense+ technology that is programmed to assume that any files that are not known pose threats which makes it very effective
One of a kind and cloud based program for Virus protection this one defends your computer from Spyware, Keyloggers, Bots, Worms, Viruses and Trojans. It works on Windows XP, Windows 7 and Windows Vista as long as you are on the Internet.
Once again an antivirus program that is cloud based. Kingsoft watches out for malware locally when you are in the process of downloading anything or chatting and many more activities. It works on Windows XP, Windows Vista,Windows 7 and Windows 8.
This one is actually very recent but a very effective antivirus program. This will protect your laptop or computer against malware, can update automatically and is very simple in usage. Microsoft Security Essentials works on Windows Vista, Windows 7 and Windows XP.
Panda Cloud Antivirus Free Edition is the best free antivirus. Download free antivirus real-time protection against viruses, spyware, adware, rootkits. It also provides varied and effective protection and as it cloud based does not slow down your computer like the others do.
Provides rudimentary protection from Malware and virus. Though not the favorite of many it is one of the best. The only glitch with this is one is the frequent reminders to update.
Provides extensive and continuous protection for your home and office computers. Though it needs to update frequently it is effective and very simple to use.
12. 

UnThreat

AntiVirus Free Edition 6
UnThreat Free AntiVirus provides real-time protection against viruses, AntiSpyware and email protection. It Provides the standard protection but not found to exceptional except for being free
The only all-in-one free ZoneAlarm security suite that seamlessly integrates both antivirus and two-way firewall together for maximum protection and performance.
You can also try the free version of this amazing antivirus to enjoy your time online. Which is protected with ESET NOD32 Antivirus – social networking, using the internet or gaming.
The Comment section is always there for you using which you can share your opinion about these antivirus. Also if you feel I forget to add any antivirus, feel free to share with us
(Visited 740 times, 1 visits today)