The God of War is an established franchise in the PlayStation universe, with the character of Kratos firmly set in our imagination as a raging demi-god seeking revenge in a premise based on Norse mythology. Thirteen years have passed, and Sony is back with a magnificent reimagining of its PS4 icon in 2018. Kratos is older, has a son named Atreus, the setting has shifted from Greek to Norse mythology, the theme is more about redemption rather than revenge, and even the gameplay has changed.
All these factors together give you a wondrous experience that can be played over and over again. Our unanimous verdict after playing God of War- it is an astounding retelling of the story of Kratos, sinewed by gorgeous visuals, brutal violence, and powerful emotions. This is clearly a contender for the game of the year and a must-have title for your collection. Let's explore more in detail about the new God of War:
A Visual Wonder Simmering with Latent Violence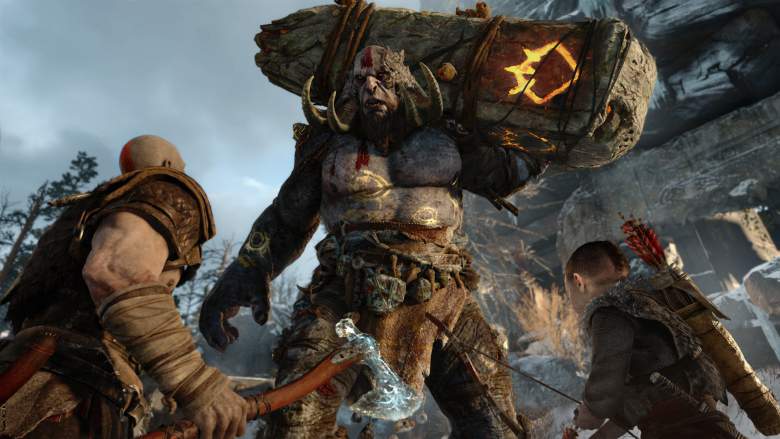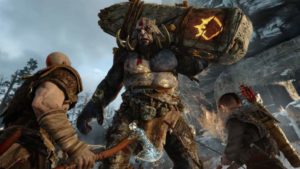 A God of War game has always been characterized by explosive violence and destruction, so it feels a bit strange at the beginning when there is a lot of emotion and drama; in fact, more emotions than you have experienced in all the previous adventures of the Spartan warrior.
The premise shifts from Greek mythology to the Norse wildlands of Midgard, which provides some of the most astonishingly beautiful imagery you can see in a video game. The visuals are magnificent, and Kratos has never looked more alive with his armor and muscles teeming with CGI-rendered perfection.
Kratos is also much older and leading a quiet life with his son Atreus. His wife is dead and she had only one wish- for her ashes to be spread from a mountain, which forms the core quest of the game. What stands out about Kratos' character is that he is no longer the raging juggernaut as before.
Imagine him more in terms of Wolverine in the Logan movie, nuanced and complicated. He is old, still immensely powerful, but does not use his power at every turn. He controls and contains his rage, but we do see the simmering intensity of his fury once he unleashes to protect his family.
Atreus Adds Emotional Heft, Enhances Combat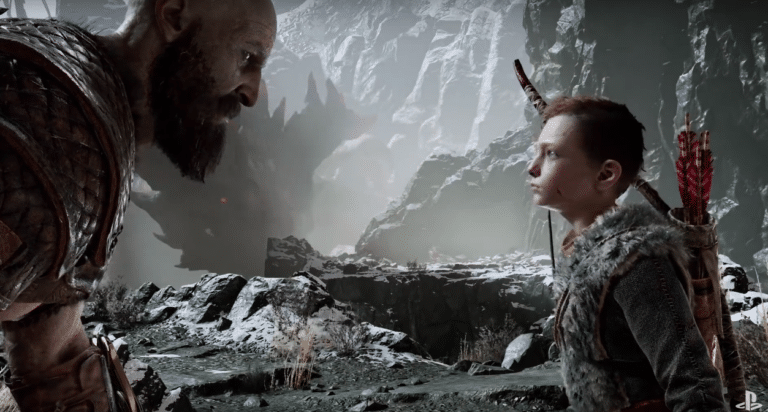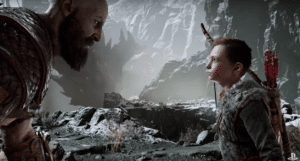 "Don't be like me, be better", says Kratos, now older and wiser, to his son.
To avoid going off on the same tangent as the previous games, Sony introduces the character of Atreus, the young son of Kratos. The father-son relationship forms the core of the game and it is fascinating to explore and view Kratos' actions from a new perspective.
The game has pure heart with a recurring theme of ending the cycle of hate, thus making it one of the most satisfying narratives in a video game. Heck, Kratos could also be used as an example of proper parenting in real life! Also, Atreus is not merely a plot device in God of War who has been added just for the sake of emotion, but also makes the combat sequences more exciting, as he fires arrows and also summons creatures later on.
Technically Flawless, Viscerally Violent Gameplay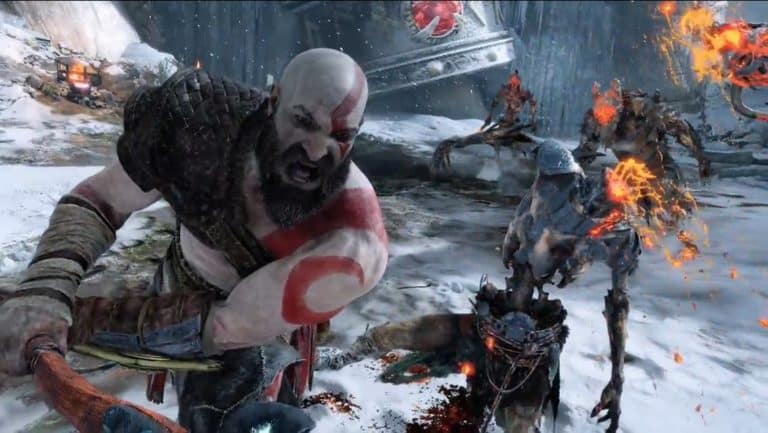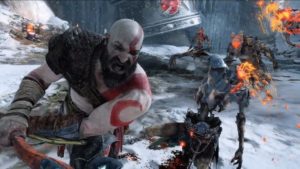 Technically, God of War is flawless and the combat is brutal and beautiful. The Blades of Chaos are gone and Kratos now uses a Leviathan AXE that can be thrown and recalled to its owner, much like Thor's Mjolnir, and is also used in the various tricky puzzles in the game.The new over-the-shoulder camera angle gives more depth to the action and you get a more immersive experience of being in the action, perceiving the directions from which the enemies are attacking.
Using the axe is an absolute delight, and you can create several battling maneuvers with it e.g. fight hand-to-hand, throw it at an enemy, fling it at an enemy and run elsewhere, then recall it and watch it return to you as it wipes out several enemies. As you progress in the game, the combat evolves and new upgrades and mechanics are introduced. You can upgrade/buy new armor for Kratos, make cool changes to Atreus' arrows and do a lot more. The gameplay never stays stagnant and there are always some changes and additions that keeps you invested in the game.
The new God of War has set lofty standards for both narrative and gameplay. It is breathtakingly beautiful, technologically accomplished, and immensely satisfying in terms of both combat and familial emotions. If you haven't purchased a PlayStation 4 yet, this game might convince you to finally buy one- it is that good!
(Visited 126 times, 1 visits today)