Today's article is dedicated to Apple iPad 3 users who's looking for answers to question i.e. What are best iPad3 or New iPad Apps? And if you just for your New iPad and looking for some best best for iPad 3, then we hardly recommend you must check this opinion piece covered by us.
Advancements in the field of science and technology and also IT forwards to the generation of different gadgets with a high number of features and many more things. As we know iPhones, iPads are the result of this advancement also they have been launched for our use. Now we can buy them and use them as they are also known as a portable mini laptop.
Also we know that apps are soul of these gadgets and using an app on these gadgets which we can do whatever we want to do due which everyone wants to buy these gadgets like iPad, iPhone and others. Now days iPad 3 which is the third generation of iPad by Apple is generating lots of heat in the gadget world with its amazing inbuilt features, games and application which are specially optimized for iPad 3.
Here in this article we intend to share with you some of the Best Apps for iPad 3 which you might love to use. So without further ado, check out the first app: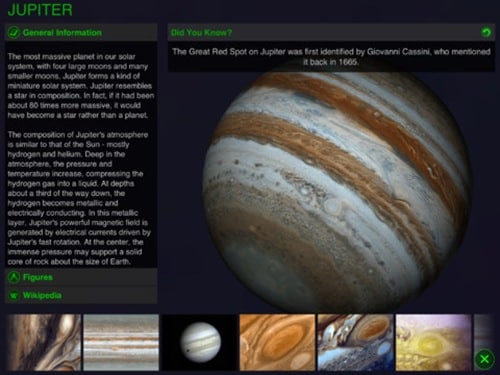 It's an amazing astronomy app and stargazing app for your iPad 3. This app will become It will become your go-to interactive guide to the sky above, following your every movement in real-time and allowing you to identify over 200, 000 celestial bodies with extensive information about stars and constellations that you find.
Price: $2.99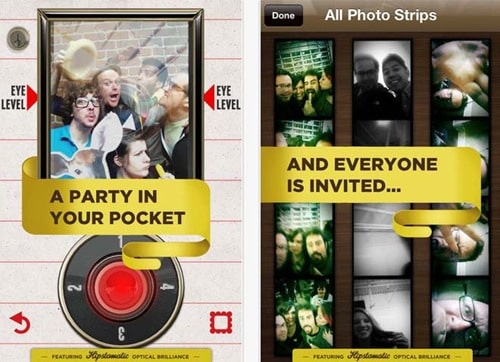 IncediBooth is amazing photo booth in your pocket using which you can strip photos anywhere. And hottest way remembers any shindig. It's 100% sure that if you are using this app your friends, co-workers, or future mate and other will impress with your ability to capture the fun.
Price: $1.00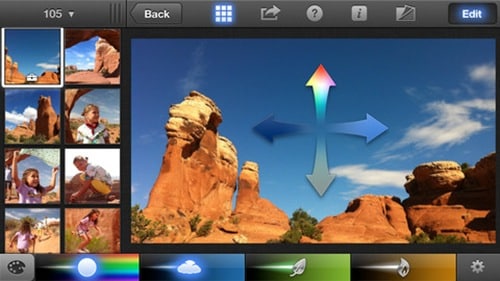 iPhoto is universal apple ios device app which gives you three incredibly easy ways to organize and manage. After that you've put names to faces and faces to names, sync them to your iPad and more. If you are using this app means you have all the powerful tools you need are at your fingertips.
Price: $4.99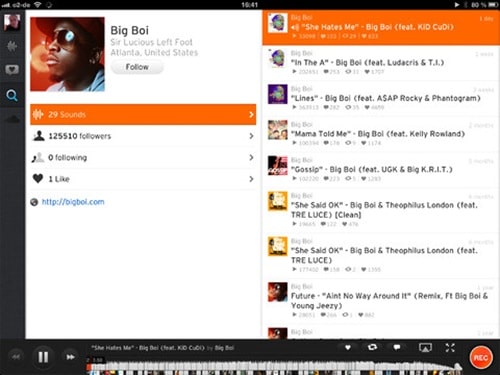 SoundCloud is a social sound platform where over 20m registered users share original music, spoken word, comedy, radio shows and other great sounds.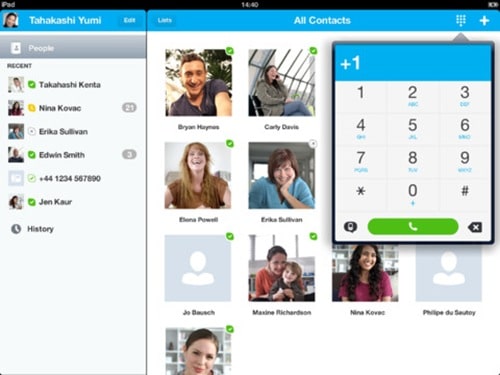 Amazing messenger app using which you can stay in touch with your friends and family with an instant message, voice or video call on Skype for free. There's so much you can do, right from the palm of your hand.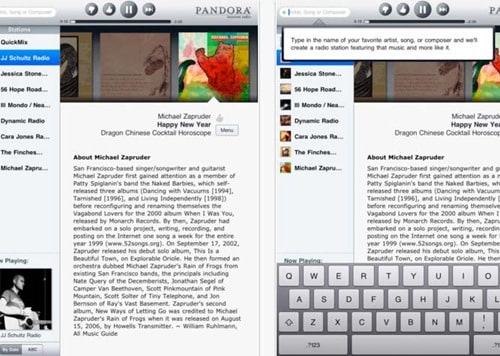 Pandora Radio is a free personalized radio that only plays music you'll love. Just start with the name of one of your favorite artists, songs or classical composers and Pandora will create a custom "station" that plays similar music.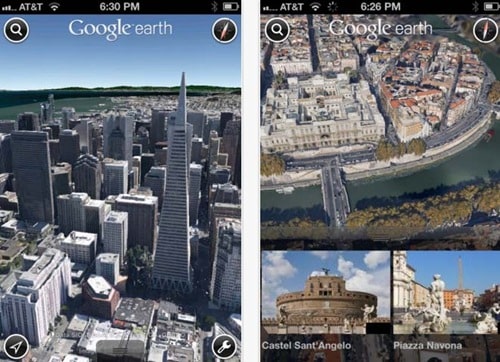 We all know about Google Earth and this is an official app for this amazing software. Google Earth lets you fly anywhere on Earth to view satellite imagery, maps, terrain, 3D buildings, from galaxies in outer space to the canyons of the ocean.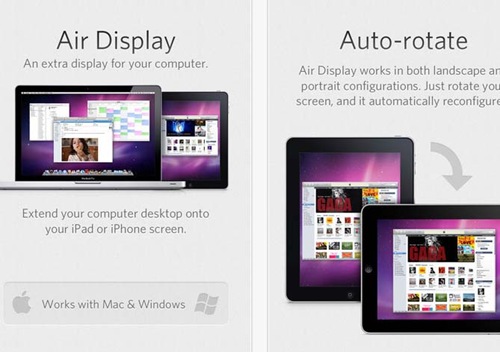 If you are looking for an extra display for your Mac or Windows computer, then there is an app called Air Display. This app lets you take advantage of the iPad's native touch screen, meaning you can use your finger to move your mouse around and more.
Price: $9.99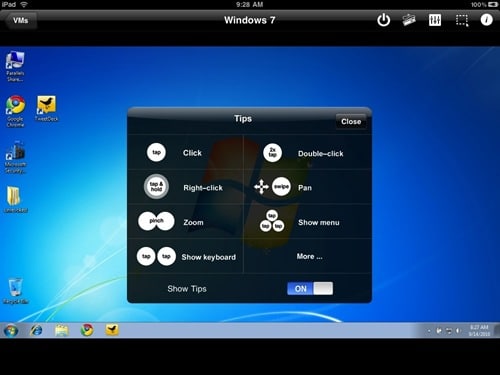 LogMein is an awesome remote desktop app for your iPad 3. Using this app can remotely access your files, run your applications and control your desktops from anywhere. With everything at your fingertips, you're finally free to go.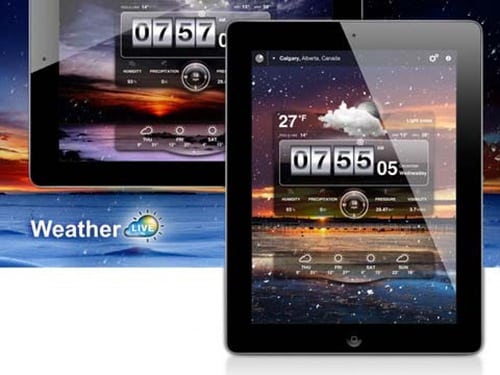 A perfect weather app which you can use on your iPad 3, this app will provide you with current weather conditions and forecast in your city and multiple locations all around the world.
Price: $1.99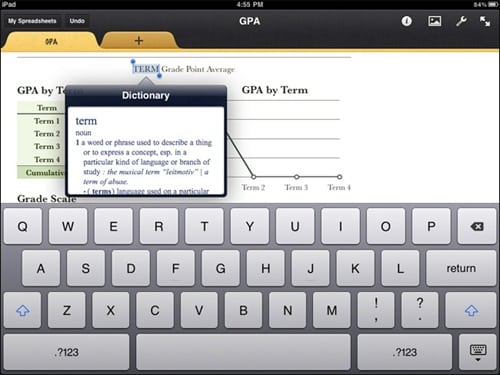 It is the most useful app for the students as well as professionals as it makes the documents, spreadsheets and other materials more presentable than before.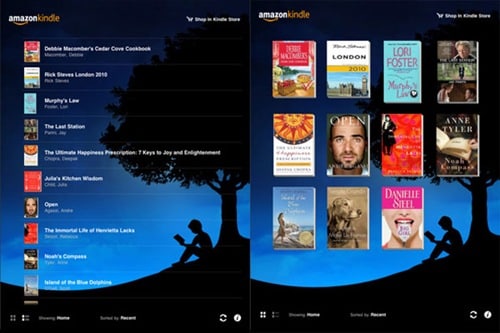 A best eReader for the reading lovers having latest news, magazines, textbooks and many more things to read with advanced text quality with latest software's .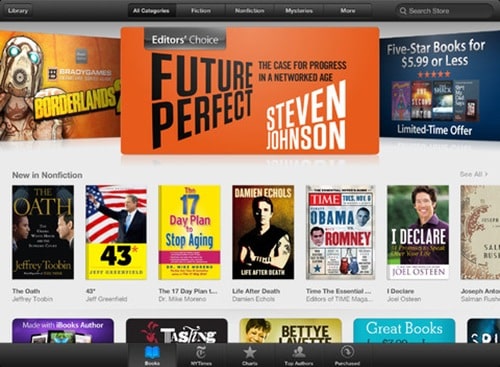 This app will give you a bookstore from where you can select and buy as many books you want to with latest updates.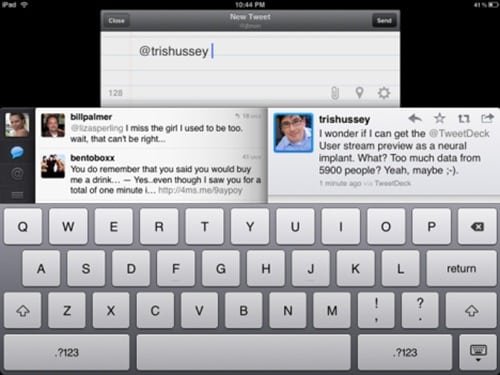 A very known word to all of us giving faster access to login to your twitter account and also you can synchronize your twitter account if you are a daily user of it.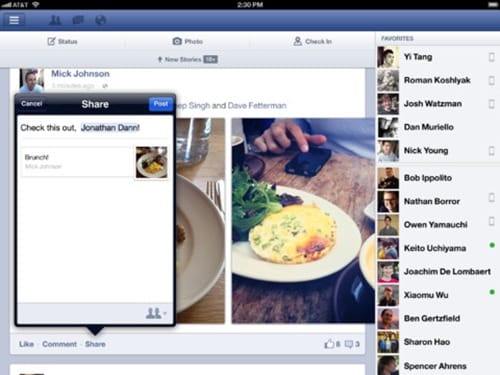 By opening the app and you can directly login to your account and same as the twitter app you can synchronize it. This is the best option as you don't have to worry about first open the home page and then Facebook.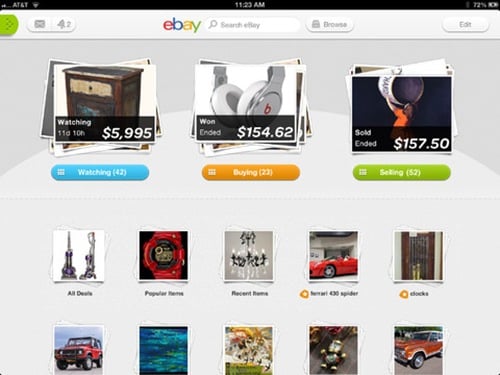 With this app now you can search, buy, and sell as many things you want to with a high resolution, seamless scrolling and many top features.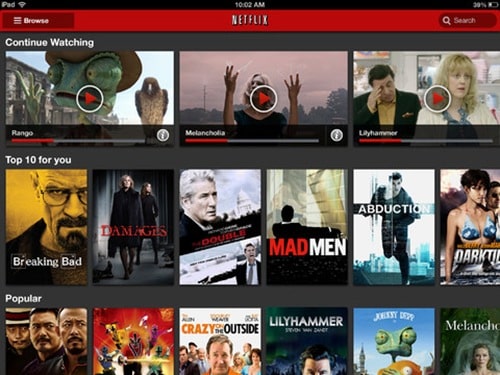 Those lovers who are fond of having knowledge of upcoming, new movies, then this is the best app for them as it gives you the information about the latest movies.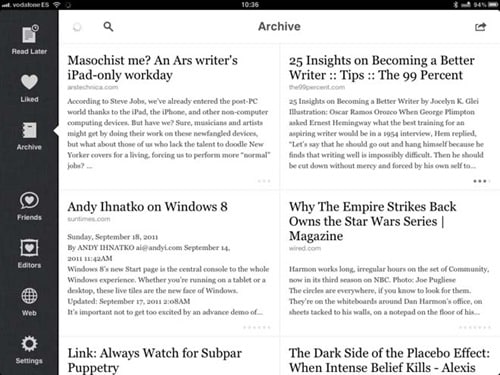 A database for the storage of different articles for the later reading, this app has the option to read different articles with an excellent large display and high picture quality.
Price: $4.99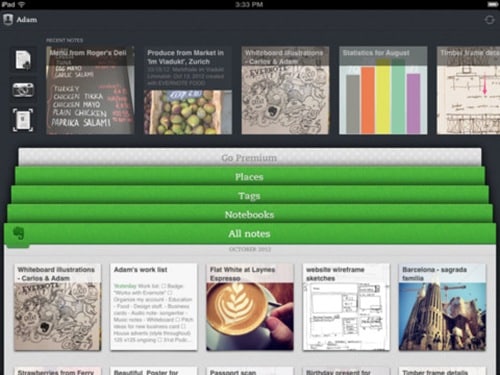 Instant capturing pictures, taking notes, save, sync and share files and many more features with high security with pin lock on its app.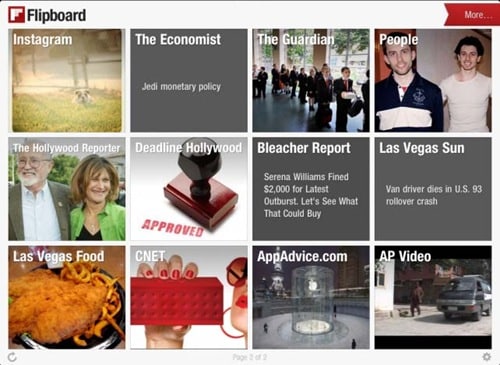 This app will provide you a magazine style format for reading your material and that will give more excitement to read that text document as it has great font style as well as the graphical interface.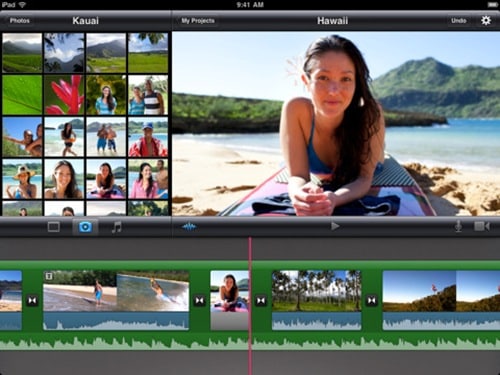 Amazing app using which you can make a picture perfect. Edit an HD movie, Read a novel or write one, Present your big idea, Or create and send a card with just one app.
Price: $4.99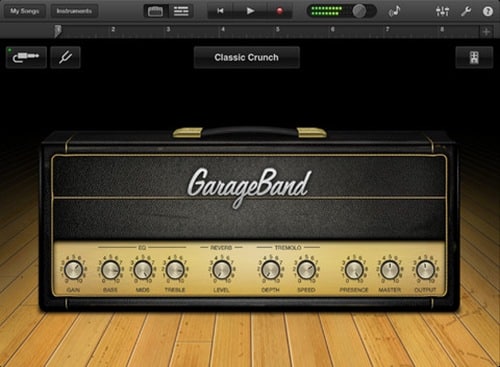 GarageBand turns your iPad touch into a collection of Touch Instruments and a full-featured recording studio. Using Multi-Touch gestures feature of iPhone to play pianos, organs, guitars, drums, and basses.
Price: $4.99
Reeder is amazing iPad 3 Client for Fever, Readability and Google Reader. You might also love to read about Newsify for iPhone
Price: $2.99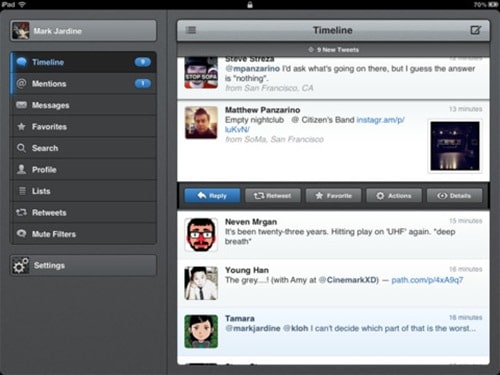 Tweetbot is a full-featured iPad Twitter client with a lot of personality. This app is meticulously-crafted interface, sounds & animation, or features like multiple timelines & smart gestures.
Price: $2.99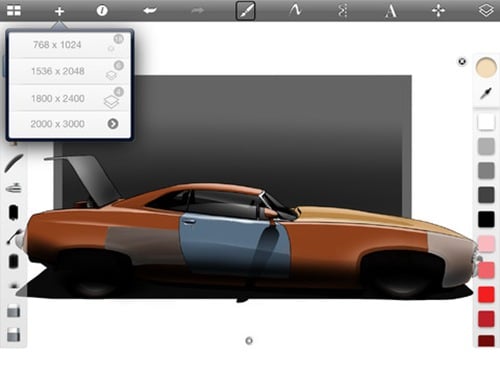 Autodesk SketchBook Pro for iPad is a professional-grade paint and drawing application. Using the same paint engine as its desktop counterpart. It also delivers a complete set of sketching & painting tools through a streamlined and intuitive user interface designed exclusively for the iPad experience.
Price: $4.88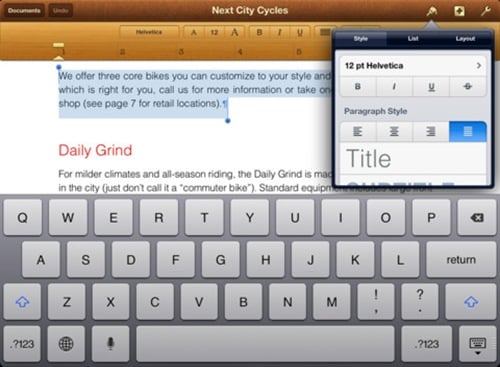 Pages is the most beautiful word processor app for your iPad 3. Using this app you can Create, edit, and view documents. Pages works with iCloud, so your documents stay up to date on all your devices.
Price: $9.99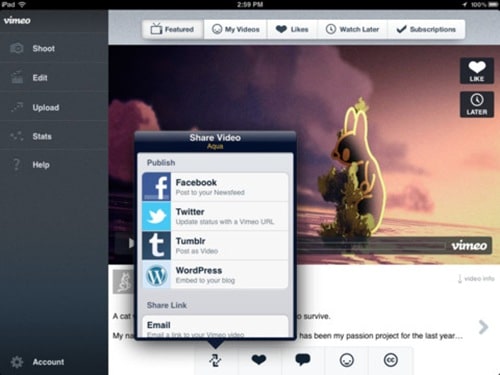 The new Vimeo iPad app is the fastest way to watch, create, and share Vimeo videos on the go.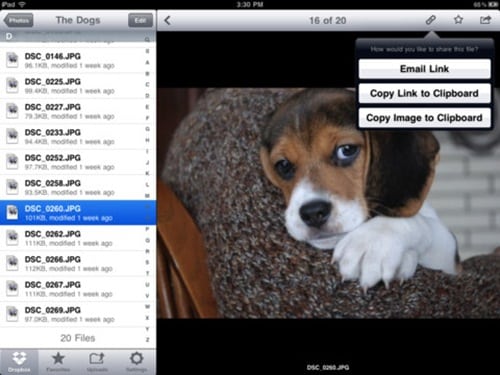 Dropbox is a free service that lets you bring all your photos, docs, and videos anywhere. And guess what,any file you save to your Dropbox is accessible from all your computers, iPhone, iPad and even the Dropbox website.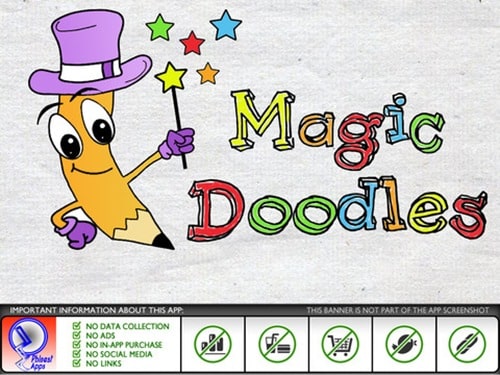 Magic Doodles is an innovative doodling application for kids where doodles you draw comes to life with magic. Kids will be amazed when their drawings come to life with animation and sound effects.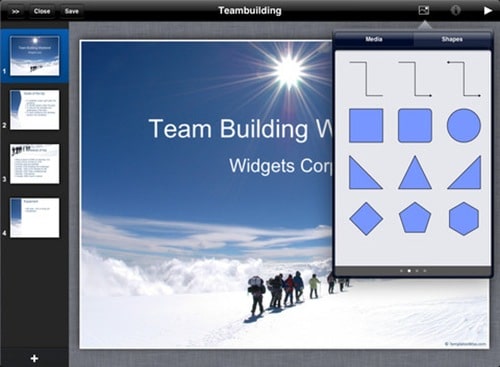 Office² HD is amazing office document editor for your iPad using which you can makes it easy to open, view, create and edit Word (DOC & DOCX), Excel (XLS & XLSX), and PowerPoint (PPT & PPTX) files right from your iPad.
Price: $7.99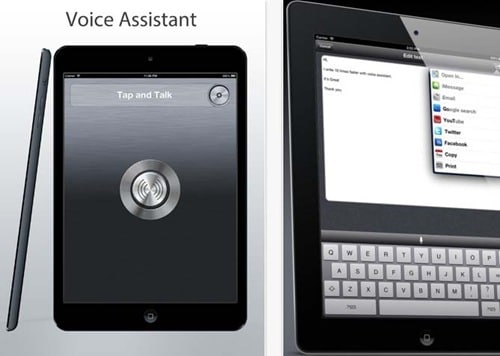 Voice Assistant is an easy-to-use voice recognition application that allows you to easily speak and instantly see your text or email messages. And guess what, this is 5 times faster than a keyboard.
Price: $2.39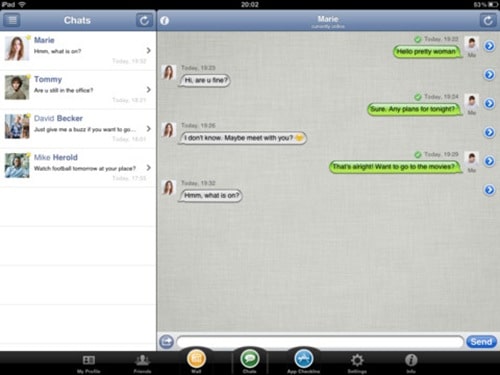 AppMe is amazing messenger app which gives you and your friends a fast and free way to stay in contact with each other. It works just as fast and easy as a text message, but without the extra costs.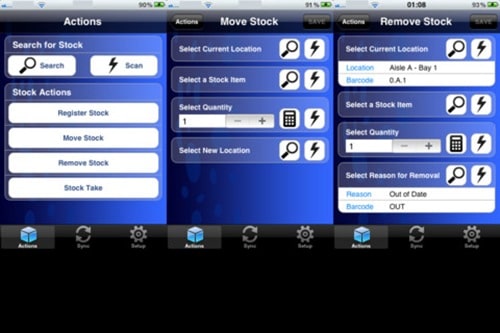 PeopleVox is amazing Inventory iPad 3 apps for controlling your stock items, with full barcode scan capability. Work offline and sync when connected.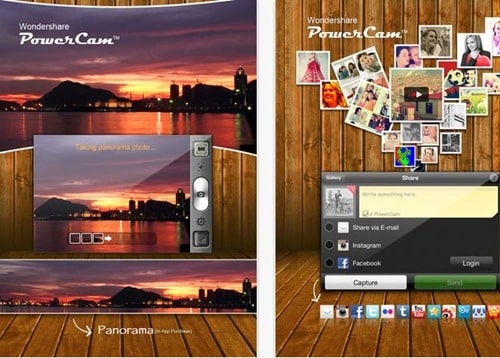 PowerCam HD is only photo app with Color Splash, Using this app Tilt-Shift & Panorama that lets you add real-time effects to photo & video and more.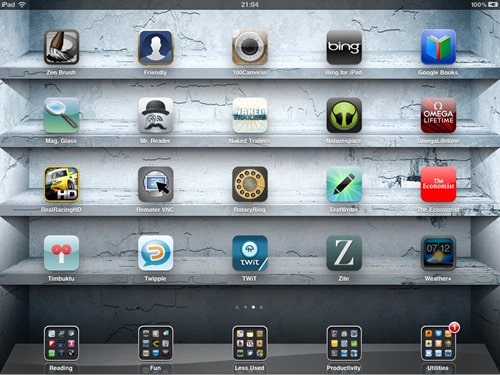 Pimp Your Screen is the best app to customize the look of your device by giving you an exclusive selection of specially designed backgrounds, icon skins, app shelves, neon combos and many other eye candies.
Price: $1.19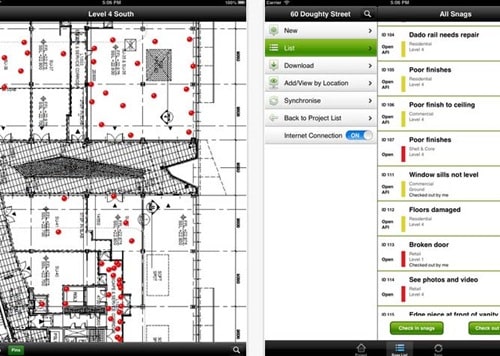 iSnag is an outrageous mobile snagging & defect management app for your iPad 3 which the project team to capture snag & defect information as well as clear snags straight from their mobile device.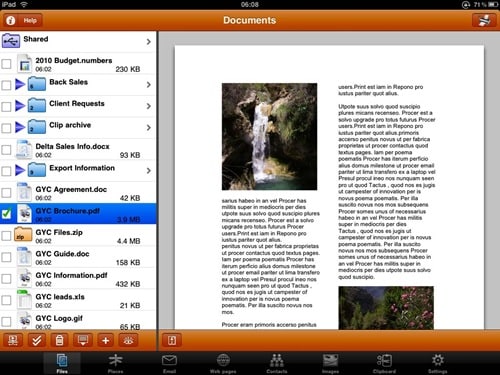 An amazing app for your iPad using which you can print basically anything from basically anywhere. Using this you can view, store & print email, large documents & PDFs, files, attachments, photos, contacts and web pages on your iPad.
Price: $9.65
Till Now we found these 37 to be best apps for your iPad 3, but we all know that daily lots of apps are developed specially for this third generation iPad in Apple App Store. Don't forget to share those names with us.
(Visited 197 times, 1 visits today)