There was a time when superhero movies were released once in a year, when we had to wait an eternity for a Spiderman or a Batman to grace the silver screen, with all the hype and excitement running at peak levels. Then started a comic book superhero movies renaissance, led by Marvel, with exploits of titular characters like Iron Man and Captain America.
However, it soon became a trend to release Marvel movies almost every four months, which made viewers a bit desensitized to superhero movies. No wonder a DC movie like Batman v Superman, which would probably garner a positive response a decade back, drew such a scathing response from critics and even fans for not being better than the most.
So when Black Panther, the 18th entry in the Marvel Cinematic Universe was set to release, questions abounded- how will audiences react to a black superhero? Will the movie be good enough to depict the cultural diversity of Africa while also be an entertaining experience? Now that the movie is out, all fears have been allayed. With a current Rotten Tomatoes rating of 97%, Black Panther is one of the very best from Marvel, offering breathtaking visuals in the form of gorgeous landscapes, African cultures and dresses intertwined with cutting-edge technology, pulsating action sequences, and fully fleshed out characters. Without going too deep into the story, let's see what works for the movie and what does not:
History of Black Panther
First of all, let's get some background on the actual origins of the Black Panther. When was this comic created first? What was the socio-political context of coming up with a black superhero? Watch the video below to get a fascinating insight into the same:
Pros: Excellent casting, Astounding visuals, Eye-Popping Action, Nuanced Characters
The stellar cast, led by Chadwick Boseman as T'Challa/Black Panther, Lupita Nyong'o, Daniel Kaluuya, Michael B. Jordan, Forest Whitaker, Martin Freeman and Andy Serkis are the main highlight of the movie. Boseman gives a heartfelt performance as King T'Challa who has to protect his people and their legacy, and also be the upholder of morality and justice at a time where African people around the globe have been affirming their identity. His sidekicks, Danai Gurira (Michonne from The Walking Dead, if you need some reference) as the fierce and proud Wakandan warrior and Nyong'o as T'Challa's former lover and undercover spy Nakia are equally fantastic, kicking ass in full African regalia.
A huge plus point for Black Panther is the primary antagonist Killmonger, played with much elan by Michael B. Jordan. The character is not a cardboard villain but a much-nuanced personality who has hidden, personal motives for wrecking havoc on T'Challa. However, I felt that the role was underutilized and there was scope for exploring the character more. Andy Serkis, in an extended cameo in the first half of the movie, is fantastic as the secondary antagonist Ulysses Klaue.
Let's come to the visuals and action now. Wakanda, a place untouched by Western civilization and colonialism, represents peak Afroculture- an amalgamation of cultural African identities and technology more advanced than any country, powered by rich deposits of the miracle metal vibranium. The lush, arcadian landscapes, blended with the depiction of the technical marvel that Wakanda is, create a fascinating visual palette that is most soothing to the eye. The action ranges from raw, brutal combat during the coronation ritual, to jaw-dropping sequences in the Black Panther fight sequences, which will give every fan their money's worth.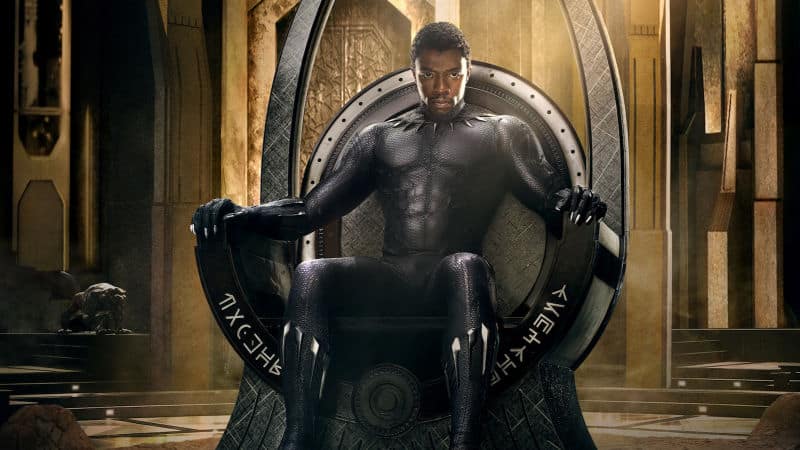 More importantly, Black Panther touches different issues like slavery, colonialism, and oppression in a smart manner, making it integral to the story but not in a manner that it would become too heavy to handle.
Cons: A weaker second half, predictable storyline, excessive action
Though it is more than obvious that a superhero movie would feature large-scale action to please a key fanbase i.e. kids, the usual Marvel blitzkrieg becomes a bit excessive during the third act. The storyline is also nothing out of the ordinary and follows a simple plot. These are the only factors, which in my opinion, derail Black Panther's journey to the apex of superhero greatness.
Nevertheless, the strength of the movie lies in how it ties up different social mores, emotions, and cultural heritage with futuristic technology, thunderous action, and crucial socio-political themes. Anyone who is tired of watching white superheroes (especially the Marvel ones) slugging it out for the nth time, Black Panther is a whiff of fresh air. This is certainly one of the best that Marvel has had to offer in recent times and worth your every penny.
Overall Rating: 8/10. To be watched in IMAX.
(Visited 111 times, 1 visits today)