Hundreds of products surface each year, but only some of them deserve the spotlight. One winsome vaporizer that has attracted everyone's attention is none other than Yocan Uni S Box Mod. This invention comes with cutting edge box mod technology that leaves jaws dropped. It is the epitome of what box mod users look for in a vaporizer.
So, what are those standing out features? What makes this device so praiseworthy? Keep reading to find out how Yocan Uni S Box Mod will be a great addition to your vape collection.
Appearance and Build Quality
We can state boldly that Yocan Uni S Box Mod has surpassed all of its predecessors in terms of functionality as well as looks. At first glance, you will surely fall in love with this marvelous gadget. It offers state-of-the-art design, vibrant body, and high-end design features. Overall, it has great looks, and you will be proud to hold it in your hands.
As opposed to the conventional plastic material, they have crafted this device with zinc alloy, which is lightweight, but sturdy enough to withstand rough use. Being metallic, the body doesn't show signs of tear and wear as soon as you might have experienced with plastic bodies.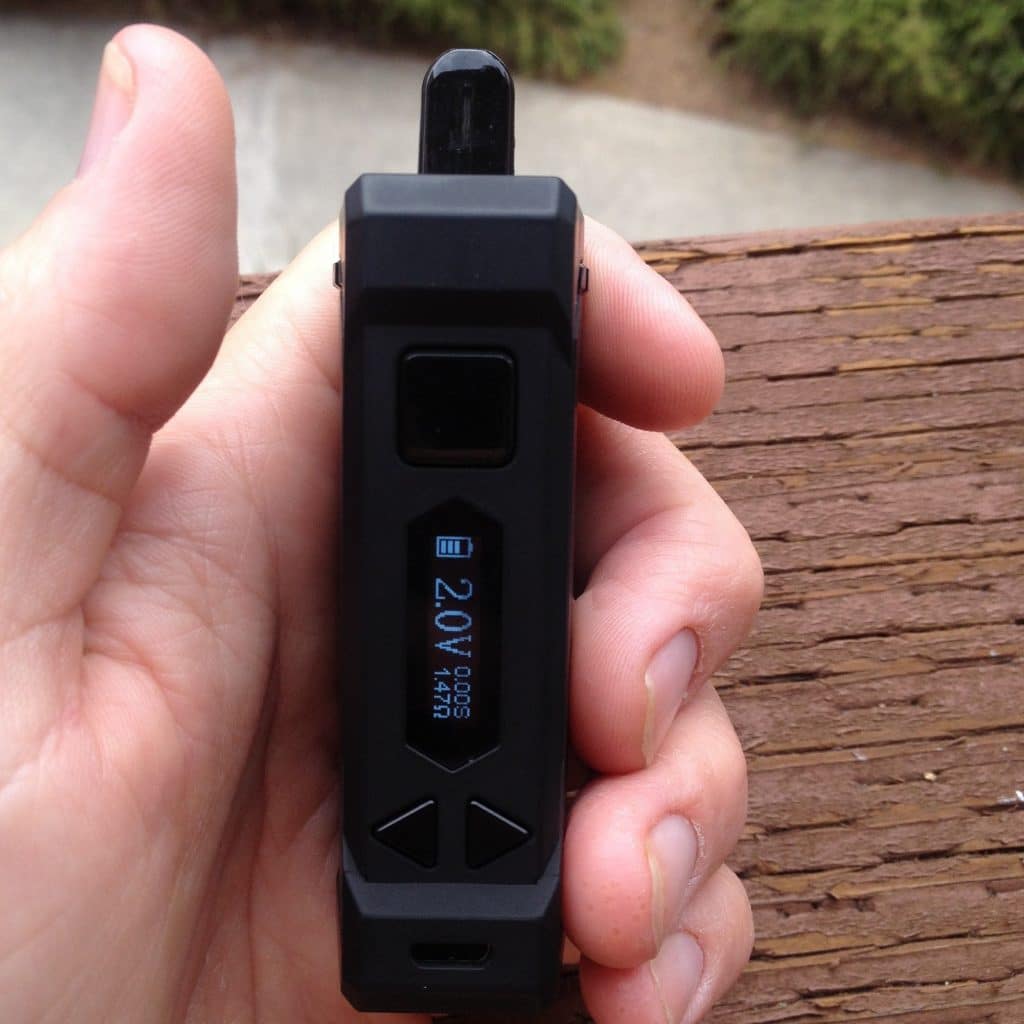 Portability
The brand has never disappointed its audience when it comes to portability. Yocan Uni S Box Mod is inherited with the Yocan's signature portability. It may be a little thicker, but it easily goes inside your pocket. It is a perfect solution for enjoying flowers while traveling.
Features
· Voltage levels: 2.5 v, 3.0 v, and 3.5 v
· Type-c charge port
· Preheat function
· Preheat voltage level: 1.8 v
· Single button design
· Zinc-alloy chassis construction
· Compatible with cartridges: < 11.5mm
· Threaded magnetic connection ring
· Adjustable height and width
· Compact body
· Led indicator
· Hanging hole
Temperature Flexibility
Despite being small, the device offers three voltage settings — low (2.5), medium (3.0), and high (3.5). It allows you to customize your experience with thick oils or your favorite wax concentrates.
For a smoother and consistent hit, choose the lowest voltage. For bigger clouds, more intense hits, and more potent vapors, go for the high option. Each profile is carefully selected for flavorsome and unique sessions that may take your taste buds on a memorable adventure.
Doesn't matter if you choose the low or high settings; the vapor production will always be sufficient. In comparison to the previous model, the outcome is milder. It means vapors from Yocan Uni S Box Mod have moderate hit when compared to the original Yocan Uni technology. Now, the vapors don't irritate the throat or make you cough. Because of this, many patients as well as recreational users prefer this version over the past models.
On the front, you can find three LED indicators, each representing the temperature levels you're on. This makes it easy to monitor the status of your device.
Preheat Function
Would it not be frustrating if you had to wait a minute every time you urge for a puff? Yes, indeed. But Yocan Uni S Box Mod is outfitted with a superior preheat technology, allowing the device to prepare the first draw before you even start. But for this to work, you have to put the device into the preheat mode. Just press the power button twice to start preparing your concentrates. And in only 10 seconds, you will be enjoying delicious vapors. To stop the mode, just repeat the process — press the power button again twice.
Universal Fit
The feature that makes Yocan Uni S Box Mod vaporizer world-class is the universal design that incorporates all types of oil cartridges or atomizers. The opening is adjustable, which is why cartridges of all sizes easily fit inside the device. Just below the top, you may find a rotation knob that helps you select the diameter of the shutter. For instance, by turning it anti-clockwise the shutter opens, and it gets closed by rotating the dial to the other side. The shutter opening is really sophisticated and forms a hexagon as it unfolds.
What's more, Yocan Uni S Box Mod also offers an adjustable height of the mouthpiece, allowing users to have more flexibility in their experience.
USB-C Technology
For a portable vaporizer, the battery life is usually never enough. To compensate for the lack of battery life, the manufacturers have put in USB-C technology, which is superior in every manner. It charges your device at a faster pace while keeping the rate stable. The voltage will remain under control, making this technology also keeps the health of the battery intact.
Performance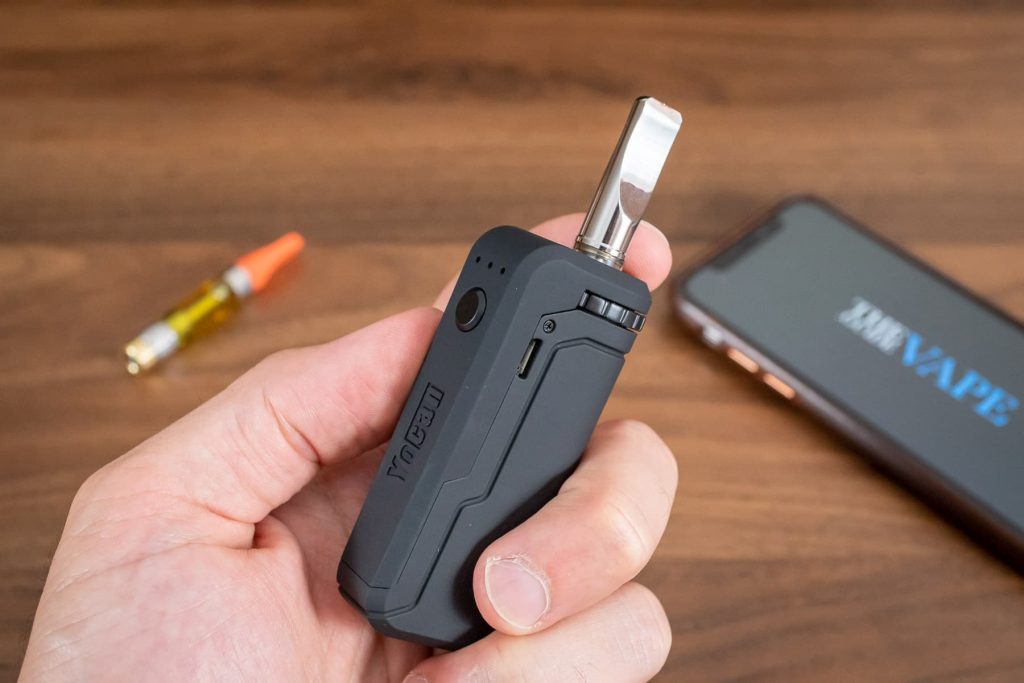 Yocan Uni S Box Mod's performance is significantly better than anything you have seen so far in this series. The device is nicely made, super useful, and on top of all, it allows the users to manipulate the flavor as per their preferences. The wielder would just want more and more of vapor's tempting flavor. All the features — LEDs, voltage settings, universal atomizer holder, and others — works perfectly together to give you the best you deserve. If this sounds intriguing, what's stopping you to invest in this marvelous gadget? Visit our site and order the package now, for more details check out here https://www.yocanvaporizer.com/products/yocan-uni-s-vaporizer.
What Does the Package Hold?
· 1 x Yocan UNI S Box Mod Vaporizer
· 1 x User Manual
· 1 x USB-C Cable
· 1 x Magnetic Adapter
Pros
· It is a well-built and sturdy device.
· There are a lot of customization options.
· This device is more durable than previous versions.
· The vapors taste great.
Cons
It is somewhat thicker than regular portable vape pens.
(Visited 100 times, 1 visits today)