If you run a blog you know that content can present itself anywhere, at any moment, with out warning or regard for your preparedness. Today we record video using webcams, iPhones, Tablets, drones, security cameras, DSLRs and the list goes on and on. It is inevitable that at some point while managing your blog you will be accosted by a plethora of different video formats to sort through. Luckily there are tools that make this overwhelming task easy and efficient. Let's check out the top fastest video converter every blogger should know about.
MacX Video Converter Pro
Sometimes being faced with an overwhelming amount of file types can make a post not even seem worth making but the days of losing content are over. MacX Video Converter Pro makes the conversion process a no brainer. The easily downloaded software allows users to download, convert, edit and record screen videos all in one place. This makes curating the perfect complimentary 4K video for your blog post even more rewarding than before. Adding a video to your content also benefits the viewer and gives them something to share with others.
Speed
Getting a blog post up regularly is vital to keeping an audience's attention and interest peaked at all times. However slow moving, sluggish and complicated video converters can drag out the process and cause you to miss important deadlines. MacX Video Converter Pro works using multi-core CPU utility, hyper-threading, and Intel Quick Sync Video hardware acceleration to assure that your video is ready to post as soon as you are. No more missing out on viewers and audience members that are tired of waiting. Additionally a built in high quality engine assures the video looks perfect and hasn't lost it's great high definition look.
Formats
Speaking of quality, this video conversion tool boasts a top of the line UHD/HD video converter for make which allows the user to have the ability to work with 8K, 4K, and HD mediums without having to worry about losing quality. Videos from Canon, Sony and Panasonic equipment works with the software. Further more it has the ability to convert Multi-track HD videos M2TS (blu-ray), MRS, TS, AVCHD, MKV and 4K/ 8K UHD videos in HEVC to mobile phone compatible formats. This is huge for the blogger on the go who doesn't have the ability to travel with an entire video and audio crew. This is a lifesaver.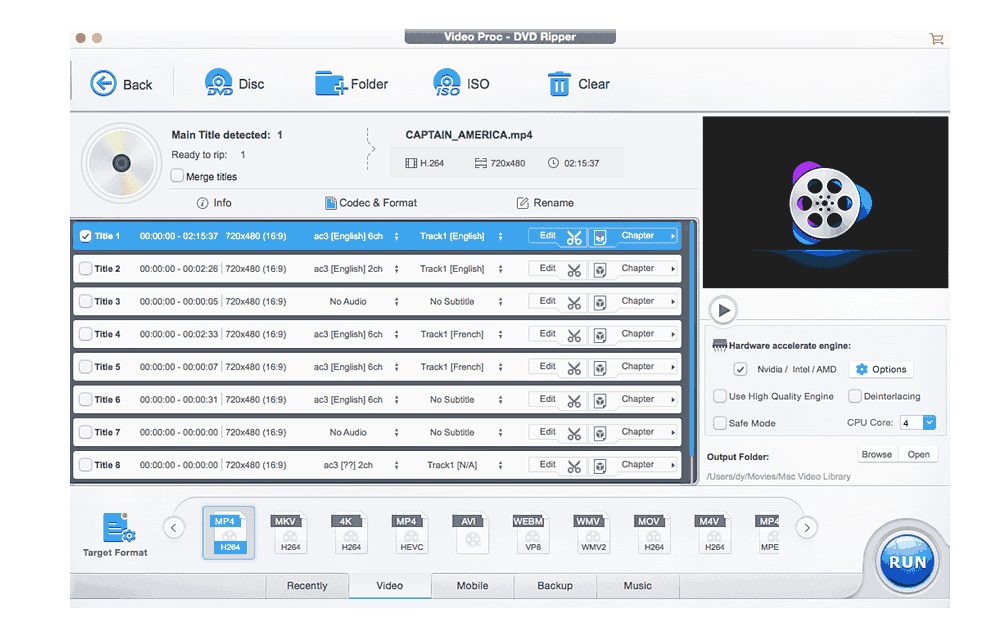 Youtube Converter
One of the most important tools MacX Video Converter Pro has to offer is its youtube conversion tool. The Video converter for Mac is your own personal professional Youtube downloader for Mac. When you need a clip or an entire 4K Youtube video segment to add to your blog this is the tool you go to first. It can download online videos and music from over three hundred video sharing sites. Facebook – no problem, Vevo – it can handle that. MacX Video Converter Pro even works on a site as old as Myspace. Once the Youtube videos are downloaded you can convert them to MP3, AAC, MP4, AVI and many more. Whatever your video needs, this software has the solution.
(Visited 440 times, 1 visits today)