Regular walks are hugely important for a dog's health. The majority of dogs need a good walk at least once a day. Active dogs need even more.
What determines how vigorous and long a walk should be are the dog's breed, its fitness level, and its age. Retractable and adjustable dog leads and leashes are ideal for enabling a dog to roam more freely. This is especially true when a dog cannot be trusted to run free. Accidents happen and that's why you should consider pet insurance like Bivvy, as well.
Retractable leashes are often selected by pet owners because they offer benefits for both the pet and the owner. By extending a dog lead it offers your dog flexibility and an element of freedom when you are out walking. This enriches both your and your pet's quality of life.
The best retractable dog leash allows a dog with more energy to get better exercise and more ability to move over a short distance at a faster pace. This type of leash also means you don't have to walk so far while out with your dog. If you want to know more about retractable dog leash, https://ipetcompanion.net/best-retractable-dog-leash/ will help you identify what to purchase for your dog.
Owners can better control their dogs if they tend to move close to roads. However, a retractable dog leash should not be used until a dog has been properly loose-leash trained.
Retractable leashes have handles. They can be extended and coiled back. Their advantages include:
· Dogs can walk either closer or further away from you. This means they can sniff wherever they want to but are still under reasonable control
· The length of the leash can be controlled so you can stop a dog getting into trouble by pressing on the lock button on the handle
· No force is required to control a dog because the leash is operated gently
· Several lengths are available, so you can select the leash that best suits you and your dog
· There is no need to bend down to let your dog off the leash the dog because the leash's extendable length should enable the dog to wander around
· The length of the leash does not need manual adjustment
· Not having to chase your dog to catch it when it's time to finish a walk
· The handle being comfortable
· The leash makes walks more enjoyable.
Dog Leash Training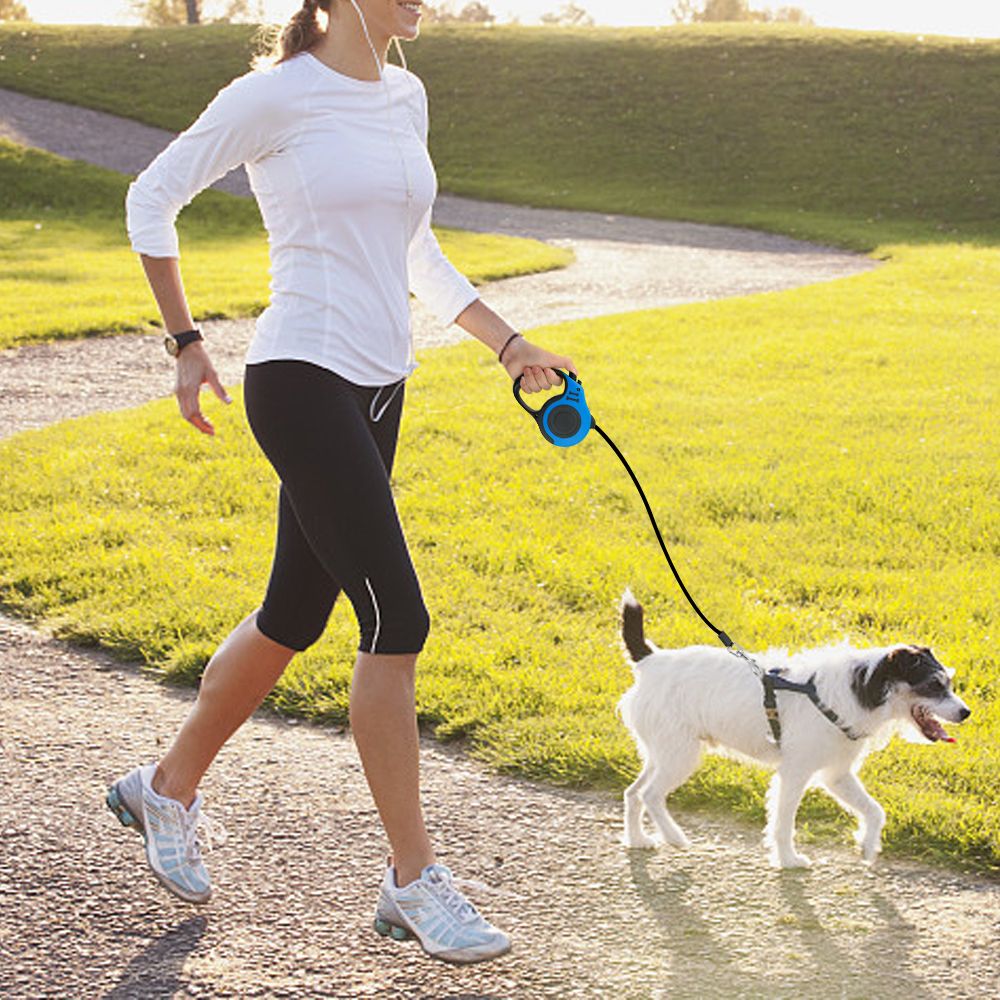 Leash training is essential for teaching dogs the best behavior. Leashes can be used to introduce and then reinforce particular commands and to admonish when necessary. You and your dog will establish a language you both understand when using the extendable leash.
Prior to purchasing your retractable dog leash, put time and effort into leash training your dog with a conventional lead. By getting a fixed-length leash to begin with you can try controlling your dog's behavior. This will involve establishing basic commands and signals for what is and isn't acceptable. This practice is being done in Huntsville group classes for dogs where you can enroll your furry friend.
When the dog is experienced with the fixed-length leash and is responding well to commands, you can move on to trying a retractable dog leash. But, during the first few days, ensure you are attentive to your pet all the time. Try mastering your dog by using the same commands you did with the fixed-length leash. It's a good idea to steer clear of crowded parks and other areas, esp[ecially if they are close to busy roads because dogs can be scatological if they are not used to a retractable leash.
(Visited 98 times, 1 visits today)