As if Elon Musk didn't have enough on his plate already Tesla has just won a bid to provide grid-scale power to residents in Southern California. The bid comes after the region experienced the biggest methane gas leak in U.S. history. And has sparked a race to fast track grid-storage projects like the one being developed by Tesla Motors Inc.
It took 5 months to seal the leak in the Los Angeles neighborhood of Porter Ranch. But in less than 4 months Tesla will offer 20 megawatts (80 megawatt hours) of storage to Southern California residence as a means to avoid and prevent power-outages from occurring across the county. The company is doing this by replacing fossil fuels with their own lithium-ion batteries.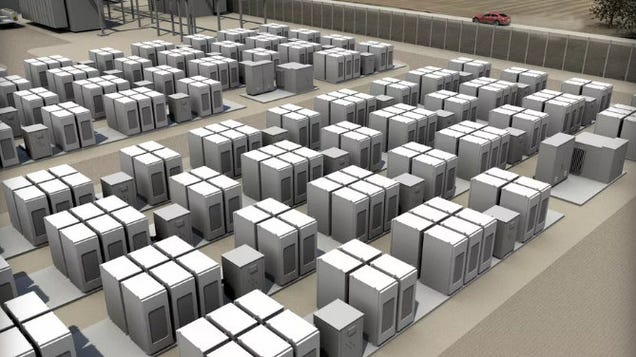 Now those of you paying attention to the news will recall that it is the lithium-ion batteries in the Galaxy Note 7 grabbing headlines recently. Luckily Tesla has not experienced this type of problem with their batteries which are manufactured under much different circumstances. So there should be no cause for alarm.
Tesla's supply of 20 megawatts will be sufficient enough to power 2,500 homes for a full 24 hours. Although it may appear to be a small percentage of the populace the true significance is the speed at which the lithium-ion battery packs are being rolled out.
According to, Yayoi Sekine, a battery analyst from Bloomberg New Energy Finance, "The storage is being procured in a record time frame. It highlights the maturity of advanced technologies like energy storage to be contracted as a reliable resource in an emergency situation."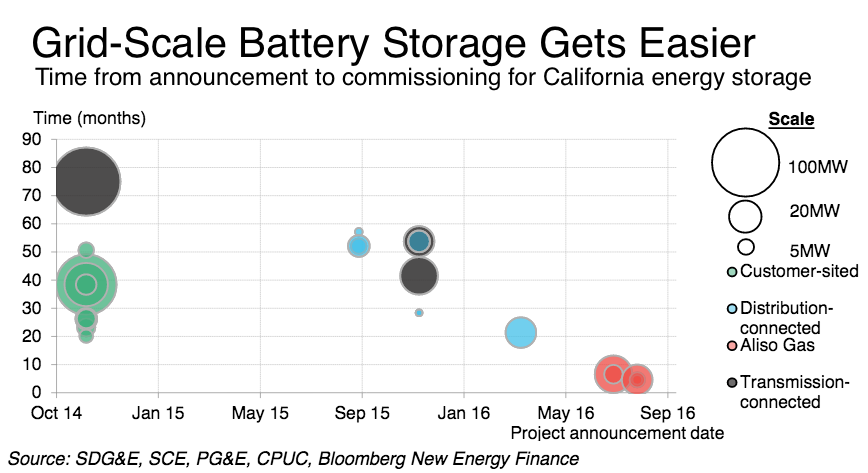 After the Porter Ranch leak was sealed Governor Jerry Brown declared a start of emergency. It was at this time the California Public Utilities Commission began searching for sources of replacement power solutions. Turns out Southern California's misfortune plays right into Elon Musk's ultimate vision of evolving Tesla Motors from a electric car company to a clean-air conglomerate.
Despite being the largest lithium-ion battery project in the world there are others under contract that will quickly surpass it. It is not currently known the dollar 20 megawatt deal. Tesla states on their website a 2-megawatt battery system would set you back $2.9 million.
Furthermore for battery systems larger than 2.5 megawatts deals must be directly negotiated with the company. It is safe to say Southern California is spending a pretty penny to obtain their back up battery systems.
According to Sekine this plan to prevent power shortages does not only benefit Tesla Motors, "This isn't a Tesla-only story. This is a broader energy win."
In August regulators in California approved two contracts for AES Corp. They will build 37 megawatts of grid-storage to combat energy shortages in peak seasons due to the Porter Ranch gas leak. A Canadian company AltaGas Ltd. was also granted a similar 20 megawatt contract through Southern California Edison and will be completed this year.
(Visited 333 times, 1 visits today)