Have you ever wondered where your digital images, videos, and applications are stored? When you hear the word cloud in terms of technology, it refers to virtual storage on the internet where you can store and access different images, videos, applications, or software despite your location.
As years passed, businesses and companies could utilize different software and technologies without using a physical machine. Through cloud computing, services are delivered online like data storage, servers, and databases. As long as you have your device to connect to the servers, you will be able to access any data and software.
Utilizing cloud computing will be beneficial for you, as you can use it in various ways. If you are still not familiar with cloud computing, knowing its uses will give you an idea of how it works and enlighten you to use this trend today. Below are the different uses of cloud computing that you need to know.
Data Analytics
In this era, data is an integral part of any aspect like businesses, infrastructure, and other fields of study. For example, with the utilization of data, businesses can be able to project their future revenue and assess what steps are needed to make, or maybe in infrastructure where you can be able to make models based on gathered data.
A good example of this is the point cloud processing software, where various data sets can create CAD models for infrastructures. On that note, we can say data can be able to help and expand it to another level through analysis. With the help of cloud computing, you can be able to determine accurate data and use it for making decisions.
Social Network
Information constantly flows in every second, minute, hour, and day that passes by. Through social networks, people can connect despite the user's location. No matter how far you are or what country you are in, you can now connect anytime with anyone across the globe. With just one tap, you can be able to seek opportunities outside your country.
It can also be used for your business by sharing your product or services through different platforms. These platforms include Facebook, Twitter, or Instagram, where many people will explore your business and share it with other people they know. Utilizing this for business is good, especially when 53.6% of people are using social networks, according to Global WebIndex.
Cloud Storage
Cloud storage refers to virtual storage. What makes this incredible is that you can store files, images, and videos to data centers or servers and access them later or the next day. Imagine, if you have a device with a low storage capacity, utilizing cloud storage will solve that problem as it won't require you to have specific hardware for your storage. 
You can access cloud storage through web devices, and some are standalone applications. Just by using platforms like Google Drive or OneDrive, and Dropbox, you will be able to access the server and download or upload files stored in your storage in the cloud. There are also word processing applications that integrate cloud functions like google docs, sheets, and slides.
Backup Storage
Providing backup storage for your important files or specific albums of your family and loved ones is a smart thing to do. As mentioned earlier, by using different platforms like Google Drive, you can treat them as backup storage if you lose your file on your device. Just by connecting to the cloud, where you can download that lost file.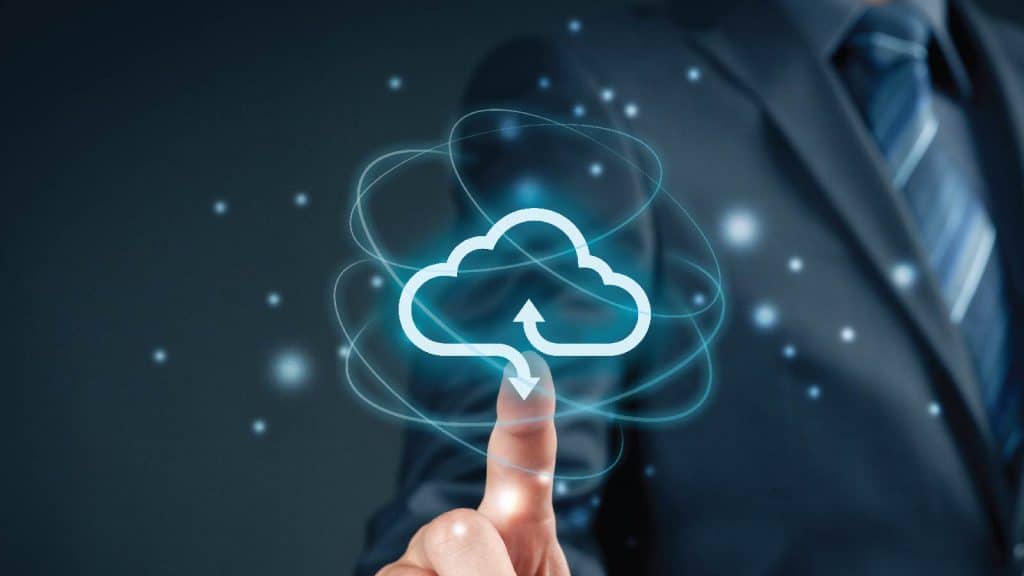 Backup storage is like having a contingency plan whenever something will damage your device or some circumstance will occur. You can also convert your physical documents by scanning them and converting them to pdf to have your virtual copy of that document. Backup your files may take time, but it is a wise thing to do for your safety.
Business Management
You can utilize cloud computing for managing a business from time to time. Companies can utilize different software for business management, especially using ERP systems (Enterprise Resource Planning Systems). This system is common in the business industry as it can provide different advantages to enhance the transactions within the company.
Enterprise Resource Planning Systems aims to manage the business process itself of a company. It can track business resources, production capacity, allocation of raw materials, payroll, and purchase orders. With the help of cloud computing, business processes are now fast and efficient with the help of Enterprise Resource Planning systems and can help a business to increase its profit.
Takeaway
These are some common examples of how you can utilize cloud computing. Cloud computing has many opportunities and benefits for you. With the continuous growth of technology, cloud computing will continue to expand and provide more solutions. So, don't be scared to learn cloud computing; with the correct knowledge, you can be able to gain the benefits that it offers.
(Visited 150 times, 1 visits today)