In a time when convenience is king, the ability to watch live sports events and bet in one place is a game-changer for sports enthusiasts. The arrival of sports streaming on online bookmakers has revolutionised the betting landscape, merging two of our favourite pastimes — sports and betting — in a single platform with exclusive access to the latest events and fixtures.
With the emergence of plenty of new opportunities for fans of popular sports to enjoy the coverage of top-flight events, the betting world has followed with dozens of new markets and events across football, golf, cricket, and rugby — the staples of betting. However, fans of niche sporting competitions have gained some unique opportunities as well, with kabbadi, snooker, and Gaelic football being increasingly present in online sportsbooks and accompanied by live coverage and extensive statistics.
This piece further explores the world of live sports coverage on betting sites, as well as the different platforms, overall accessibility, and the viewing options available to punters.
The Best of Both Worlds
The beauty of sports streaming on online bookmakers lies in its accessibility. Many leading bookmakers now offer this service, with platforms ranging from traditional websites to dedicated mobile apps. This convenience of access means that bettors can watch their favourite sports events live and place bets in real-time, all from the comfort of their homes or on the go. The world of betting has come to be associated with bonuses and promotions, and free bets available on online operators, in particular, are a profitable perk that comes along with bookies' accessibility.
Accessing live streams on online platforms usually comes with some requirements. These can range from having a registered account with the bookmaker to maintaining a minimum balance in your betting account. Some bookies may even require you to place a bet on the event you want to watch.
It's also worth noting that geographic restrictions may apply due to broadcasting rights, so the availability of certain sports or events can vary depending on your location. An example of geographic restrictions can be seen in the National Football League (NFL) in the United States. The NFL has various broadcasting agreements with different networks, and as a result, some Thursday Night Football games might be exclusively available for streaming on certain platforms. Viewers outside the United States might face restrictions accessing these streams due to licensing limitations.
Similarly, the Olympic Games, a global sporting extravaganza, often see variations in streaming availability based on geographical location. Streaming platforms in different countries may have acquired exclusive rights to broadcast specific events, resulting in viewers in some regions being unable to access certain Olympic events through online streaming.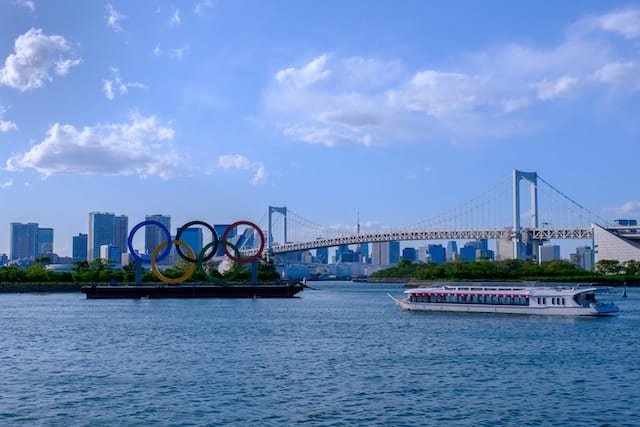 Making the Most of Streaming Features
To optimise your streaming experience, it's worth taking a few steps. These three simple stepping stones will help get you started on the right foot:
Firstly, ensure you have a reliable internet connection to avoid buffering or lag during the stream.
Secondly, familiarise yourself with the platform beforehand to navigate easily during the live event.
Lastly, check the schedule of live events on your bookmaker's website and plan your betting strategy in advance.
Sports streaming on online bookies is more than just a convenient feature. It enhances the overall betting experience by providing real-time information that can help you make more informed decisions. In particular, it opens the door to live in-play betting, where you can place bets on various aspects of the game as it unfolds, adding another layer of excitement to your sports betting journey.
For rugby enthusiasts, sports streaming transforms the betting landscape by offering a clear view of scrums, line-outs, and daring try attempts. In the realm of golf, sports streaming offers an enchanting journey through the fairways and greens. Whether you're following a prestigious major championship or a thrilling weekend tournament, the live stream allows you to witness golfers' swings, putts, and approach shots. 
So, there are clearly many benefits to utilising this type of feature. Keep in my mind that it doesn't have to be a central theme to your bets, but it definitely has the potential to add more fun and, hopefully, a few more winners along the way.
Yet Another Modern Feature for UK Bettors
In summary, the integration of sports streaming into online bookmaking is a testament to the industry's commitment to innovation and customer satisfaction. As we look to the future, we can expect even more improvements in this area, such as higher stream quality, wider sports coverage, and improved interactivity during live events.
Additionally, with VR technology, you could be courtside at a basketball game or immersed in the electrifying atmosphere of a packed stadium during a football match. With another innovative feature — 360-degree cameras — capturing every angle of the action, you could dynamically shift your view to track the ball, follow specific players, or even explore the crowd's reactions.
So, whether you're a seasoned bettor or a weekend sports enthusiast, there's never been a better time to immerse yourself into the world of sports streaming on UK online bookmakers.
(Visited 13 times, 1 visits today)