Psyonix might have been released Rocket League a few years ago but the developer is determined to continue supporting the game. The brand new 12th season has been released and it has added a few new things to the game which should keep players happy for a little while longer. Especially considering the fact that loot crates have not yet been removed.
When Epic Games bought Psyonix, the company made it a goal to remove all randomized loot creates for Rocket League and to add items into the store as individual shop items instead. So players can purchase the exact item they want instead of buying loot crates for a randomized chance. Good news for platers but Epic Games has not announced when this will happen and has not provided much information.
Psyonix has been saying that it will happen "sometime later this year" since the start of August. So there seems to be no planned date as of yet. While there is no in-game currency, item trading is very popular in the game and players often trade for similar level goods.
So while Rocket League crates are unfortunately still in the game, the Competitive Season 11 Rewards are not available along with some new quality of life additions. There is an all-new audio mix that uses HDR Audio along with some new stats that are live now.
With Season 12, the Rocket Pass 4 has also been added which includes a new car called the Mudcat which can be unlocked by purchasing the Rocket Pass Premium. The weekly challenges in Rocket Pass 4 have been tweaked slightly since the Rocket Pass 3. Both free and premium tracks get three new challenges each week to help you climb through your Tiers faster however, Rocket Pass 4 contains 70 Tiers for players to get through.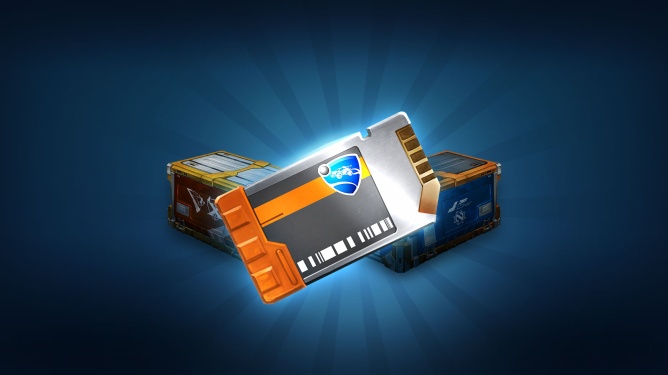 The top Pro Tiers reward players with special versions of items from the Rocket Pass 4 which are all tradable. If you struggle to get the exact Special Edition or Painted item you want then there is still a chance that you can trade for it. Many Rocket League players will be looking to sell Rocket League items for the ones they actually want so you shouldn't have any issues trading for other items this season, especially with such good items up for grabs now.
If you want to get the Rocket Pass Premium, you can unlock it with 10 keys or with some real cash however there is also the Premium Bundle. The bundle comes with the Rocket Pass Premium and comes with an additional 12 Tiers also. It costs more than the basic Rocket Pass if you want this one you will need to pay 20 keys or real cash.
Rocket League Season 12 is underway now and will be ending on December 3rd so there is plenty of time to grind through the Tiers to get those amazing items such as RLdecals and Rocket League trails at the Pro levels.
(Visited 84 times, 1 visits today)