Futur is the name of the world's first fully RFID blocking wood wallet.For years now, doctors and healthcare professionals warn men of the dangers of sitting on a bulky wallet; it leads to severe spine misalignment which eventually causes back pain. The Futur Wallet's thin profile allows you to keep it in your front pocket without creating an ugly pocket bulge while protecting you from scammers looking to scan your credit card. 
Created by siblings Amir and Hanieh Sigari after Amir had his credit card skimmed in New York city without his knowledge. He later received massive fraudulent charges on his card only then realizing what had happened.
His bank contacted him and informed him A RFID had been used to skim his credit card information without having to physically lift the card. After the lengthy process of cancelling the card and clarifying the fraud he reached out to his sister with an idea.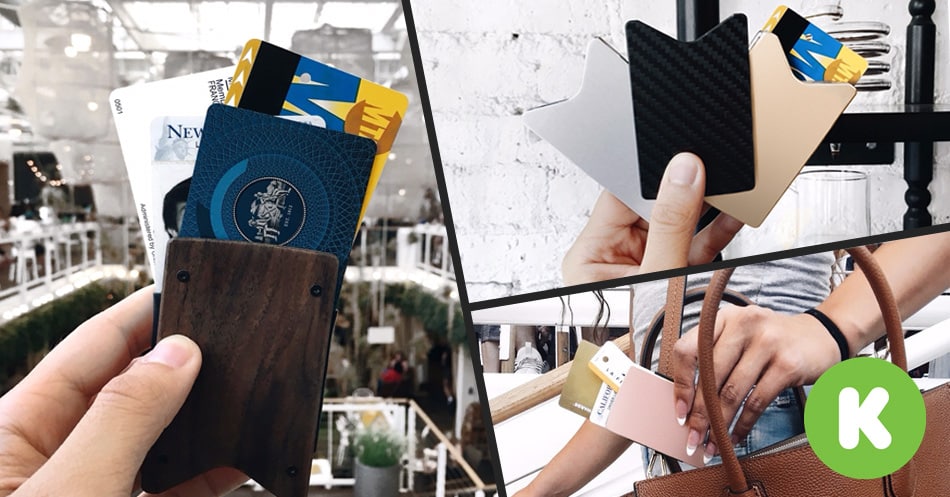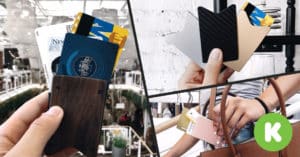 Hanieh studied engineering and was the perfect partner in the project. Together they worked to develop several prototypes for what would become Futur Wallet, a sleek and sexy RFID blocking wallet. What they ended up with is a minimalistic wallet that allows quick and easy access to all your cards while also being the worlds first RFID blocking wood wallet. 
Futur Wallet isn't just any other regular wallet, rather it is the best wallet crafted for beauty, complete functionality and affordability. It is small and slim enough to fit into your pocket unobtrusively. There is a cut out at the bottom of the wallet that lets you use your thumb to pull or push the credit cards easily. You can then fan your cards conveniently to access lesser used cards.
It is available in two options: Cash strap which features a built-in, hidden pocket to store SD card, coins and keys; and Money Clip for those who want to own a minimal yet functional wallet. It can expand to hold up to 10 cards.
You can check out a quick demo below:
https://www.youtube.com/watch?v=L_FDrYj2-6o
(Visited 286 times, 1 visits today)