Many people wonder whether there is any reason to have a laptop with a backlit keyboard apart from aesthetics. There are many benefits. Today, many gaming laptops come with backlit keyboards. However, this feature is not limited to the gaming laptops only.
Even if you just use your laptop for regular office work, for blogging or for any other casual work, you can buy a laptop with a backlit keyboard. Do not limit yourself if you can afford the price of this laptop. You will love its versatility and the looks are definitely on point all the time.
Benefits of a backlit keyboard
You Can Work In The Dark
Just imagine having to work in the bedroom when your spouse is asleep. You would have to turn on the overhead light or the desk lamp, which can disrupt the sleep of your partner so that you can see the keyboard. With a backlit keyboard, you do not need to turn on the lights.
The light from behind the keys of the keyboard will be enough for you. The backlight of the keyboard is usually soft. It is designed that way because of the proximity of the user to the laptop. It will not hurt your eyes. Find the best laptops with backlit keyboards. 
Backlit Keyboards Are Good For Writing
If you are a blogger or a writer, you will find the backlit keyboard very hospitable. Many people think that when they become very good at typing, they do not need to glance at the keyboard. That is not right. If you do not type as you look at the keyboard, you will make many spelling mistakes. This is avoidable with a backlit keyboard.
While some keys on the keyboard are quite familiar, for example, the F and J keys as they have these little bumps on them, many of the keys are quite unfamiliar. Key illumination makes them visible to you. Find amazingly high-quality laptop deals online.
Some Backlit Keyboards Are Programmable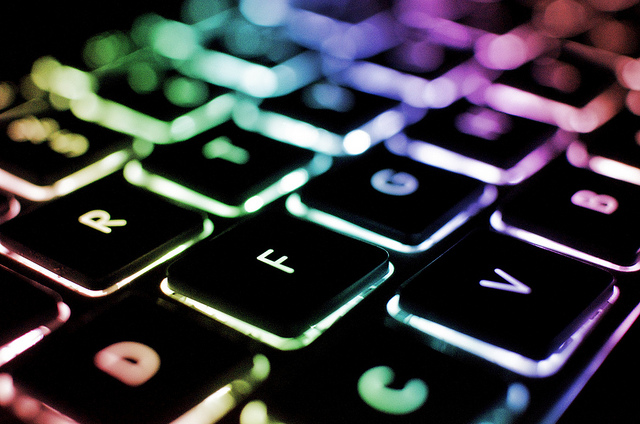 That is right, some keyboard lights can be programmed so that you have two or more zones with different colors. This feature is mostly found in the gaming laptop keyboards and it may raise the cost of the keyboard a little higher. However, avid gamers like a flurry of color and lighting on their paraphernalia and that is why even the gaming mice come with many colors.
Backlit Keyboard Makes The User Feel Better
Just imagine an instance where you have the option to choose the most soothing light for your keyboard. Every time that you look at your keyboard, you will feel much better. The workplace is a stressful place and therefore anything that can sooth your psyche is very welcome. It can be as simple as an affordable backlit keyboard.
If you are a young professional, you do not want a grand keyboard. You want something with some flamboyance, with some life. You can get all that in a backlit keyboard of your choice. It is certainly one of the ways that you can make your desk look more lively and stylish. If you compare the price between a backlit and a plain keyboard, you will find that the difference is almost negligible.
(Visited 310 times, 1 visits today)