Pokemon fire red has always been a classic game and no trend could ever beat it. No doubt people still enjoy playing this game even when the gaming industry has made so much progressions. It is one of the most innovative and strategic games of those times.
The strategy involved in this game is what makes it tough and hard to finish. Therefore, people always look for some clever ways to beat the game in no time. Some people take advantage of glitches while some make use of modifications. And some people are so addicted to Pokemon games that they are ready to spend thousands of dollars on rare Pokemon cards.
However, we will tell you the easiest and comparatively effective method of cheating in the game that you all will appreciate. The method is Pokemon Fire Red Cheats. So with no more time consuming, let us begin:
Pokemon fire red – what is it?
Pokemon Fire Red is an open-world role-playing game that was built initially for game boy advance consoles. The game is a retro-style classic and includes various textures and characters throughout the storyline. There is an option to engage in multiplayer activities too.
The story begins with a character that plays the role of a pokemon trainer in the game. The scene is inside his home where her mother advises him to meet another character named professor oak. He then receives his first pokemon in the game through professor oak.
The game includes various in-story and extra tasks. The main storyline has tasks like visiting and winning at each gym, collecting various items, and leveling up your pokemon. The side tasks include battling random opponents, capturing pokemon in the wild, etc.
The game was initially available for only GBA consoles. But nowadays, there are a lot of emulators available that make it possible to play this game on various platforms such as an android, iPhone, Windows, and Linux.
Let us have a look at the steps that are require playing this game on various platforms:
How to play Pokemon fire red without a console?
If you want to enjoy playing this game without the hassle of purchasing a new console, you need to read this.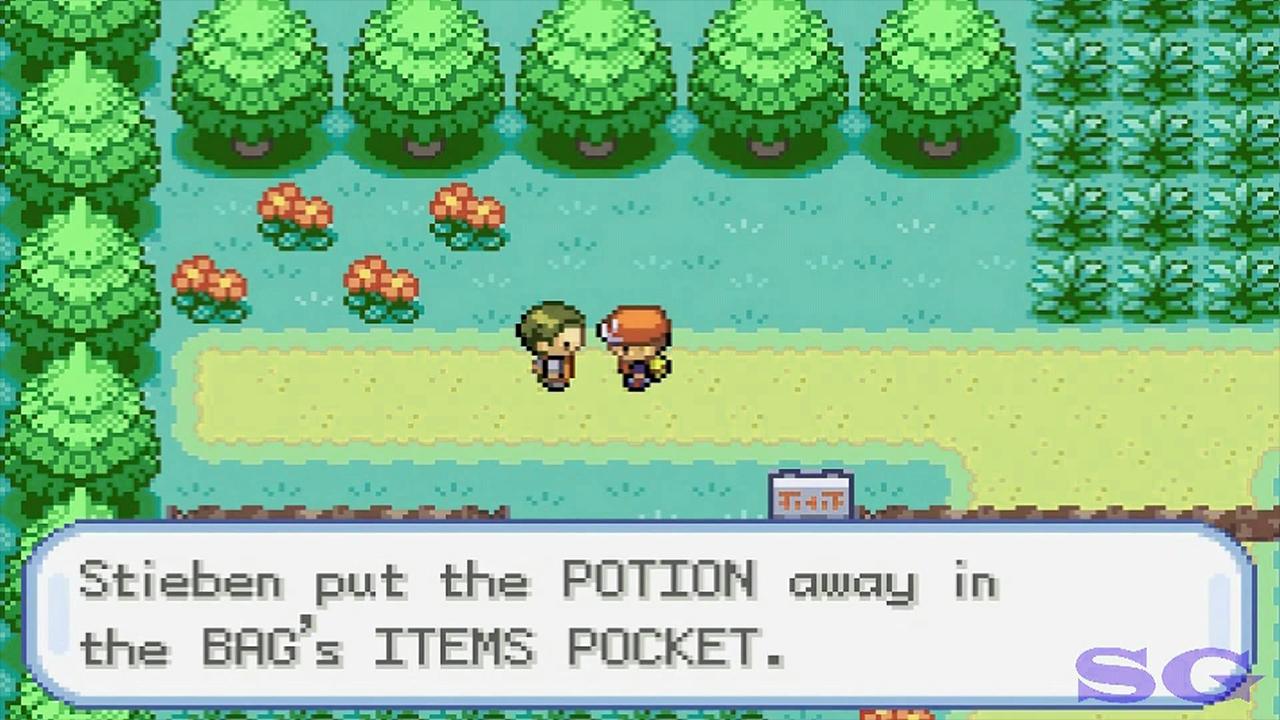 You can play this game with ease on any platform by using an emulator. An emulator is just a software or application that stimulates the compatibility of one platform to the other. Therefore, an individual just needs the appropriate software file of the game in order to play it.
Step by step Method
Follow these steps to successfully run and play this game on various platforms:
1. Find an emulator for your platform
The only requirement of this game is an emulator and the game itself. Out of which the emulator is easy to find and install. Here are various emulators as per the platform: for android you can install My Boy, for windows you can install Visual boy advanced, and for Linux you can download meteor.
To find an emulator based on your appropriate platform, you can simply Google it with a query such as "GBA emulator for" + the name of the platform. Once you have found the appropriate emulator, you should download it and install it on your device.
After the downloading and installing procedure is complete you can move to further steps.
2. Find the game ROM
The next step is to download the game itself, in our case the game is Pokemon Fire Red. To download the game, you can again follow the same procedure of searching it on Google. For example, to find the Pokemon Fire Red you should do a Google search with the query "Pokemon Fire Red ROM download.
The Google search engine will assist you with a list of all the sites from where you will be able to download the ROM for the game in its search results. Not only can you download the ROM for this game but others as well. After you have successfully downloaded the game, the next thing is to follow the third and final step.
3. Loading up the game
This is the last step for you to begin playing this game. In this step, you have to first run the emulator and make sure that it's working correctly. Next up you have to place the game ROM to an appropriate folder where you can also keep other games as well.
Then you need to get back to the emulator and locate the game ROM. The moment you do it, the game will be added to the emulator and you can start playing it at that specific time. You might need to define control structure for desktop computers or laptops and you might need to map the controls on smartphones.
That's all you require for setting up and playing the Pokemon Fire Red.
Pokemon Fire Red Cheats in Game
Many people find this game very time consuming or extremely hard to finish. That is why they always look for various tricks to finish the game in less time. To accomplish this, they make use of various cheat codes that gives them various benefits.
Let's take a look at the benefits of using cheat codes in this game:
The first and foremost benefit is that the game becomes a lot easier when played with Pokemon Fire Red cheats. You can accomplish various tasks that are very hard to complete with fair gameplay.
Another benefit that you can get is that you can get a lot of in-game items that are comparatively tougher to collect in fair gameplay. It can include items such as rare candies, potions, and badges.
Pokemon Fire Red cheats codes
These cheat codes will help you to modify the level of the pokemon that you battle in the grass:
· Level 90: 750CEC25 D42EAE36
· Level 91: 1CAC5FD6 92679660
· Level 92: A5CCA03B 7FED218A
· Level 93: 08CBA806 AE4A2260
· Level 94: 722C0931 68DA1B05
· Level 95: 32DCE4F7 2ABBC366
· Level 96: 9F6EE1B2 D14F1E6F
· Level 97: 095F268D 77B7D906
· Level 98: C2955A45 B3CBC610
· Level 99: FCEFE173 1DCCEB51
· Level 100: 56307399 25DF4466
Conclusion
So, that was all about Pokemon Fire Red Cheats codes and tricks. We hope you find it useful.
(Visited 1,006 times, 1 visits today)