We're willing to bet that even if you are an ardent casino fan, you haven't heard of dozens of providers and games. Even though the more prominent names tend to take up a more significant share of the market, and the smaller, lesser-known casinos are either just starting up or don't have the same facilities as their more established competition, there are a few hidden gems. While many casinos will have a similar interface and offer the same games, a unique angle that has helped several challenger casinos find a corner of the market is by providing unique online casino games that aren't as prominent in the major casinos.
Traditional casino gaming
For over 100 years, traditional casino games have generated billions of dollars of profit. They continue to thrive in today's market, and thanks to the rise of the smartphone industry, technology and the internet, it has become one of the most exciting areas of investment and one of the most significant areas of growth throughout the last decade. However, any industry that has enormous profits will inevitably begin to become crowded, and the saturation of the online casino industry is becoming an issue, especially being able to identify casinos that offer a reputable and reliable service.
New online casino games
Due to this saturation coupled with a thriving customer base that brings in billions of dollars from all corners of the globe, casino game designers and providers have been working tirelessly, looking for niche inroads to generate profit within this crowded space. Regardless of your business, if it is successful and the demand is there, economics dictates that supplying something new, unique and attractive to customers can be the catalyst to carving out your own space in the sector and generating millions of dollars in profit.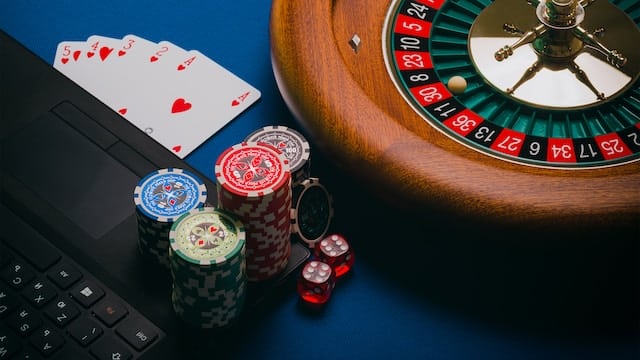 JetX
Innovators within the gambling industry have been a critical reason why the sector has grown so organically into a colossal industry over the last two decades. Whether through new payment methods or new games, the speed at which the industry continues to change is mesmerizing and keeping track of the latest innovations can be challenging. JetX is an online casino game that ticks all the boxes of a unique offering, which is starting to grab the attention of gamblers worldwide. The premise is relatively simple if you're wondering how to play JetX.
All you need to do is place a wager on how long the jet will remain in the air. At a random multiplier, the jet will crash and burn, so the objective is to cash out before that happens. The longer the jet remains in the air, the more the multiplier increases. Not only is the game innovative in that it is an entirely new layer of undiscovered casino gaming, but you can also use cryptocurrency to play it, so there's another layer of innovation on top of this already groundbreaking development.
Cryptocurrency casinos are gaining traction as a more practical alternative to standard casinos. It's been an astonishing journey for Bitcoin, which has gone from a highly creative financial project to disrupting global finance on a scale that many economists and financial experts predicted we might never witness in our lifetime.
Cryptocurrency casinos aren't just looking to the future regarding their payment methods. Many casino players have highlighted that there have been significant improvements in convenience, transaction speed and security, but they are also taking the initiative to provide new, exciting games for customers, and thinking outside the box.
Other casino minigames to look out for
Plinko is another casino minigame that thinks outside the box. However, it mirrors a popular TV game show that is a big hit in America, Australia and the United Kingdom. It is a simple game, and the simplicity helps drive the audience growth, which continues to increase. In Plinko, you simply drop a ball, and it makes its way through various pins. The section it lands on at the bottom covers a wide range of multipliers. If you can push the ball to the outside edges of the bottom of the triangle shape, you can unlock multipliers, usually of around 12x to 15x, depending on the provider you use.
Mines is another game beginning to see more activity, but it is not in the same category as JetX; it falls into a more general category with Plinko as a casino game based on a previously popular minigame. If you have played Minesweeper before, Mines is practically identical, but the game starts with a 5×5 grid, with all the symbols covered. You must choose the right squares; any square with a bomb underneath it is one strike. Usually, if you hit three bombs before you unveil enough squares for a win, you will lose the game.
Conclusion
While these games might not have many strategies, neither do most casino games. As a unique way to unwind in the casino, it's obvious why minigames are escalating in popularity. Games such as JetX, Plinko and Mines could all be the start of a minigames revolution within the industry over the next few years. As more and more new casino games appear in the market, the savvier and seasoned players know how to utilize the different deposit options on offer to enhance their gaming experience – a key characteristic of the modern gamer.
(Visited 36 times, 1 visits today)