New World is a new entry to the MMO scenario with many new features, locations, and items to let players enjoy their time in the virtual world of Aeternum Island. Your only worry is having New World Coins, as it is quite hard for new players to get their hands on some. But below are the ten best tips that you can follow to become the lord of the game. 
Focus on Weapon Experience
In New World, all your skills are tied to weapons instead of jobs, so you can do whatever you want in the game. To unlock new skills, you need to upgrade weapons with experience points, and you get enough experience by simply killing enemies with the relevant weapon.
Do Faction Missions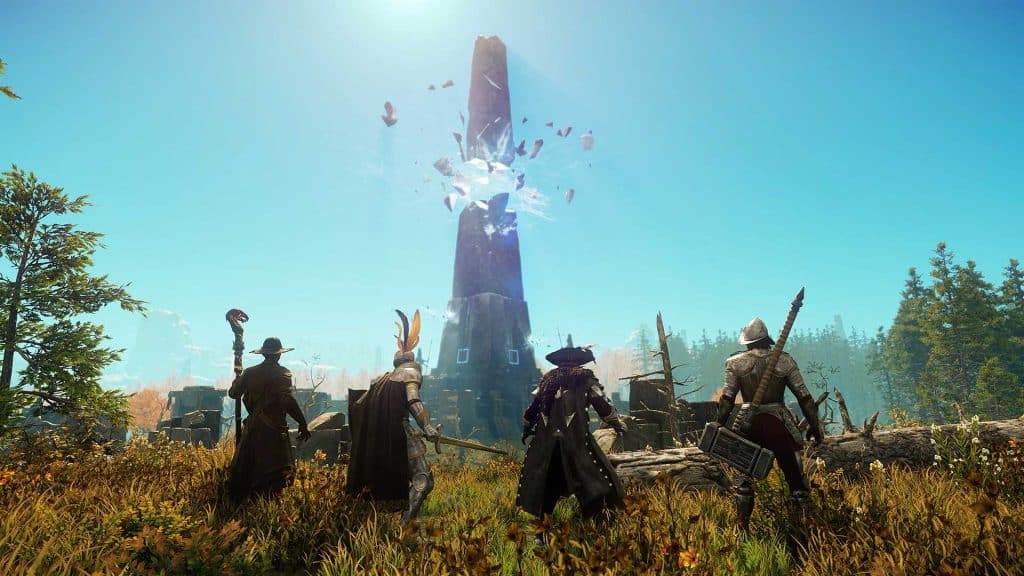 New World currently offers three factions, and you need to join a faction because the game doesn't allow you to do much without a faction. After joining a faction, do faction missions regularly to get massive experience bonuses that you won't get otherwise.
Don't rush to buy the cheapest house
Some players rush to buy the cheapest house in the game, but professional players suggest that you wait for some and get enough New World Coins to buy a big house. The game gives you a massive discount when you buy the house for the first time, and you shouldn't waste that discount on some small house.
Only Craft Items in your Town
Factions own towns in New World, and players have to pay a fee to craft items in towns. The crafting fee is usually decided by the faction that owns the town, and outsiders have to pay more fees than fellow factionists.
Keep Food in your Bag
Food is very important in the New World as you can consume it to regain health points and food buffs which can last for some time. With the Well-fed food buff, your health will keep increasing in the next thirty minutes.
Take as many quests as possible
Along with the main storyline quests, New World also offers many side quests, faction missions, and town missions that you can take to get experience points without much stress.
Engage with one or two enemies at a time
You will get experience points if you take down multiple enemies simultaneously, but it is very difficult in New World to engage with multiple enemies. The best thing to do is to engage with a single enemy and move to the next enemy after finishing the last enemy.
Sell Items for Coins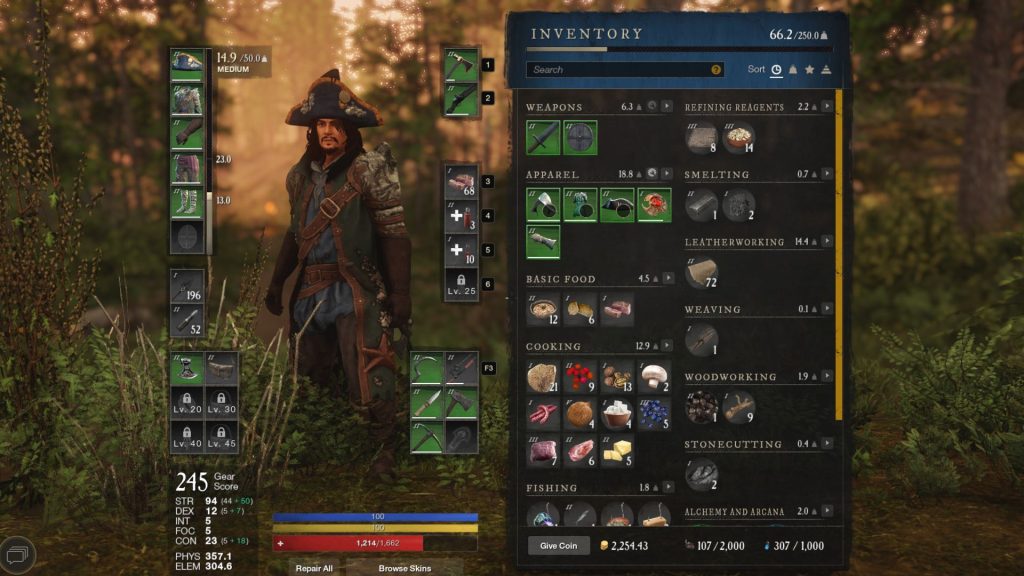 If you are a coin-conscious player who wants to have plenty of coins in your bag, you can sell all the extra items and raw materials in your bag in the town for some coins. Trading posts are present in all the faction towns that offer the best price for your item.
Pick a Trade skill wisely
The best strategy is to stick to a single trade skill and work your way up the rank until you get high-level gear and weapons. You can easily change your trade skill at any point in the game, so that shouldn't be your worry.
Customize your Character
You have the option to customize your character and change its appearance using many customizations options available, including hairstyles, beard styles, skin tones, the body builds, etc.
(Visited 50 times, 1 visits today)