Kitchen Appliances' job is to make the cooking experience easier. Other than beautifying your kitchen they add great value to your busy life. They are time-saving and hassle-free. Kitchen appliances come in various shapes and sizes. If you look into the market you can find appliances for all your kitchen necessities. In this era of modular kitchens, kitchen appliances play a vital role. They make life in the kitchen easier.
Some kitchen appliances help us maintain the hygiene and cleanliness of the kitchen like Kitchen Chimney and Dish Washers. Kitchen chimneys soak up all the heat and smoke produced during cooking and drive it outside the kitchen to keep it clean and smoke-free whereas, dishwashers help in keeping the dishes and the utensils clean.
Some advanced kitchen appliances like Rotimatic make your task very easy and save a lot of your time. Another very important kitchen appliance is the Refrigerator. Refrigerators help in keeping food items fresh for a long time, be it fruits or vegetables or any leftover food refrigerator keeps them fresh and healthy for a long time. But today here in this article we will talk about those kitchen appliances that help us in cooking itself and to know about them all read the full article carefully.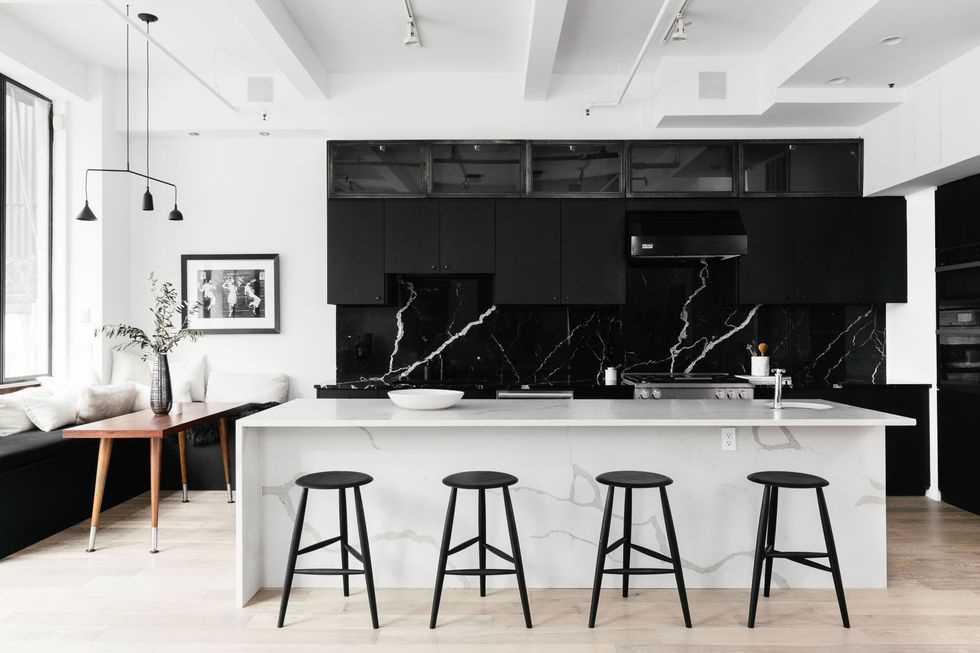 If you want to have a well-equipped kitchen that will have all the appliances to ease the cooking and also save your time while cooking then the list below is just for you.
Coffee-maker
If you are a coffee lover then this item should be on top of your list. And after you see how easy it is to use, you are bound to buy office coffee machines for your office kitchen. Coffee-makers can be seen outside of a kitchen, places like offices, hotel lobbies, canteens, etc. You can also keep a coffee-maker in your drawing room so that you can serve hot coffee to your guests.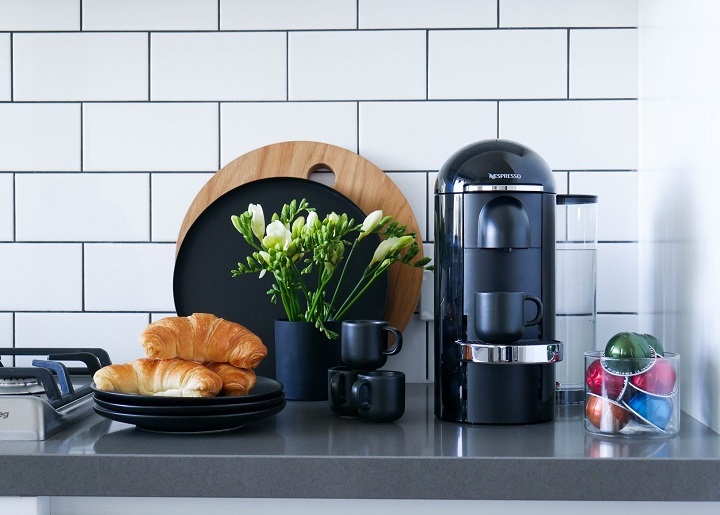 It is so easy to make coffee in it, you just have to put the coffee beans inside with some water and the rest will be done in the machine itself. You can make more than one coffee within 2 minutes whereas it takes around 10 minutes or so to make coffee in a gas oven. Another perk is you can also take the coffee maker with you outdoors if you are going for a picnic so that you can have hot coffee wherever you want.
Oven-Toaster-Griller
We can't deny the fact that toasters are maybe the oldest and common kitchen must-haves. Ovens are also great if you love baking cakes and cookies and griller are to grill food items most likely snacks. But what if I say you can get all three of them in one single machine.
Yes, you heart it right Oven-Toaster-Griller better known as O-T-G is the one product where you get 3 utilities together. With this machine, you get to save both your money and time. Time because you don't have to buy three different appliances for three different jobs you can buy this one and be sorted. You can invest in alfresco kitchen equipment for high-quality products. They are known for producing the highest quality outdoor cooking systems on the market.
Blender or Mixer Grinder
Blenders are another important appliance one must keep in their kitchen. If you love drinking fruit juices or making soup then this one is obligatory for you. This is the type of appliance that almost every household has. The difference between a food processor and blender is that the food processor chops the vegetable or fruits like a chopper and blenders grind them and make a thick paste out of them and whereas fruit juices it takes all the juice out of the fruit.
Other than being useful and time-saving blenders also consume less amount of electricity. One more important thing about Blenders is that some blenders make a crusty sound while they are active and some rarely make any sound so if you do not want to hear disturbing sounds make sure you go for the noise-less one.
Roti-Maker
Roti makers are comparatively new in the market. Recently I came across some reviews on rotimatic and agree that Roti or chapati whatever you may call it is a complex job making it and the process is also lengthy and making the precisely round shaped roti is kind of impossible. but do not worry because we are here to introduce a new and innovative kitchen appliance, that is the roti maker.
You just need to put the dough between the two plates and you will be sorted, within 10 seconds or so you will have your perfectly shaped round thin roti. A company named Zimplistic has launched a gadget Rotimatic Rotimaker which makes roti of different sizes consisting of different features. With the help of Roti, makers make puffed rotis and serve them with delicious side dishes.
Conclusion
To conclude all we can say is that all these appliances are must-haves if you want to add a charm to your kitchen with things that will also make the cooking process a whole lot easier. So make sure you consider buying these products from your nearest appliance store or you can also find them online. For more time-saving recipes and ideas in the kitchen, you can follow this rotimatic page.
(Visited 291 times, 1 visits today)