South Bend is a city of historic charm and modern living, and bathroom remodeling is a goal shared by many of its homeowners. From natural materials to bold tiles, the bathroom remodeling trends in this city are pretty dynamic and popular. But before you consider trends, you'll need to find the right remodeling contractor to do the job for you.
Finding quality bathroom remodeling services is all about considering the right factors: experience, licensing, previous work, and, of course, cost. For example, an average bathroom remodel in South Bend costs around $24,000. Luckily, we're here to tell you all about how to find the best bathroom remodeling contractor in the city.
Keep reading to learn what factors you need to consider and look for.
1. Ask for Referrals
The most reliable way to find quality bathroom remodeling services is by word of mouth. That's why we recommend asking for referrals from everyone you know, including friends, family, coworkers, etc. Not only will this give you a list of bathroom remodeling contractors to consider, but you'll also get to hear experiences from people you trust.
Of course, searching for contractors online is pretty easy, but it won't tailor your preferences. Asking around will help you find a contractor that the people of South Bend trust and have worked with. 
2. Local Builder Associations
Of course, another easy option is to look up local builder associations, such as the South Bend Regional Chamber of Commerce or the Indiana Builders Association (IBA). Not only will this give you access to a list of reliable contractors, but it'll also ensure that your choices comply with local building permits and are insured and licensed.
Baths by Bee Bathroom Remodeling in South Bend is a great example of contractors who comply with all such requirements, including environmental and safety regulations, quality standards, and the code of ethics. 
3. Online Directories
You can make your search even easier by looking up online directories for building and remodeling contractors. That includes Houzz, Angie's List, Thumbtack, Yelp, Facebook, and of course, Google. You can use each platform to your advantage to find tons of information about each contractor. That includes their insurance, licensing, regulatory compliance, area of expertise, past work, years of experience, and pricing.
Most importantly, you can use these platforms to read reviews from past clients. That's where you'll learn the most about their quality of work, professionalism, level of expertise, and reliability.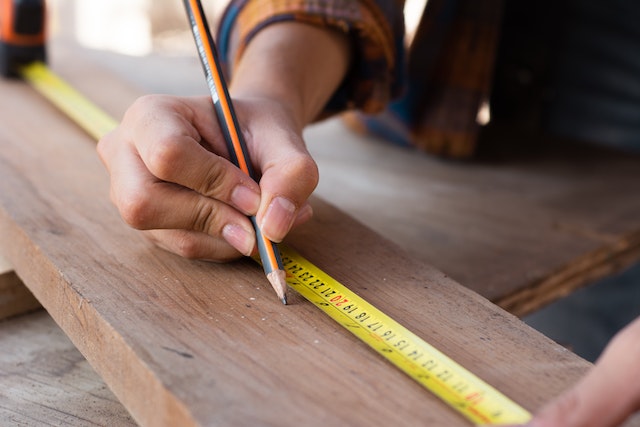 4. Read Reviews
We definitely can't stress enough how important it is to read the reviews of the bathroom remodeling contractor you choose. Sure, it's crucial to check whether they're licensed, insured, and experienced, but that doesn't indicate whether they're actually good at their job or not.
When reading reviews, we recommend considering factors such as reliability, efficiency, professionalism, quality of work, and the ability to achieve what the customer had in mind. Positive reviews that check off all these factors are the best indication of quality bathroom remodeling services.  
5. Consult Home Improvement Stores
Consulting home improvement stores may seem like a strange way to find quality bathroom services, but it works. In South Bend, we recommend visiting Home Depot, Lowe's, Menards, and Sutherlands for such recommendations.
They often have useful insights into finding the best remodeling contractor for your preferences and might even offer up a bunch of names to look up. You may also find bulletin boards in these stores where contractors put up their cards and flyers for contact. While you're there, you can also strike up a conversation with fellow shoppers to see what they recommend.  
6. Check with the Better Business Bureau
The Better Business Bureau has tons to tell you about each contractor you may be considering. First and foremost, we recommend visiting the BBB website and using the search feature to look for reliable contractors in South Bend.
Pay close attention to their rating and reviews because, as we mentioned, they can tell you everything you should know. Other than that, check for complaints about their services and see how the contractor responds to such complaints. The website will also give you crucial information on the contractor's licensing and accreditation.  
7. Social Media
In today's digital world, every business advertises on social media. In fact, that's where you can find the most information about them. If you've already been searching for remodeling contractors, chances are your social media algorithm will automatically begin recommending reliable services to check out in the South Bend area.
If not, you can search by location with words like "South Bend bathroom remodeling" or "South Bend contractors." Pay close attention to their profiles, as you may even come across discounts on their rates that you may not find on online directories or BBB.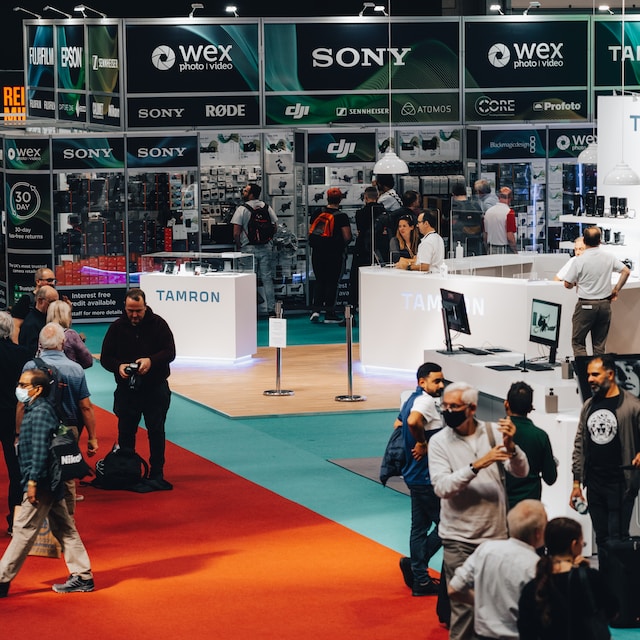 8. Attend Home Shows
South Bend always has some sort of home improvement and remodeling shows happening, and you'll see them advertised in local newspapers, online event listings, or through social media. Visit one or two of these shows to find quality bathroom remodeling services in your area.
You'll find tons of booths and exhibits from different contractors, which means there's something for everyone in these shows. You'll have no trouble finding a contractor who can turn your bathroom remodeling project into a reality. Don't forget to ask questions and request references! 
9. Ask Real Estate Agents
Strangely enough, you can even ask your real estate agent for advice in this case. They have many talented building and remodeling contractors in their network that they'll be willing to connect you to. If your real estate agent has worked with said contractors before, you can also ask them about their experience and learn about their quality of work. 
10. Online Research
Last but not least, a simple Google search will go a long way when finding reliable remodeling contractors in the South Bend area. Their websites will pop up if you search with location-based keywords, which we recommend exploring as much as you can. Their websites will most likely have their portfolios, so you can determine if their style of work fits your preferences.  
Conclusion
The bathroom remodeling landscape in South Bend is evolving. That means homeowners like you have the chance to transform your space into the perfect haven of luxury and functionality. Follow our guide on how to find the ideal contractor to make sure you have the services to turn your dream space into a reality.
(Visited 13 times, 1 visits today)