Google Plus is rocking now a days. One most common question which is asked by every blogger is how to auto Publish Articles to Google Plus. If its about Facebook, we have lots of apps like RSS Graffiti, NetworkedBlog and more which you can use to auto publish article to Facebook but Google Plus is not much lucky yet. After searching a lot, we find HootSuite to be the best answer to this question
What is HootSuite
HootSuite is an amazing web tool to enhance your social media management, the best leading social media dashboard. Using this you can manage multiple networks and profiles and measure just by using one free account.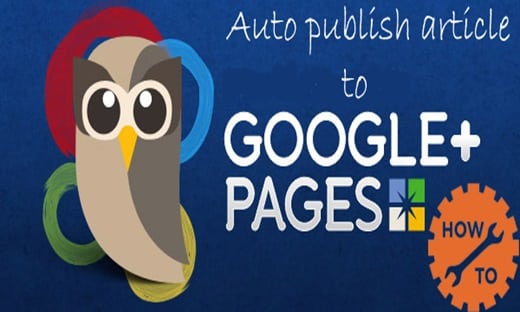 Below, in this article we are going to share with you an easy to use guide in which we cover, how you can auto Publish Blogger or WordPress blog articles to Google Plus without paying a single penny using HootSuite. But before you start, why don't you've look at some requirement which you need to make this tweak successful.
Requirements to Automatically Publish Blog Posts To Google Plus Pages
The first thing you need is a Google Account with Google Plus Fan Pages. And if you don't have any

create one

.

Another thing you need is one

Hootsuite account

. You can also create one for free if you are not using this one already.
This is what we need to make this tweak successful. So what are you waiting for guys, just follow simple instruction below.
1. First of all login to your newly created Hootsuite account. When you login in you will get a page have option Add another social network, compose a message, create a new tab and so on. Click on first one, add another social network.
2. Now you will get a pop up window showing all the social networking site names in left side featuring Twitter, LinkedIn, Facebook, WordPress, Google Plus and other. Click on Google Plus and add all your Google plus pages like I added my Nerdsmagazine Google Plus Fanpage.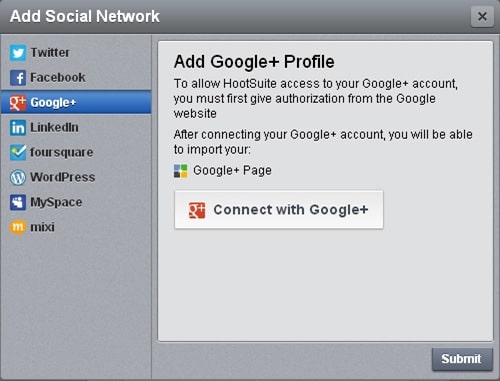 3. Once you have added all your Google Plus profiles and Business Pages, go to Hootsuite Settings, hover on your profile images icon at the top left side of the page to get setting option.
4. In setting you will get lots of options featuring left side account, preference, achieves, RSS/Atom and Vanity Url. And on the right top tab featuring profile, authentication and billing. Make a click on the RSS / Atom option.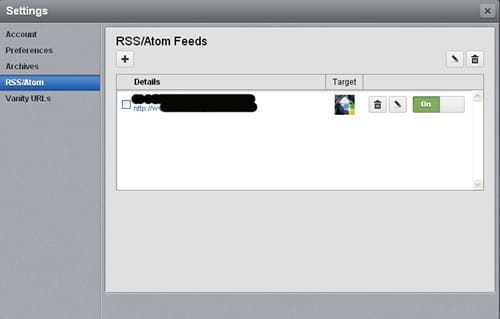 5. Now simply click on plus button at the top of the window and all the necessary details on it, including "Feed URL", "Profiles to send the feed item too"(in case, you've many), "Feed post frequency" and other details. You can also add a custom text message (20 chars max) to each feed, on top it also allows offer URL shortening service. And make sure that your feeds are set to ON.
And guess what you are done, next time any article you publish on your blog will fetch by this HootSuite account and published to your Google Plus Fanpage according to your profile setting.
You can also check below video made by author which make it easy to under what you exact need to do:
So in this article we showed up an easy way to auto publish articles to your Google plus fan page. But if you have any good an easy way to make that thing happen to forget to share with us. Also, don't forget to share your experience with us.
(Visited 205 times, 1 visits today)