Americans spend 2 hours and 14 minutes, on average, on social media each day. If you enjoy spending time on Instagram, TikTok, YouTube, or a similar platform, then why not monetize it?
Social media sites offer a variety of opportunities to earn a regular and steady income. Here are the best strategies to convert your favorite platform into an income-generating tool in 2023.
Platform Rewards
The success of social media sites often depends on the quality of the content shared on them; the higher the quality, the more chances of attracting new users.
But it is the users who create the content, not the platforms. This is why many social media sites have implemented programs to reward their top creators—these are users who spend hours each day consistently churning out posts to entertain and add value to their followers. So, rewarding them with some form of monetary compensation makes every sense.
This strategy is a win-win for all parties involved. When users earn an income for their hard work, they are more motivated to create good content. As a result, the platform gets to ensure a consistent flow of high-quality material to keep its users engaged.
By becoming a creator, you can benefit from these programs, too. So, find out what reward mechanisms your favorite social media site is offering. Medium, for instance, uses its Partner Program to reward writers based on the level of engagement their articles generate. TikTok has a similar initiative called the TikTok Creator Fund.
However, many of them have eligibility criteria. YouTube's Partner Program, for example, requires 1,000 subscribers and 4,000 hours of watch time during the past 12 months or 10 million views for public Shorts within the last 90 days. Ensuring you meet the respective criteria is important before signing up.
Brand Endorsements
Influencer marketing is an effective strategy to earn an income on social media. Once you have gained a sizeable follower base who diligently engages with your content, you can start charging businesses for brand endorsements. These can include product demonstrations, recommendations, and indirect promotions.
And how much do influencers earn? Based on a report by Influencer Marketing Hub, a nano influencer can earn $195 per post on average, while a macro-influencer with over 1 million followers could charge $1,804. However, the earning potential could vary depending on a variety of factors, including the product and brand, endorsement format, type of platform, and number of fans you have.
But remember, becoming an influencer involves hard work—you must select a profitable niche, consistently create content each day, and build an audience around it. Of course, the monetizing potential makes it worth all the trouble.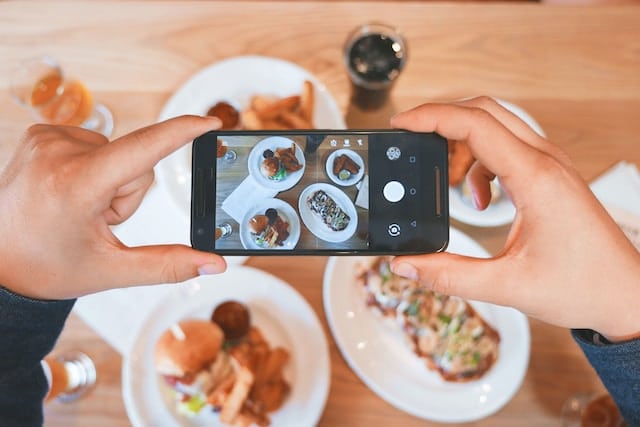 Affiliate Marketing
Another way to monetize your social media followers is by signing up with affiliate programs.
When you become an affiliate member, the program will generate unique links, which you can promote through your social media content. This allows you to earn a commission each time someone purchases a product or service by clicking on your links.
Where can you find affiliate opportunities? Many brands provide information about their programs on their websites. There are also networks, such as ShareASale and PartnerStack. These sites allow you to partner with multiple merchants and manage all your earnings on a single platform.
But a word of caution; avoid promoting every product and service under the sun. It will simply dilute your content and might even erode your credibility. Selecting brands relevant to your niche and those that align with your values is a better option.
Set Up a Store
Some social media platforms allow you to set up online stores and sell products. This saves you the cost and trouble of building and managing separate e-commerce websites. Facebook and Instagram are some of the best sites for social commerce.
Promote Your Social Media Skills
When you spend hours each day on your favorite platform, you will accumulate a wealth of knowledge on creating attention-grabbing content and engaging audiences. And if you have gained a considerable following, you don't need better proof than your own profile as a testimony to your skills.
This creates an opportunity to earn a steady income by offering social media management services to businesses. You can find clients by messaging business owners and advertising your services on relevant social media platforms.
Promote Online Courses
This is another effective technique to monetize your expertise with the help of social media.
For example, if you are an influencer who has gathered an impressive following, you can create an online course to share insights on influencer marketing. It could include e-books, PDF handouts, and pre-recorded videos, which you can sell on your website or a tutoring platform. Another option is to offer live video-based training.
Once you have set up your online course, promote it on social media using posts and ads. Your network and social media communities can also help boost visibility and drive sales.
Build Partnerships
Social media sites are full of users looking to network and explore partnership opportunities within and across industries. By connecting with the right person, you can open the doors to a variety of income-generating ideas.
For example, if you are a graphic designer, you can partner with content writers and social media management experts to promote each other's services and share client bases.
But what is the best way to explore potential partnerships? One option is using Leadar to identify industry professionals in non-competing areas and connecting with them on social media. You can also look for budding influencers and opinion-makers on these platforms and message them directly to discuss opportunities.
Key Takeaways
Popular social media sites provide various options to earn a consistent income. Some users have even made them a full-time income-generator.
Creator rewards, brand endorsements, affiliate marketing, and partnerships are some of the proven methods to monetize these platforms. You can also use them to set up a store, promote your skills, and sell online courses.
But remember, generating a steady and sizeable income through these strategies will take time. So, focus on producing high-quality content, posting regularly, engaging with other users, and building an audience that truly appreciates your work.
(Visited 24 times, 1 visits today)