This article is meant to be a resource for those who are looking for Free Applications For Symbian Smartphones. Of course, it goes without saying that the freeware listed here will reflect the choice of the writer and you should pick the ones that you will suit you in the best possible way. We have not included games in this as games are strictly a personal choice and each person has his/her own likes or dislikes.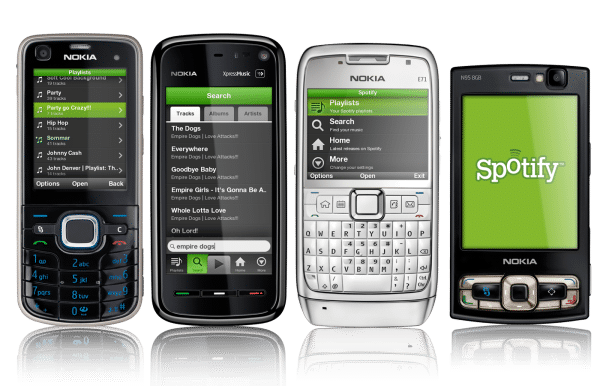 Though many swear by it, we can safely say that you need to acquire a taste for this. It operates as absolute replacement of Keyboard and works by following how your fingers move among the keys by way of taps.
It is a totally proxy based browser that you can view a site with absolutely all extras stripped off saving you lots in terms of download time. This can make browsing fast and minimal
You can enjoy multitudes of TV channels for free on demand right on your mobile device. The quality is pretty good but you have to know that the channels available can be quite specific, but one cannot complain when it is free.
This one gives you a slick interface with Twitter updates, options along with a landscape view, wherein you can view tweets in table format. You will however have to live with the smaller font
This one works great for uploading the exercise that you undertake and also has a heart monitor to keep things on the track to becoming fit
Is client for Facebook that provides easy access on the phone. It is easy to scroll through and comes with a lot of good features. The downside is you will have to settle for some advertisements inserted.
With clever and graphic display in a power save mode this is quite good.
It is good for getting music and news content from air, of course depending on the bandwidth available
This one works more like a conventional browser and also has other added features like zoom and faster support for entering inputs
It enables watching of podcasts and also updating feeds and downloads
It is efficient and has a resolution of up to 108p and is great for downloading videos on the move
This one offers a guide to your music assimilation based on lyrics. But since it is free you will have to live with a few ads.
This enables you to share and backup content in a simple way
This is a substitute system for mail and also enables support for many accounts and provides pseudo push.
This one is good for scanning barcoad or QR code, a feature which seemed to have been overlooked earlier
This will let you monitor how much RAM is being used in your phone letting you plan things accordingly based on this information. A very easy and delightful addition to your phone.
This application acts as Twitter/Facebook/ Foursquare/Linkedin client along with a calendar synchronizing and contacts to a limited extent.
Great for Voice over Internet protocol calls with good voice quality to enable keeping in touch
This one is Wikipedia content made especially for mobile viewing. So you can still get some information when you are on the move.
It is a great file manager with good interface.
So these are some of the best and free application for Symbian Smartphones which you can use. So give try to these applications and share your opinion with us.
(Visited 363 times, 1 visits today)