When you're running a business, one of your priorities is messaging your audience about your brand, your products, and your services. An effective way to do this is with an online SMS service as it can help effectively streamline your messaging. Here are ways you can do this.
Centralized Platform
With an online SMS gateway, you can create a centralized platform. This can be incredibly convenient as you get to perform all your messaging from one location. You won't need to switch back and forth between various applications.
You will also be able to import all your customers into one interface, rather than having them separated into emails, social media, and so on. With one platform, you can organize your customers into groups that serve your company's various needs, and you can update your client list at any time.
Automation/Scheduling
Another great way an online SMS service can help streamline your company's messaging is that you can automate features and schedule messages. For events, you can schedule messages to remind your audience of an upcoming date. You can send out welcoming messages to any new clients or subscribers, and you can schedule appointment reminder texts.
You can also schedule messages in advance and set them up to be delivered automatically, at a specific time and date. This is useful if you need to send text messages to a different time zone.
Personalized Messages
To better engage with your clients, you can use an online SMS service to personalize your messages. You can have the service automatically replace the name section and then send out a templated message.
With a personalized message, you can also customize the text message to individual clients. By knowing their location, their name, their purchase history, and other details, you can create a personalized message that caters just to them.
Personalized messages can also build customer loyalty and repeat visits as your customers will feel valued. These targeted messages are a great way of getting feedback, too.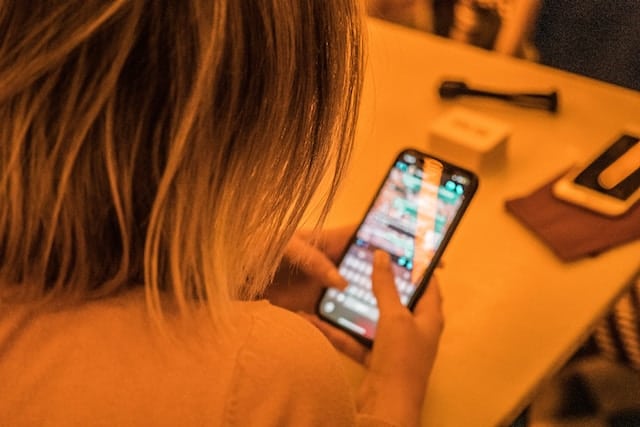 Templates
A good business has a great branding message and is consistent with its branding. With an online SMS service, you can ensure consistency when you automate your text messages. You can also create a template that ensures your message is the same across all platforms.
Using templates is efficient, too, as you don't have to create a message from scratch every time. You can have a few templates that you rotate, or you can create templates for specific categories, such as coupons, promotions, order confirmations, welcome messages, or appointment reminders.
Finally, templates ensure accuracy and help prevent errors. When you constantly have to create new messages, you face a higher risk of grammatical errors. With a template, you reduce the chances of not only grammatical errors but also incorrect information.
Analyzing Data
One of the biggest benefits of using an online SMS service is that it can help you determine which messages are working and which aren't. By studying your rates, such as click-through, delivery, or conversion, you can further streamline your messaging strategy and focus only on what works. You can also use your data to determine if you have low delivery rates or even low subscription rates. This can help you pinpoint issues and find ways to fix them.
Customer analytics is valuable information for investors and management, too. By providing monthly or even weekly reports, you can effectively track how your clients are responding to your business. This kind of data can be used to further streamline your messaging strategy and business decisions.
Integration With Other Systems
If you run an e-commerce business, you can integrate your online SMS service with your e-commerce platform. This can help you send text messages out for order confirmations, shipping, and delivery updates. This helps keep your customers updated from the time they order their products to the time the product arrives as well.
You can also choose to integrate your online SMS service with customer support so that your clients get support via text messages. This is a much faster way of helping customers compared to email messages, for example, and it helps improve customer satisfaction.
Finally, your customers can subscribe to the company's SMS updates directly through social media. Besides being efficient, you can expand your customer base as well.
Conclusion: Create a More Effective Messaging Strategy
If your business has different platforms for messaging, it may be time to consolidate them under one umbrella with an online SMS service. Not only will it save time, but you'll also create a more effective messaging strategy.
(Visited 32 times, 1 visits today)