Are you a passionate mobile gamer and have a craze of mobile games collection and looking for answers to question i.e. From where to Download Free Mobile Games or How do I Get Free Cell Phone Games, then we're sure you will love to check this article.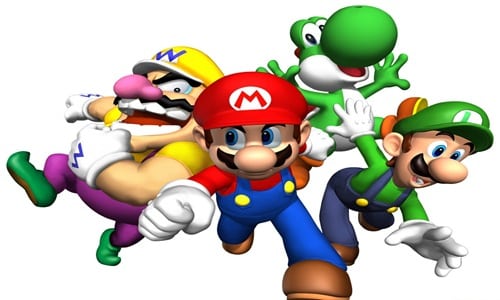 In today's world, mobile games are pervasive and becoming part of our life. With advancements in mobile phone technology, many game developers have shifted their focus to mobile devices. People believe that mobile gaming is the best way to relax our mind which stimulate our brain. Everyone loves to play games according to their interest and still craving more. But the big question is from where I can download safe and free mobile games, so to give answer this question we compiled some of the best website to download games for Mobile Phone for free from hundreds of websites.

Gameloft is one of the best website to download mobile game which provide a great variety of games with different category. Here you can download games for Smartphone. The company created a division dedicated to creating games for mobile phones, and its selection is far-reaching.

MobileRated is your free and legal provider of mobile games, puzzles, trivia, productivity apps and other phone applications. One thing which I really like about this website is that you can check and download games according to your mobile compatibility. And while you're at it check out one of the top rated betting site.

Mobile9 is another cool website to download games for your mobile device. It is an online destination to share and download free games, Wallpaper, themes and any type of content for your mobile phone. Over 6 million wonderful members are sharing the fun and 9 billion free downloads served. Simply set your mobile phone and start exploring games.
4.

GameMobile

GameMobile is another amazing website to download mobile games. This website has thousands of highly-rated downloadable mobile games for your mobile phone. Also give you the best mobile games & loyalty credits with every purchase to get free mobile games.

Zapak is another good and known website to download games for your mobile .Here you can play games and download games for your phone and it is absolutely free. Like other website this provides a wide variety of games to play and download. From here you can fill lots of fun in your just click ahead. Zapak has its own Subscription Gaming service called Zapakplus where Gamer can play a large number of games at affordable prices. It's a subscription service for an avid hardcore gamer.
Phonezoo also has in own game with a name called Streamzoo, a Photo social game. It allows users to share snapshots of life and compete with people around the world.

Getjar is another popular website to free download mobile game. It is the best platform where you can get every type of game according to your taste. GetJar is the world's largest free app store with over 2 billion downloads to date. The company distributes more than 350,000 mobile applications for Android and more.

Glu Games are another leading global developer and publisher of freemium games for Smartphone and tablet devices. This Website is provided games for a wide range of platforms, including yours, Android, Windows Phone, Google Chrome, and MAC OS. Here you can download high-quality mobile games for almost any cell phone.

EA Mobile is one of the popular names in the field of gaming. The website has very clear interface to navigate games, here you will high quality games in different categories. You can search game with brand name, this feature makes this website different from other gaming websites. But if you want the game you have to pay for it. We all know that quality never come for free.

Phoload is a great website to download game for your phone with real exotic experience. It is a new community site designed to make it simple, easy, and fun to discover and download free mobile games and applications.
Hovr provides you the games you want for free, also has a great variety of games available for you. One thing which we feel, you will not like about this website is that they show you a short advertisement while you playing the game in your mobile phone but that doesn't interfere with your game play. The games support all major manufacturers including Samsung, Nokia, LG, Motorola, and more.

Mobile heart is another website to download mobile games with a good variety. If you are looking for good mobile games, then there are 100 of free Java and Symbion games for all mobiles. Like other website it also provides a great variety of games and compatibility check for your phone so that you can get the best games for your phone.
12. Cell11

Cell11 is another great site for downloading free mobile games. Here you will get games for all platforms like Android, Apple, Java, Symbian, iPhone, etc.

Fehers is another good platform for downloading new games for your phone. Here you can Download and play 100% free Java games. These Java games are not categorized or sorted but should work with any device with a Java platform.

Flycell is the another best website for downloading games for your phone. This is the premiere online destination for people who want to personalize their phones with the newest and hottest entertainment, sports, games and other fun mobile and other content.
We all know that there are thousand of websites available from where you can download free mobile games. But presently we found these 15 games to be best. Still, if you feel that we forget to add any good website then feel free to share with.
(Visited 38,033 times, 1 visits today)