Many applications allow you to send a fax through different methods. Still, if you need to go for an environmentally friendly fax service, there is no other option than the one we will recommend to you here.
We have done some research for the sake of your ease to find out what you need to know about sending a fax via an environment-friendly application. Now there is no need to look anywhere else in search of the right tool as you can look at this article to find out what we have for you to look forward to.
CocoFax, The Best Environment-Friendly Fax Application
This application has everything that people would love to go for. The combination of all advanced features is available here in this tool. This cloud-based fax service permits users to send and receive vital documents through an unparalleled method by a fax machine or any other fax service.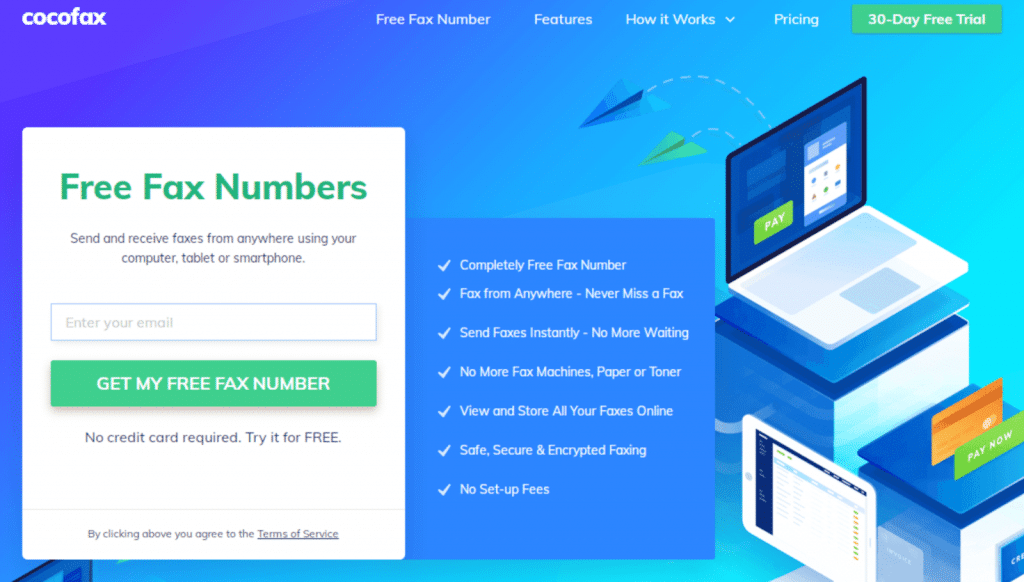 If your primary concern is to look for environmentally friendly things, you will not find anything better than CocoFax. The features that belong to this application cannot be found anywhere else in such a fantastic price range and high-quality performance.
There are over 180 countries where people can send faxes with this tool's help, as it is one of the smartest fax solutions being utilized everywhere. You can select their fax numbers to give them access to send and receive faxes from wherever you need to.
Following are some top features of CocoFax that you should know:
Convenient
CocoFax is best for all kinds of businesses. It doesn't matter for which type and area of business you need to deal; CocoFax will remain there for you in all sorts of conditions. Send all kinds of emails as you only need the receiver's fax number, and the rest of the work will be done by the app.
All kinds of e-devices work fine when it comes to using this app. You can do your faxing work with your smartphone, tablet, computer and will receive instant alerts in real-time. It means to say that you will find out everything related to faxing when someone signs, opens, or edits the document.
Ease of Usage
CocoFax is easy to utilize as there is nothing out of the ordinary you need to do to gain access to the app. This device can be worked without asking you to follow any tough commands as everything is simple at the end of the user.
Faxing from Google Applications
Users can select their fax number for free and on their own, which is another appealing thing about CocoFax. By only making a single tap, you can send a fax directly from Gmail, Drive, Google Docs, and Sheets by making the connection between your CocoFax add-on account and Google Account. 
Environment Friendly
This is the finest thing that we can associate with this tool. All those who need to be responsible citizens and want to make a difference by going green can use CocoFax. It lets you save the money that you were previously using on buying papers for faxing.
There is no need to use paper that you were using for your personal and professional work as by using this fax service, everything will be done via automatic processing. This allows you to eliminate the usage of paper that was there before.
User-Friendly
Using CocoFax for all kinds of apps is a convenient feature that cannot be ignored. You can use it on Android, iPhone, Mac, Chrome, and many other apps without any trouble. There is no need to spend any amount if you want to use this application for sending ten pages within 24 hours.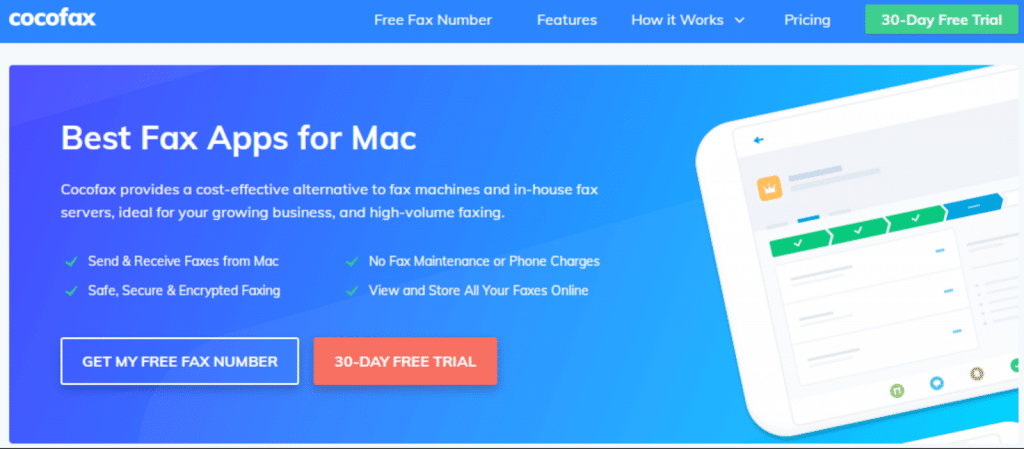 Customer Support
The application provides you 24/7 customer support service, so in case of any trouble, you can contact them whenever you need to. They will guide you till the very end with all the quarries you have related to this fax service.
Searchable Faxes
Users can now find their preferred fax through this feature whenever they need to without checking out every single fax manually. This saves a lot of time and energy that you were investing in by doing the work independently. You just need to add the main keyword in the search bar, and you will see that within seconds the desired fax will come out.
Fax Covers
There is also this option of multiple fax covers on the official website of CocoFax, so you can go for the one that you think suits you according to the nature of the mail. Apart from that, if you were sending a fax and were unable to send it for some reason as lights go off or your internet connection failed, then you can see that the faxes will be sent through automatic processing on their own.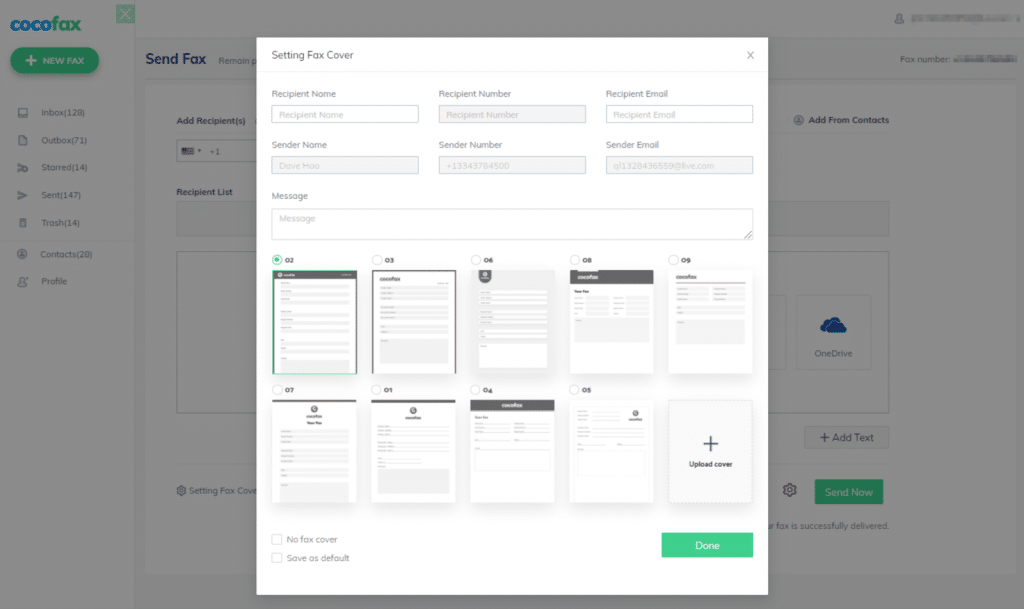 Blacklist Spam Faxes
You can now spam faxes in the blacklist while working or doing something meaningful if you don't want to open these faxes that you think are unnecessary for you. By doing that, you will not receive these random faxes that you want to avoid.
Preview Faxes
This is another fantastic feature that lets you see the fax you composed before you send it. By doing that, you can make necessary changes and add more information in case you previously forgot something to add.
Delivery Reports
CocoFax lets you receive delivery reports of the faxes that you have sent to someone. This helps you get to know if the fax has been sent to the receiver or when it is delivered.
Mobile Application
There is also a mobile application that helps you in doing your work with more convenience. It doesn't matter what kind of OS your device has; you can make CocoFax work with all types. There is no need to install anything on your phone as the application works straight away.
Using CocoFax to Send a Fax
Step 1: At the start, sign up for CocoFax and get the Start Faxing period. After doing that, you will see the option to pick your fax number for free. Ensure that you register the email address that you would utilize to do the faxing work.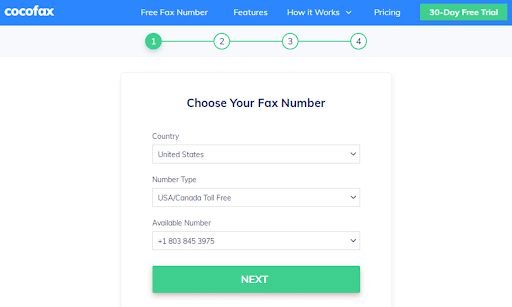 Step 2: Now, open the email client on your device. It can be on your smartphone, tablet, computer, or any other device. You have the ease to use the email client's application or open it in a web browser or via any other method.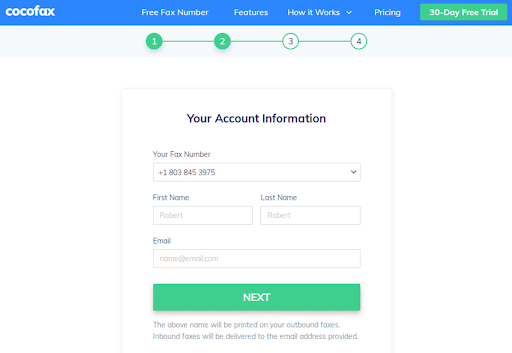 Step 3: From here, you can navigate to the option of composing a new email and tap on it. The new email popup will open where you are supposed to add the necessary details. At this space, you need to compose your fax.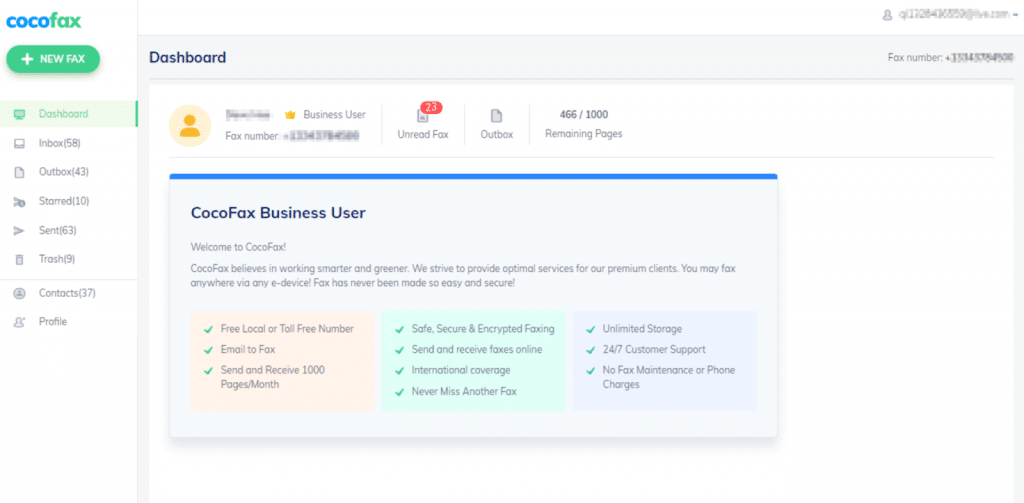 Step 4: In the end, after filling in all the essential fields, you can tap the 'Send' button. CocoFax will receive the email and translate it as a fax document for the receipt. It will dial the receiver's fax machine.
Conclusion
We hope that with the help of CocoFax you can now easily send and receive fax without spending any money then you were spending on buying paper previously. Go for it if your primary concern is to try out something that can help you go green.
(Visited 64 times, 1 visits today)