It is hard to find the perfect gift for the gentleman in your life. The gentleman does not necessarily have to be your love interest. He can be your dad, your brother, an uncle, a dear friend, or anyone that you look up to.
Getting a present that matches your gentleman's class and sophistication can be difficult to come across. If you wanna make him feel special and surprise him with your thoughtfulness it is possible that you will be left feeling indecisive. There are a lot of gift boxes like swag pack available online for your loved one!
If that is the case, then keep reading because here are a few unique gift ideas for that special one in your life: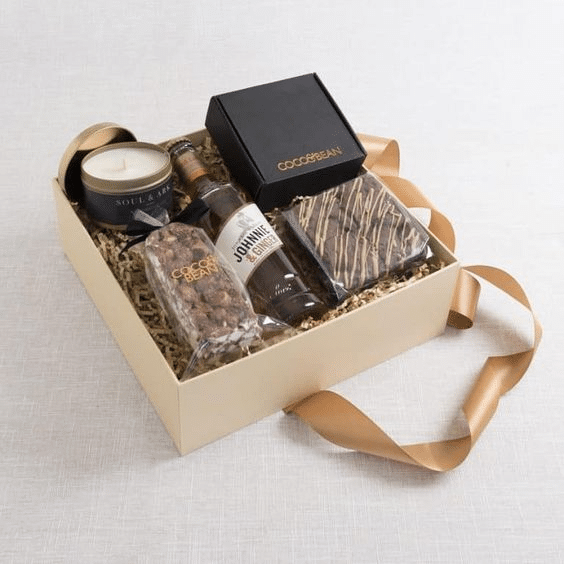 A Bucket Full of Self-care Items
This is one of the most considerate ways to make the man in your life feel special. Grab all his favorite self-care products including his favorite shampoo, shower gel, moisturizer, body oils, and skincare items. Put them inside a bucket and wrap a ribbon over them to exude a decorative feel. You can even find cute gift boxes or gift packaging online.
If you wanna get creative then buy all the products in his favorite color and match the gift box or bucket with them. Matching the colors will show him the thought you put into shopping for his products and creating this gift for him. Making a gift box full of his favorite self-care products will also serve as a grooming kit for him and he will be thankful to you every time he uses a product from that kit.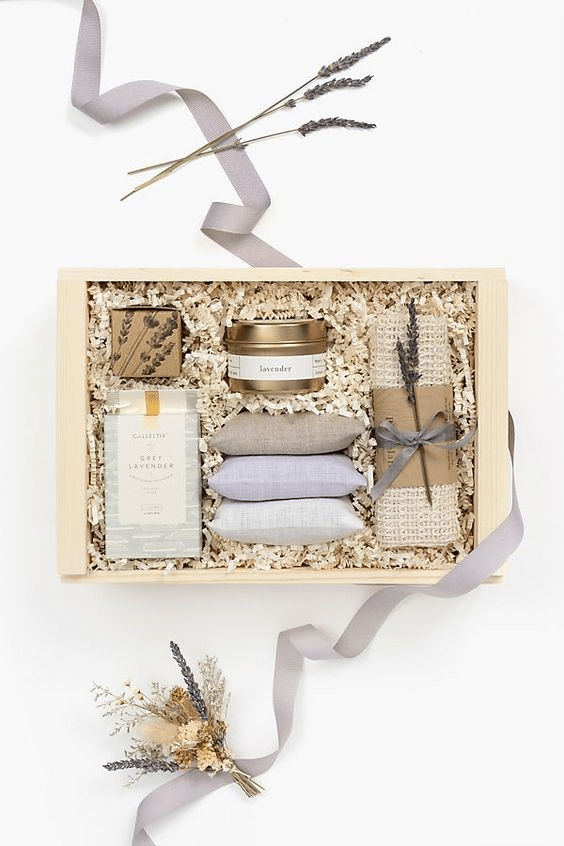 Beard Care Kit
A great beard is always in style. With so many different products out on the market, it can be tough to know what will work for you specifically when growing your beard! Usually, the basic kit includes beard balms, butters, shampoo, and conditioner. Some kits may include beard comb and scissors but that's different care by itself. 
The purpose of these products is to moisturize, condition, and soothe the beard and skin. Don't expect overnight results though, it takes persistence to see the results. 
Ultra-Soft Cotton T-Shirts
Even dapper gentlemen have days when they just want to lounge in something casual like short-sleeved cotton T-shirts and comfortable pants. Why not get your gentleman the perfect outfit to relax at home? You could buy him several pieces of high-quality cotton T-shirts along with flannel or silk pajama pants and a pair of comfy indoor slippers. Top that off with a classy men's silk robe for a luxurious finish to an otherwise casual outfit.
Get Him a Luxury Watch
If you wanna go the extra mile in expressing your love to the gentleman in your life, there is nothing better than getting him that luxury watch that he stopped to admire at the mall. A good luxury watch, if taken care of can last for decades. A watch is also an accessory that will remind him of you every time he feels the need to check the time.
If you cannot afford a brand new luxury watch, try getting your hands on a pre-loved one. Pre-loved watches can be equally efficient with a few adjustments. If the strap or the dial of the watch appears old and frumpy, you can easily buy replacements from www.soflypart.com
An eye-catching protective phone case
Who said only women are allowed to level up their smartphones with some fancy – and equally as protective – accessories? Guys like the attention, too, and the fashionistas among us will especially appreciate this gift.
Is your gentleman a bit of a klutz? The benefits double. These cases both start conversations and protect expensive tech from nasty falls, bumps, and scratches. Believe us, when phones hit the ground, the ones with protection have the last laugh. And look great, too. You can find stylish phone cases for the iPhone 12 Pro Max as well as for Google Pixel devices.
A Lightweight Travel Backpack
If your man is an avid traveler or his job requires him to travel frequently, then a stylish, lightweight travel backpack will be the best gift. A carry-on with the right size and has multiple compartments will be very useful for a man who's always on the go. Find a waterproof backpack with a compartment for his laptop, so he can travel in peace, without having to worry about his expensive gadgets getting damaged.
A Beard Trimmer
You can never go wrong with this one. Growing a beard or just keeping facial hair in shape is often a great challenge for men. Almost every man at some point in his life has wished for a beard trimmer.
If you are thinking of getting him a present that he will cherish for years to come there is nothing better than buying your gentleman a beard trimmer. Investing in a good trimmer will serve him for years to come and it will also save him from those pesky shaving creams and razor cuts that he has to endure on a daily basis!
Silver Cufflinks
Unlike women, men do not have a lot to accessorize their outfits. A sophisticated pair of cufflinks never goes out of style and a classy gentleman knows how to sport them while keeping the things simple and minimal.
Silver is a great option for cufflinks. Silver has always been in trend for men and a subtle touch of this shade with the help of cufflinks will instantly amplify the whole look. So, look for a nice pair of silver cufflinks and we guarantee that the gentleman in your life will cherish them for years.
A Customized Wallet
The wallet is an important and everyday use item. A good leather wallet has always been a signature of style and elegance. However, adding a personalized touch to it or getting a customized wallet made for the gentleman in your life will definitely brighten up his day.
Getting him a customized wallet is also guaranteed to remind him of you every time he opens it to take out something. You can either get a picture of you two printed on the cover or get some thoughtful words carved on the inside of the wallet.
Curated Gift Basket for Men
The gentleman in your life deserves a treat with or without a special occasion. If you're unsure of what to give him, try one of these curated gift baskets for men. They contain items that many men love, including beer, wine, spirits, coffee, and snacks. If you can't choose one item to give him as a gift, you might as well give him a basket full of his favorite things.
Boating Gear and Accessories
Got an avid sailor you need to buy a gift for? There's no better present than something related to his hobby—boating. You can get him boating gear, such as a waterproof backpack, sailing gloves, fancy sailing shoes, or thermoactive jacket. Or you can buy something for his boat, such as quality marine and decorative boat lights, communication devices, a fish finder gadget, or a premium marine cooler. There's plenty of options to choose from!
Conclusion
Sometimes we get so caught up in our lives that we forget the people who truly matter to us. It is important to take some time out of our busy schedules and spoil the people we love.
Getting a personalized gift is the best way to make them know their importance in our lives. Remember small efforts go a long way!
(Visited 249 times, 1 visits today)