In 2017, no other issue has been as conspicuous in the global financial markets as cryptocurrencies, especially Bitcoin. The digital currency made headlines when it first breached the $1000 threshold on January 1 of this year and then rose meteorically to $19,000 in December. Though recent days have seen Bitcoin swinging wildly from a 30% drop on concerns of a bubble warning from global regulators to making a gradual brief recovery, there is no denying that the cryptocurrency has grabbed the imagination of investors like never before.
Many people are curious and cautious regarding investing in Bitcoin. Since the nature of the currency is relatively alien as compared to conventional financial assets, most are not aware where to begin. Here is a brief primer on what all you need to know about buying and selling Bitcoins:
Should I mine Bitcoin?
The short answer is no. Bitcoin mining is an arduous task- you will need specialized software + a high-end hardware rig + a huge amount of electricity. The entire activity consumes a lot of electricity and Bitcoin mining is touted to consume more energy than the entire US by 2019. It is recommended that you simply buy the cryptocurrency in order to hoard it.
Sounds good. How do I start?
In order to jump on the Bitcoin bandwagon, you will first need to set up an account on a major exchange like Coinbase or CEX, following which you can link a bank account or credit card and start the transfer of funds. The entire process should take around 10 minutes; however, outages frequently occur on these exchanges, so you might need to be more patient than usual if that happens.
Done. Now how do I buy Bitcoin?
Once your account is established, there are several ways through which you can buy Bitcoin. You can do day-trading on a regulated exchange like GDAX, or trade in Bitcoin futures. If you run a business, you can accept Bitcoin as payment for goods and services. On the other hand, you can find willing local buyers who are ready to trade cash for bitcoins, in case you are keen to sell off any Bitcoin you have amassed.
I just want to play around in the Bitcoin market without actually buying one. Can I do that?
Yes. If you just want to gain more knowledge about the market, there is the eToro social trading network that lets you follow traders and copy their performance according to the price swings. With the popularity of cryptocurrencies rapidly increasing by the day, it's only a matter of time when institutional investors start offering Bitcoin ETFs and index funds for the masses.
What factors should I consider before buying Bitcoin?
Most Bitcoin buyers go to Coinbase. There are stringent rules regarding verification of identity before you start to buy or sell, though you are granted a certain degree of privacy when you buy Bitcoin with cash. There are sites like Paxful and LocalBitCoins that allow you to trade cash or even a gift card, online or in person. However, if a major exchange of goods is to happen, then you are required to undergo a rigorous verification process. This is necessary to prevent money-laundering and fraud, but it also exposes your personal details online.
What is the preferred option to buy Bitcoin?
Using debit and credit credit cards is usually the quickest way of purchasing Bitcoin. Bank or wire transfer, PayPal and cash are also other options though they make take a few days more than usual.
Is there any cap on buying Bitcoin?
Yes, even if you are rolling in money and eager to buy loads of Bitcoin, there are restrictions on the amount you can buy. Weekly and daily caps are imposed by exchanges, depending on the payment method used, account activity and purchase history. Credit card limits are usually $750 per week while bank account allow you to buy $10,000-15,000. Smaller amounts can also be purchased, like you can buy $1.99 of Bitcoin at CoinBase with an additional 99 cent in fees.
What fees will I have to pay?
Buying and selling Bitcoin involves conversion and exchange fees, which usually comes around to 8% of the transaction. You can read about Coinbase's fees structure in detail here.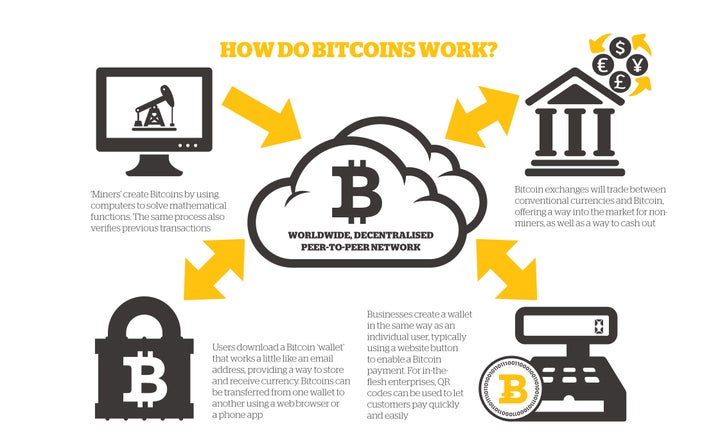 I bought Bitcoin. How to make sure it remains safe?
If you are trading lower amounts of Bitcoin, then using the wallet provided by your exchange or any good software wallet like the following will be sufficient. But, if your transactions are going to be ginormous then a hardware wallet will most certainly be necessary. There are several complex, encryption-based ones available here.
Bitcoin and other cryptocurrencies, for all the hype and hoopla, are still in their nascent stage. To become a smart investor, you must take cognizance of the regulatory developments and adoption by financial markets regarding the same. While some perceive it to be a bubble ready to burst, others like this family have sold their entire fortune in expectation of a cryptocurrency boom. 2018 onwards is certainly going to be an exciting time to watch for digital currencies!
(Visited 371 times, 1 visits today)