iPad 3 is the next advancement of Apple which is highly sophisticated and powerful gaming machine with lots of spaces for apps and games. We all know that iPad 3 featuring an awesome retina display that means liquid crystal displays. And if we talk about gaming, iPad 3 is going to amazing gaming gadget just like PSP Vita, And I'm sure if you are playing games with this gadget it will provide you amazing gaming experience
And in this article we are going to share with you some of best iPad 3 Gaming Apps which will add 4 stars to your entertainment. These games have a very excellent graphical user interface with a better sound quality, which makes it to play like genuinely. In simple language games which are mentioned below are specially optimized for iPad 3. So lets we starts with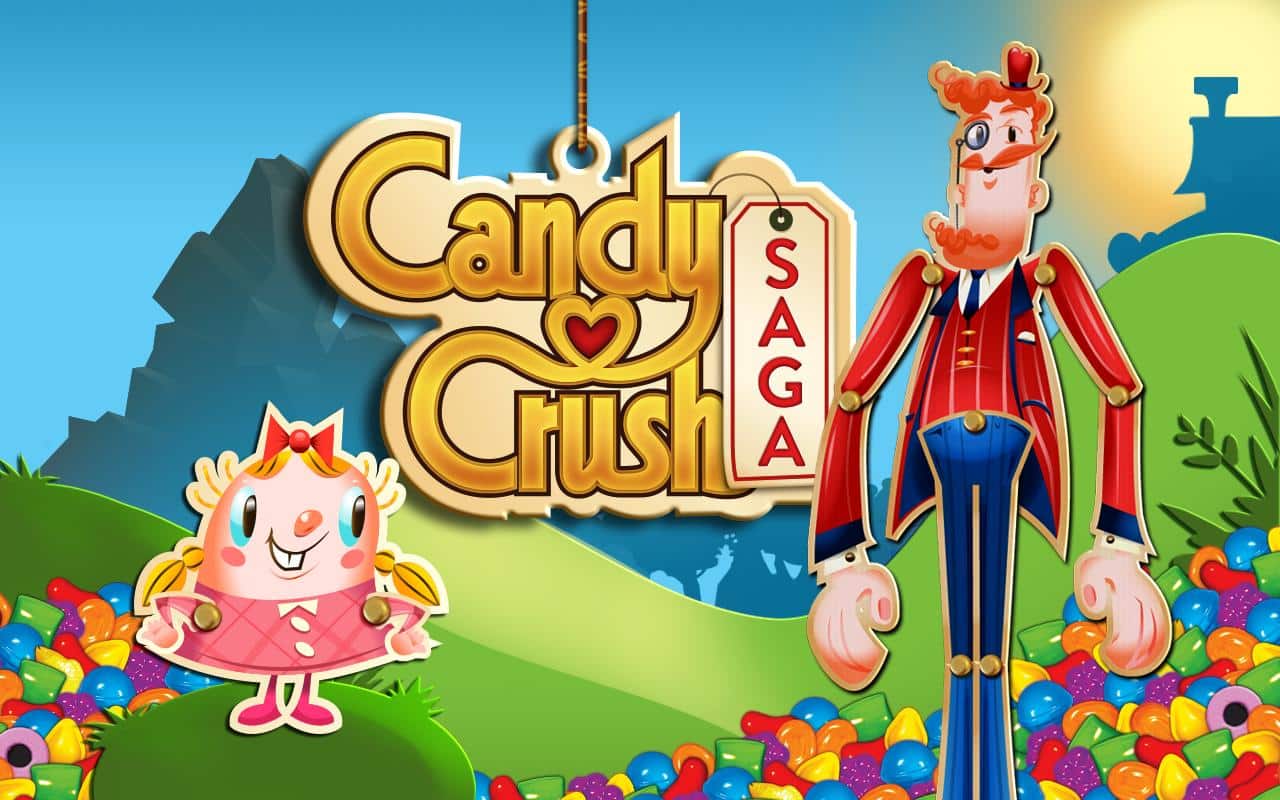 Switch and match your way through hundreds of levels in this delicious puzzle adventure. Isn't it the sweetest game ever? Candy Crush Saga is completely free to play, but some in-game items such as extra moves or lives will require payment.
Price: Free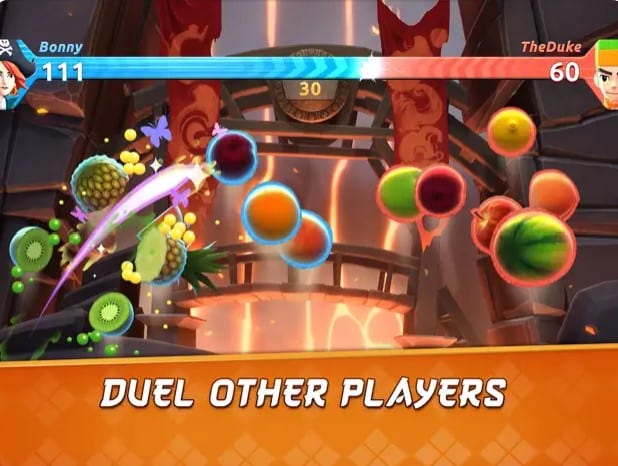 A fruit cutting game in which there will be facing challenges to complete the game with different levels and excitements. Slice through a series of increasingly exciting challenges to become the greatest Fruit Ninja warrior ever.
Price: Free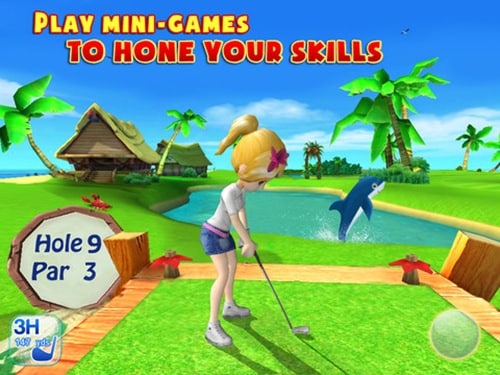 Let's Golf! 3 is the world's most exciting golf, which returns with more great new features. Everyone can join in this fun and exciting golf adventure. You can also create your avatar and challenge friends & opponents from across the globe in golf tournaments that are unlike anything you've seen before.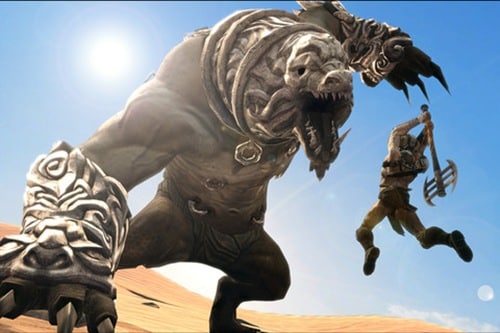 A fully 3D game with most impressive-looking game in which you have to just swipe your finger for the weapons. In the God King has been defeated, an unlikely hero has emerged and now you must discover the truth behind the secrets of the Infinity Blade. A game featuring All-New Styles of Combat and more
Price: $6.99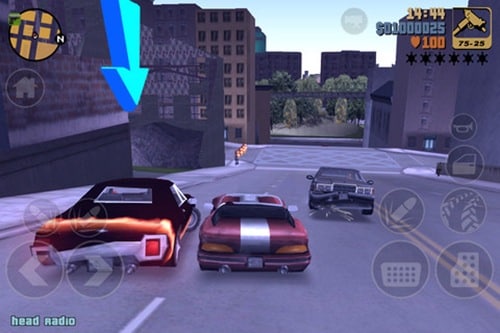 Grand Theft Auto 3 is the game for those who love to explore the city at will. The game brings to life the dark and seedy underworld of Liberty City. With a massive and diverse open world, a wild cast of characters from every walk of life having excellent picture quality.
Price: $4.99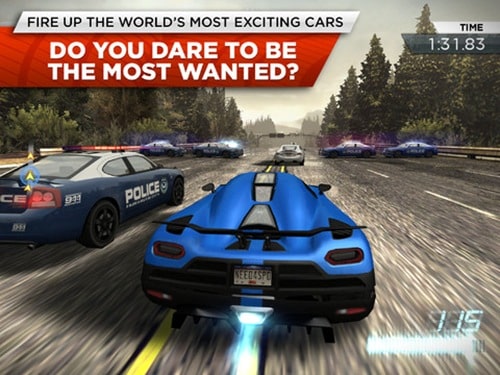 This is one of best street racer that iOS devices have been waiting for a long time. The game is about get evading from a relentless police force while you clash with street racers. In this game you can choose and customize over 35 unique cars, as it also featuring better graphics and sound quality you will be able to experience the intense full-car damage and more.
Price: $6.99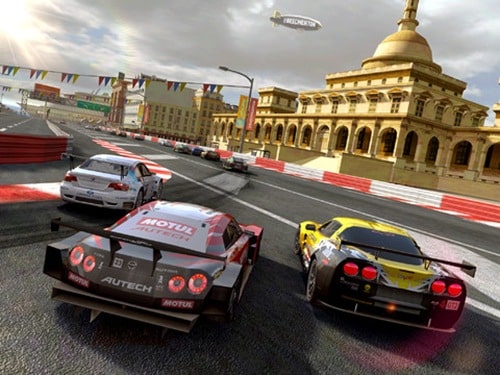 The real Racing 2 HD is a heart-pounding, visually astounding 3D racer that put the steering wheel directly in your hands. The expansive, 10-plus hour career mode and extensive, one-of-a-kind multiplayer means the fight for first place is never over. You can also try Real Racing 3
Price: $6.99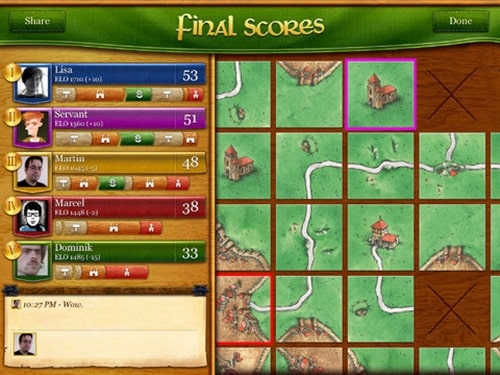 Caracossone is the famous board game which provides real gaming experience to those who love board games. In this game Build a medieval landscape, tile by tile, claim landmarks with your followers and score points.
Price: $9.99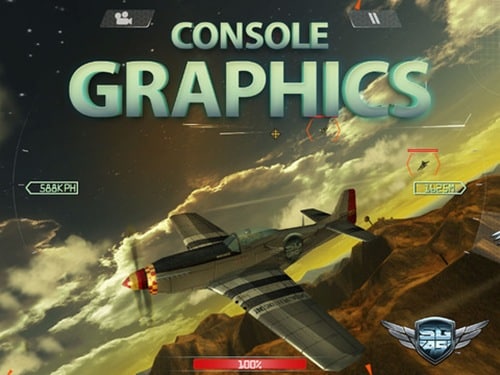 A very common game in which there is a sky jet, which spew bullets to all those jets, which are in opposite directions to it by using its bonuses. With an extensive single player campaign and revolutionary multiplayer modes, the non-stop action will keep you on the edge of your sea.
Price: $3.13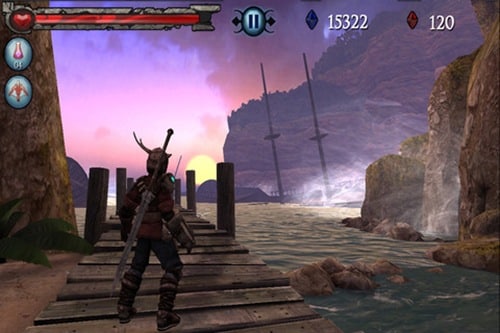 HORN is a 3rd person action adventure game which provides a completely unique experience where anyone can fully explore and enjoy a beautiful and engaging console-style world, all controllable by touch gestures. In the game you have to play as a young blacksmith who wake up to find his village in this journey you have to face large fantastic, and sometimes humorous, monsters.
Price: $6.99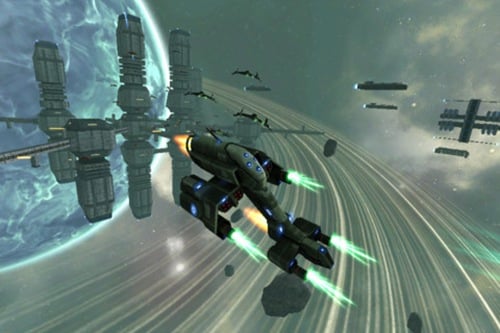 Galaxy on Fire 2 is a premium-quality 3D space combat and trading simulation with adventure and RPG elements available on the Apple App Store which you might love to play on your iPad 3. In this game you have to play the role of the hot-headed space war veteran Keith T. Maxwell and save the galaxy from its impending destruction by the hands of devious alien raiders, ruthless space pirates and power-crazy madmen.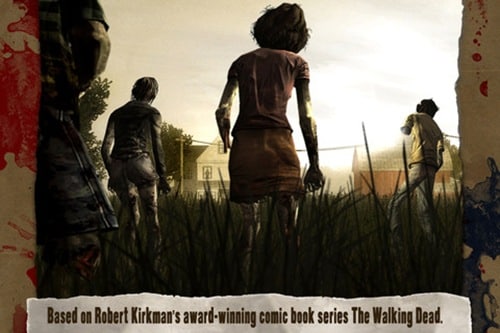 Walking Dead is another amazing gaming app which allows gamers to experience the true horror of the zombie apocalypse, with artwork inspired by the original comic books. Live out events, meet people and visit locations from The Walking Dead lore.
Price: $4.99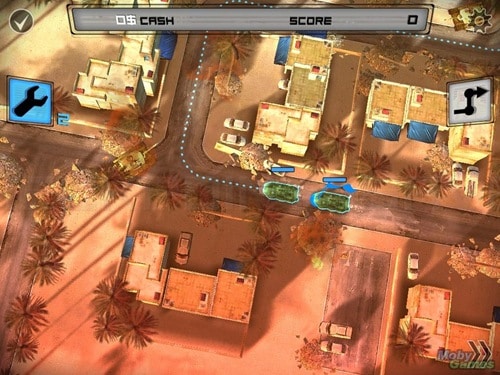 Anomaly Warzone Earth HD is a tower defense game for iPad with its amazing graphic . In this game now you take control of the attacking force, pitting your heavily armored squad against the destructive towers of an alien horde. But be careful while shattering invaders towers and turrets with special weapons and power-ups.
Price: $4.05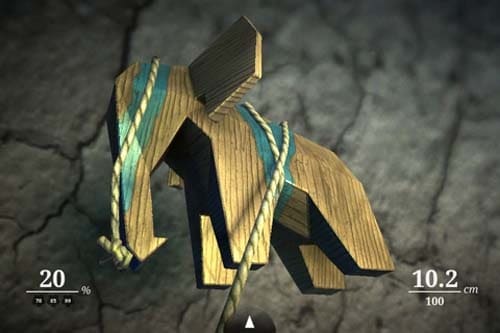 Zen Bound 2 is a meditative puzzle game of wrapping rope around wooden sculptures. In this game main focus is on making rope, wood and stone look and feel real and believable. The dusty and soothing atmosphere is a combination of beautiful visuals and a unique down-tempo soundtrack. A game featuring over 100 levels, new gameplay modes with paint bombs and more.
Price: $3.13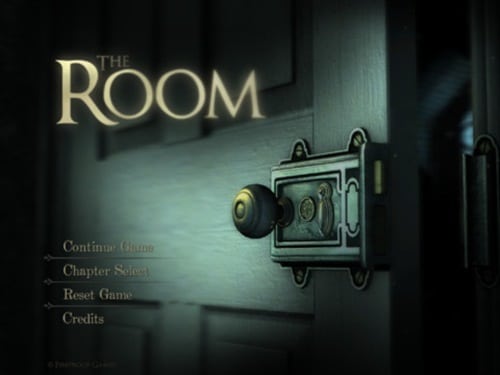 The Room, a physical puzzler, wrapped in a mystery game, in a beautifully tactile 3D world with the most natural looking visuals ever seen on a mobile device.
Price: $2.04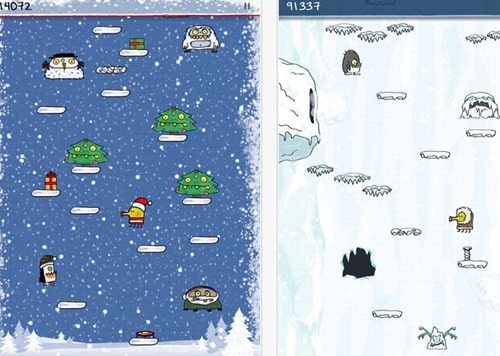 In this game you have to guide the Doodler on a springy journey using springs, jet packs and more. Avoid baddies and blast them with your nose balls. The game also features 10 new doodle jump Halloween Consume.
Price: $2.99
The best, most realistic Smartphone FPS series returns with even higher intensity and an apocalyptic battle for the freedom of the United States, for one or more players. In this game you have to Fight through a 13-mission campaign from Los Angeles to Pakistan and more.
Price: $6.99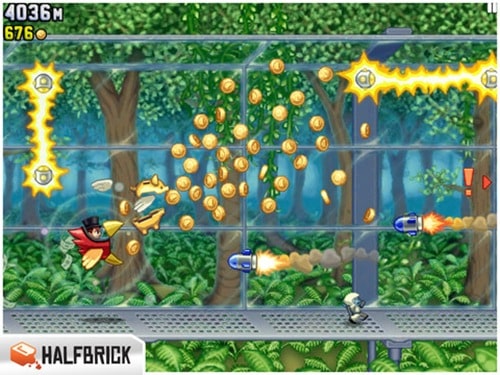 Suit up with a selection of the coolest Jetpacks ever made and take to the skies as Barry Steakfries, the lovable hero on a one-way trip to adventure.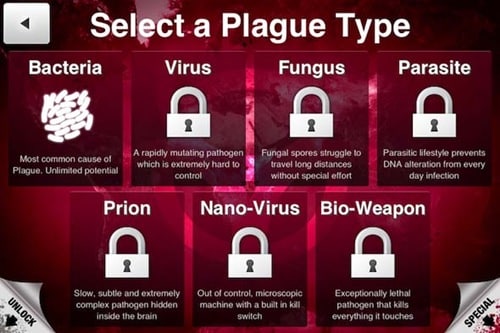 Plague Inc. is a unique mix of high strategy and terrifyingly realistic simulation. In this game your pathogen has just infected 'Patient Zero'. Now you must bring about the end of human history by evolving a deadly, global Plague whilst adapting against everything humanity can do to defend itself.
Price: $0.99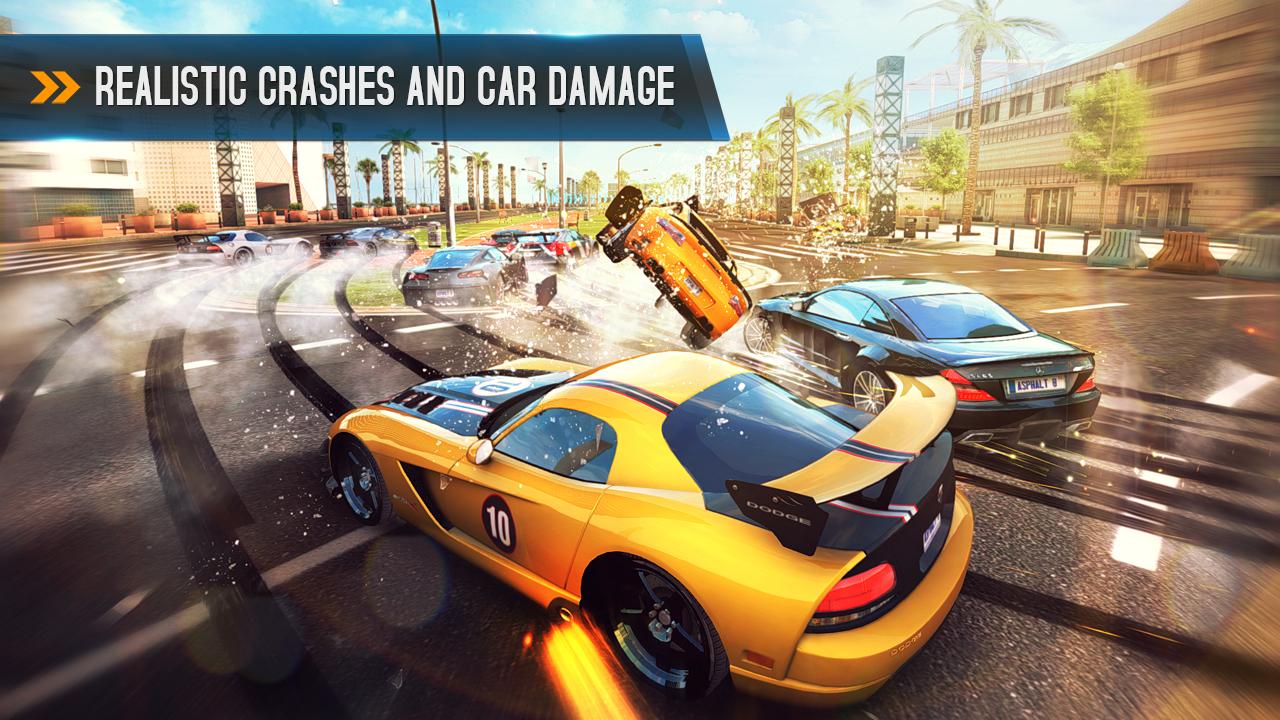 The best Android arcade racing game series reaches a new turning point, in the game perform dynamic, high-speed aerial stunts in an intense driving experience powered by a brand-new physics engine.
Price: Free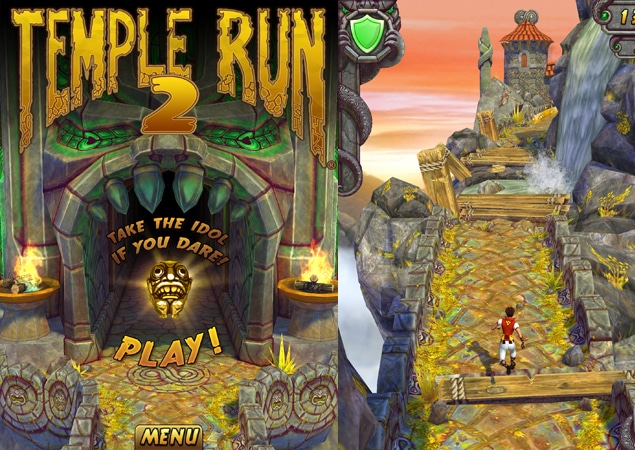 Temple Run redefined mobile gaming. Now get more of the exhilarating running, jumping, turning and sliding you love in Temple Run 2. In the game, navigate perilous cliffs, zip lines, mines and forests as you try to escape with the cursed idol. How far can you run
Price: Free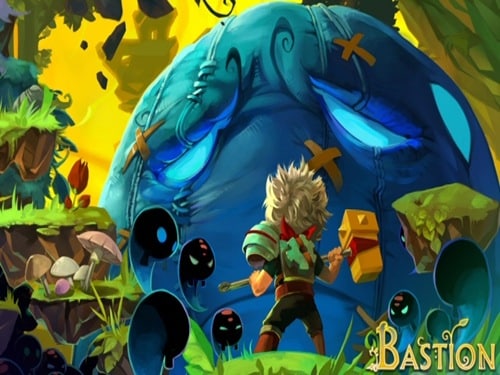 Bastion is amazing role playing game for iOS features all the highly acclaimed artwork, music, and narration that Bastion is known for, along with intuitive touch controls. Explore more than 40 lush hand-painted environments as you discover the secrets of the Calamity.
Price: $4.99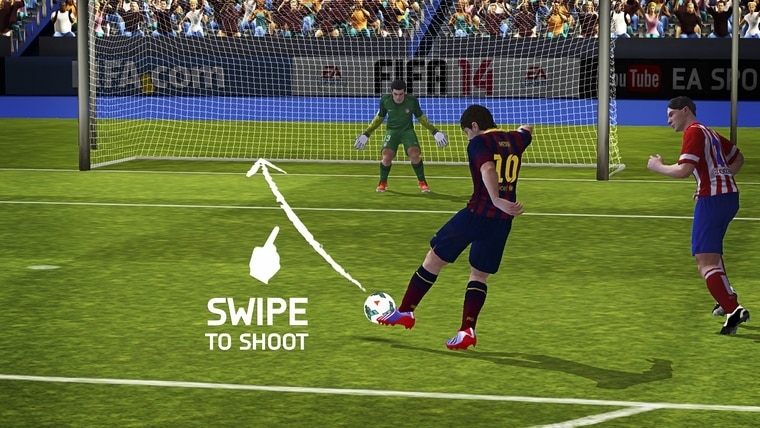 FIFA 14 is the only officially licensed FIFA game on Android, which is also popular all over the world for its great graphics and features. In the game feel the excitement of every pass, shot, and tackle with new touch controls. Plus, live every moment of real-world football mastery.
Price: Free
The acclaimed action fantasy defense game is now available for iPad in High Definition. In the game you have to go through for an epic journey to defend your kingdom against hordes of orcs, trolls, evil wizards and other nasty fiends using a vast arsenal of towers and spells at your command.
Price: $2.99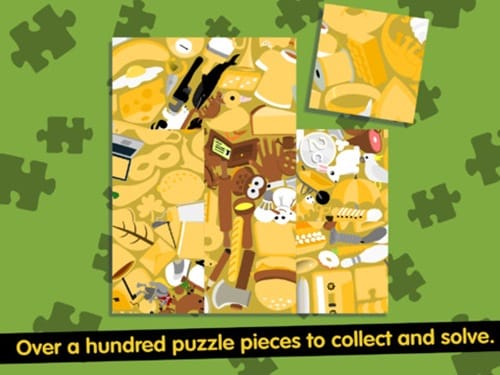 This is a game for anyone drawn to, excited by, or nostalgic for the kid-like experience of hunting through simple imaginary worlds.
Price: $2.99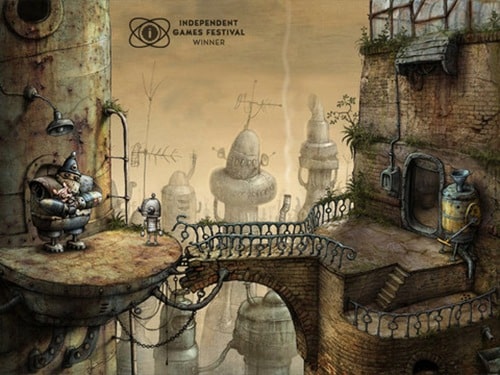 Machinarium is an amazing adventure game developed by the makers of Samorost and Botanicula. Machinarium places your character into different environments throughout the city. It's then your job to figure out a way to get out of Josef's predicament and move on to the next level.
Price: $4.99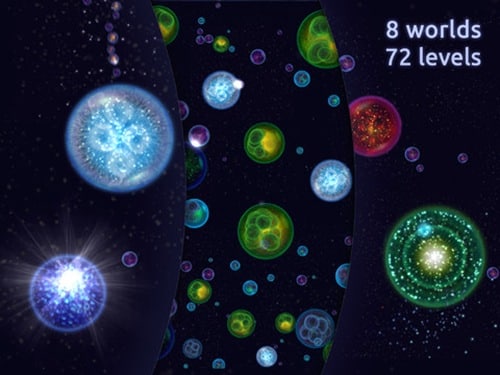 Osmos features unique physics-based play, stellar graphics, and a hypnotic soundtrack of ambient electronica. Ready to evolve. In this game you have to survive, absorb smaller organisms and grow—but beware of larger predators.
Price: $4.99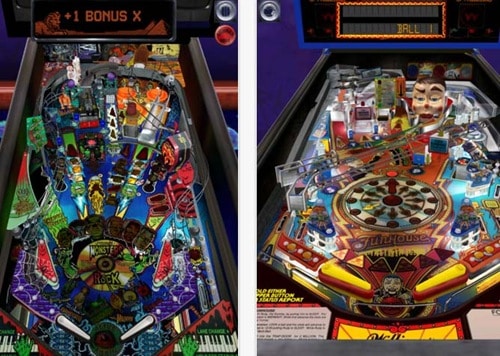 Pinball Arcade features exact recreations of the all-time greatest pinball tables from Williams®, Bally®, Stern Pinball®, and Gottlieb® together in one game. Every flipper, bumper, sound effect, and display pixel has been painstakingly emulated in astonishing detail.
Price: $0.99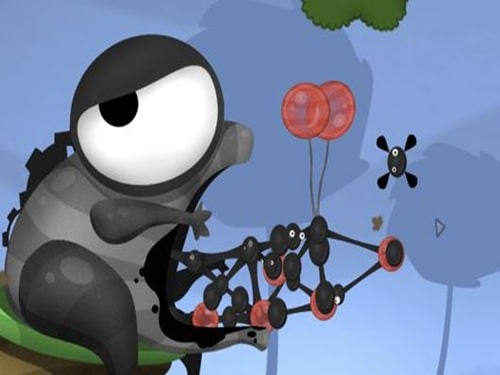 Its an amazing game to play on your iPad 3. In this game beautiful and surprising, the millions of Goo Balls who live in the World of Goo are curious to explore – but they don't know that they are in a game, or that they are extremely delicious
Price: $4.99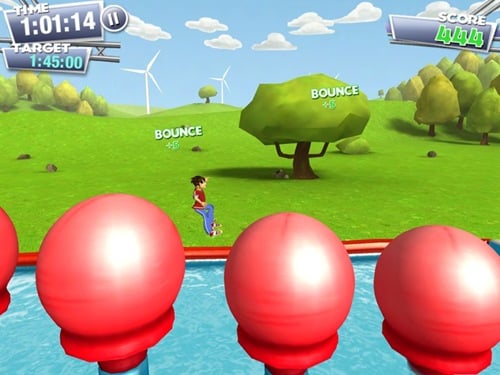 In the game, now you can tackle your favorite Wipeout obstacles on your iPad and iPhone and pull off hilarious Wipeouts anywhere you go. Run, jump and dive through your favorite challenges from the hit TV show.
Price: $1.99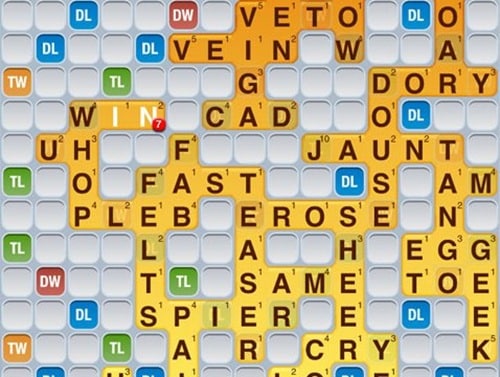 Play the AD-FREE version of Words With Friends HD, the game more of your friends are playing than any other word game. And find why more than 20 million people are addicted to the word building, triple score seeking, chat bubble sending goodness of Words With Friends.
Price: $2.99
Where's My Water? Is a challenging physics-based puzzler complete with vibrant graphics, intuitive controls, and a sensational soundtrack. To be successful, you need to be clever and keep an eye out for algae, toxic ooze, triggers, and traps
Price: $0.99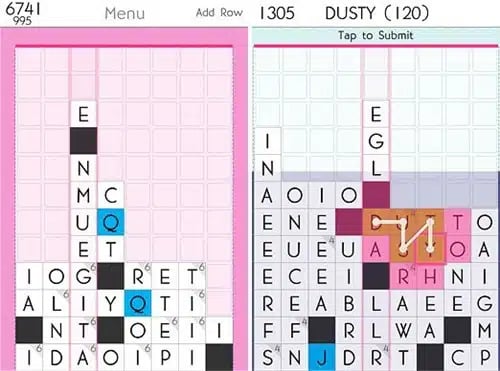 If you are looking for a better word game for your iPhone 5 then SpellTower is a nice game to play. A game featuring find and swipe (or tap!) words in 5 challenging modes. Make long words or use bonus tiles to clear extra letters from the screen. Also, once you have it down, Challenge your friends via intense local multiplayer.
Price: Free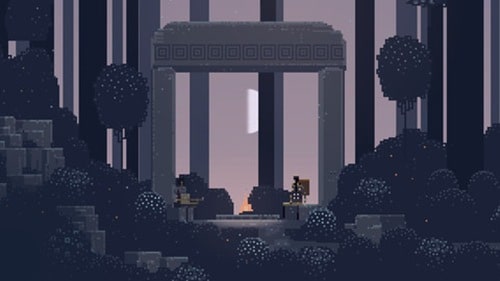 Sword & Sworcery EP is another cool action adventure with an emphasis on audiovisual style. Traverse a mythic little realm, use a sword to do battle & evoke sworcery to solve mystical musical mysteries.
Price: $3.99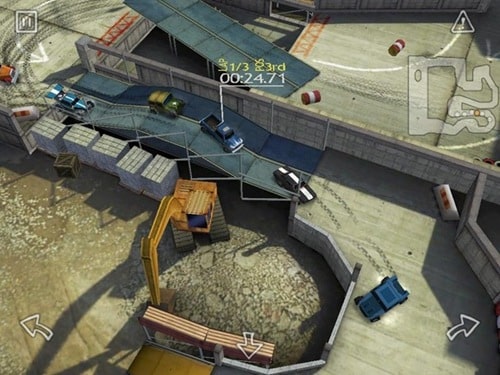 Reckless Racing blends the finest top-down racer style with HD-quality graphics that are so stunning. In the game skid, slip, and slide through down-and-dirty racetracks with precision iPad controls, and challenge friends in online multiplayer. Hold on tight and get ready to go.
Price: $4.99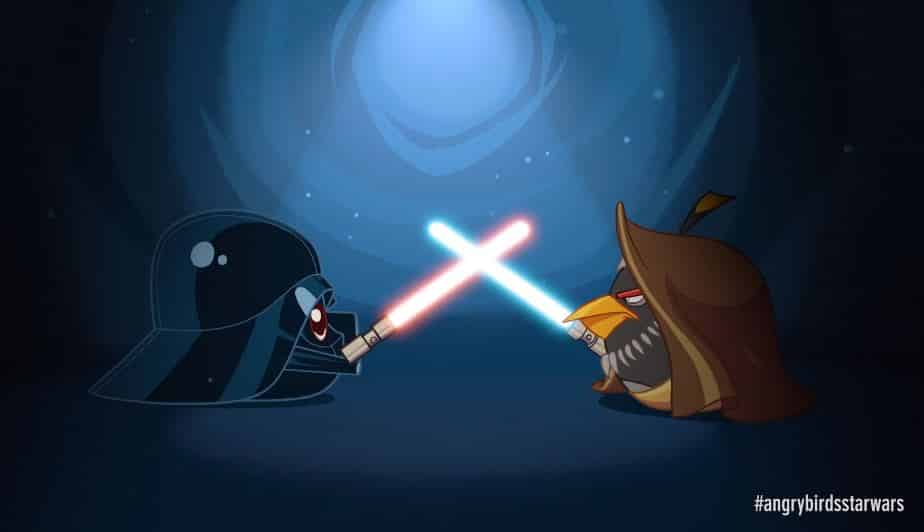 The epic follow-up to the #1 smash hit game which is based on the Star Wars movie prequels, use the Force for good against the greedy Pork Federation or choose a much darker path. That's right; for the first time ever you can "Join the Pork Side" and play as the fearsome Darth Maul, Emperor Palpatine and many other favorites.
Price: $0.99
So these 35 best games for iPad 3 which you might love to play. I'm not saying this is the best list, it's just an opinion piece by me which give an idea about some of the games. We all know that everyone has its own taste and if you feel I forget to add any good name feel free to share with us.
(Visited 811 times, 1 visits today)