Digital and social media marketing have been around for quite some time now and are considered a real profession. As brands pay close attention to increasing their online presence and visibility, search engine optimisation plays a vital role in doing the same.
The online business is thriving, so a career in SEO will help you become an expert in attracting potential buyers to the website and boosting sales.
Many professional agencies offer SEO services, and it is one of the most in-demand career options for marketing enthusiasts. So, learn SEO for free with the help of online resources.
Now more than ever is the best time to learn SEO because most online searches start with an online query. With access to 5G internet and a smartphone, every individual uses Google to search for anything. That is why every brand and business is jumping on the bandwagon to improve their online user experience.
This guide will help you learn SEO for free, whether you're just starting or want to understand it at a more advanced level.
What is SEO?
Search engine optimisation is the technique experts use to improve a website's ranking on search engines. Strategies used are to enhance the visibility and presence of your brand organically. The process of climbing the search engine requires persistent time and effort. So, the goal of an SEO expert is to build an authoritative website with relevant content that boosts traffic and increases sales.
Understanding how SEO works
If you want to know how to learn SEO for free, then there are a few factors you need to work on:
Generating keywords that have the potential to rank.
High-quality and engaging content strategy.
Creating a mobile-friendly site.
Reducing the webpage load time on smartphones and tablets minimizes bounce rate.
Optimize images and ALT tags.
Keeping a website's design simple and uncluttered can improve the user experience for visitors.
Pay attention to technical SEO
Let's start by understanding how the top ten search engine results are generated. When an individual inputs a particular keyword or raises a search query, Google runs through the index and delivers results immediately relevant to the query.
To rank and optimize the website, search engines use crawlers. They are like spiders and bots that crawl authoritative backlinks through the entire web directory. So, every time new content is added, the crawlers look for relevant websites, improving the site's visibility.
You must first be familiar with SEO's process to get any measurable result from search engine optimisation. However, the efforts of an SEO expert today will bear fruit several months from now. Watch the video below for the best SEO crash course available online.
SEO Tutorial For Beginners | Learn SEO Step By Step | SEO Tutorial | Advanced SEO 2020 | Simplilearn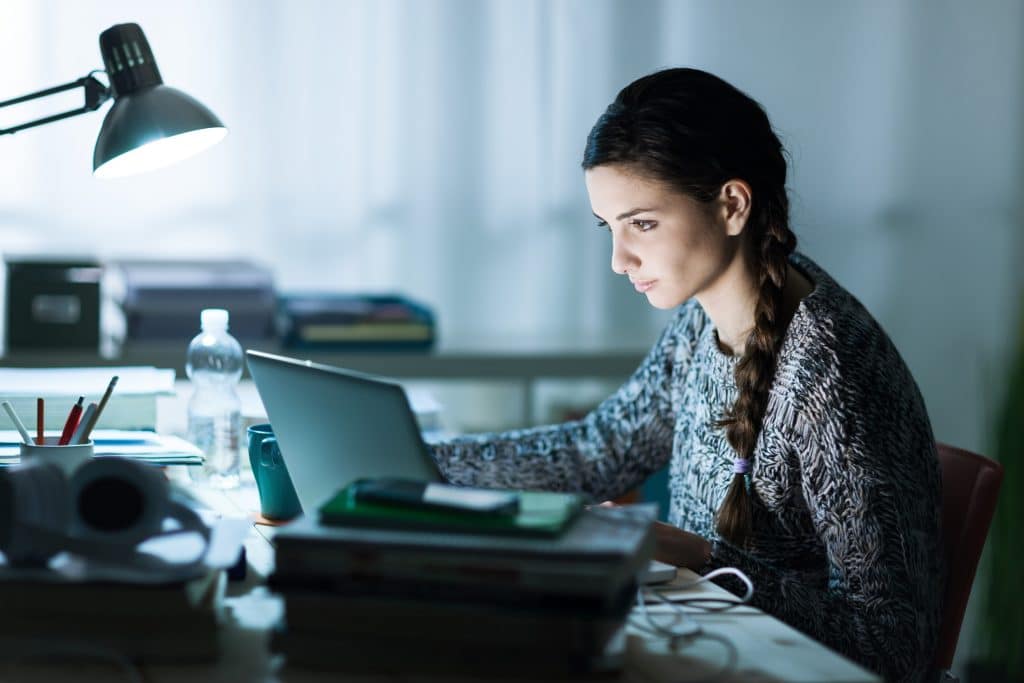 How to build a career in SEO?
Follow this path to learn SEO for free:
1. Learn SEO Fundamentals first
Understanding the fundamentals is the first step in building an SEO career from scratch. SEO is more than just keywords. It is equally vital for the website to be secure for you and the visitor. You must have secure HTTPS encryption and a content management system in sync with your goals to achieve higher rankings.
If Google does not crawl, index, or rank your site, your hard work will not matter. So, it is essential to understand the basics first.
Once you master the fundamentals, the second most crucial thing to concentrate on is the guidelines set by Google. Therefore, you must understand and be thorough with the Google Webmaster Guidelines so that if you make any changes to the site, you are in line with the quality standards and rules set by Google.
3. Be familiar with SEO tools
Being a beginner, this one is essential. Google Search Console and Google Analytics are the most commonly used tools that help professionals in their content strategy. But, it is also vital to learn other tools like Yoast SEO or SEMRUSH to help in keyword research, competitor analysis, link building, etc.
4. Online SEO training
You can use free online resources to learn more about SEO fundamentals or advanced techniques. You can also enroll in a certification course, allowing you to learn at your own pace. In addition, some of the best SEO courses will provide real-life examples in case studies to help you survive the tough competition on the web and shine through.
5. Practice on your own
You must try different things on the site while taking advantage of an online SEO course to learn the ropes. Experimenting will give you the confidence to help your website rank. Thus, even without formal training in SEO, practice is one of the best ways to build a career in the field.
Start with keyword research, building links, and improving the user experience, which will help you get more organic traffic and customers. All these efforts will prove to the company that you are bringing in actual results and generating ROI for the company.
The demand for SEO Professionals
The company will expect you to produce results after acquiring all the necessary knowledge and expertise to boost website rankings using Google Analytics and SEO tools. When SEO experts prove their merit against stiff competition and maintain higher rankings and organic web traffic, the demand for qualified SEO professionals increases.
Glassdoor estimates that a successful SEO consultant in India can earn a monthly salary of Rs. 29,546 by helping clients create highly optimized websites and content campaigns.
Also, SEO professionals can earn much more with experience in the field due to the number of job responsibilities they take on. In addition, a website builds credibility and attracts new customers due to the SEO team's efforts. So they can fit into several job profiles in digital marketing, like SEO analyst, SEO social media manager, etc., to increase exposure on social media platforms and scale the business. Do not get duped by fake reviews and condescending comments about 'Is Simplilearn certificate valid?' Read reviews from real customers who have positively transformed their professional lives by earning a Simplilearn certification.
Conclusion
SEO is an integral part of digital marketing strategies today, and it offers tremendous growth and opportunity for SEO professionals. To learn SEO for free and to build a career in SEO, these significant steps can be taken to start from scratch.
(Visited 57 times, 1 visits today)