Managing a huge number of people in an association can be challenging. There are always things to be done. For example, invoices to be written, emails to be sent, and messages to be communicated. Thus, you need a system that works for you. It needs to help you collect and organize members' information and generally run the association.
One such system is AMS. It helps you eliminate a need for several multiple software programs, like Mailchimp, Eventbrite, and Excel.
Let's find out more about it.
What is AMS?
AMS is an association management system. It's a technology system that enables you to manage your organization's membership in one integrated system. This software package offers trade and professional associations with the important features to help them run their organizations.
There is no going back and forth like in manual systems as things are simplified. Each association member benefits from using the different features. The association management online feature doesn't know boundaries. It allows members across the world to virtually meet and discuss real issues.
Different types of AMS exist in the market; some are free, while others cost money.
The following are some of the tips for choosing one.
Consider your needs – what do you want to do with this new software?
Check the design – consider aspects like aesthetics and a good user experience. You can view some association management software reviews to get how the system operates.
Have a budget – go for an AMS that you can afford.
Take advantage of free trials – Most software gives 30 day free trials. Hence this would give you a great time to check how this system operates.
The following are some of the features of AMS:
Membership database
Integrated website
Event registration
Directories
Reporting
Online transaction processing
Accounting importing
Member engagement community
Individual and organizational memberships
Difference Between Association Management Software and Membership Management Software
There's a slight difference between Association Management Systems and Membership Management Software.
The membership management software focuses on people with the same interest, like biking, yoga, and golf. It's designed to assist you to connect with your members. You can store all information you've collected on any member who was ever part of your association.
The association management system offers different essential features. Often, it attracts people by providing professional services like education, networking, resources, and consulting.
Benefits of AMS
Excellent in Automating Communication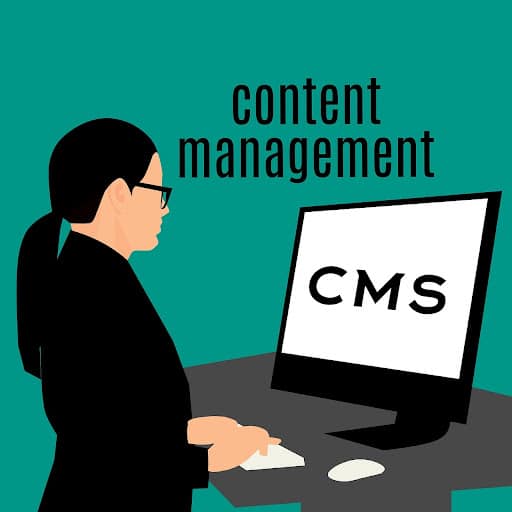 Communication is essential in any organization. AMS enables an automated communication system. It could be anything from event registration openings, upcoming payments, and other related information.
It's vital to stay in contact with your members as it helps strengthen your relationships. AMS enables you to communicate quickly with their inbuilt communication tools.
Through the email marketing features, you can pass a message to your members regularly.  You can also send personalized emails to a targeted group depending on their specialization. Strategic email campaigns are also easily done with AMS.
Some AMS also give an option of setting up an online community. They come up with a mobile app, thus great for member engagement.
You can evaluate the emails with the highest open rates and check the frequency with analysis and reporting features. You can also check what works when it comes to meeting your goals.
Easy to Evaluate Your Performance
AMS contains reporting features that enable you to analyze data on different areas across the system. It has all software data and activities in one setting. Thus you easily review your past actions, check on what you need to improve and areas where you've performed well.
Through the system, you can:
Review elements
monitor membership drives
Review email marketing campaigns
check different membership options
You can therefore customize reports or auto-generate reports depending on the information you want. Without such a feature, you are likely to do the reports manually, which might take lots of time.
Allows Financial Management
When you have a membership organization, there are lots of financial transactions going on. The process can get complicated if you don't have a system that operates.
The financial management system enables you to handle billing and payment and process payments for events and conferences. You can write invoices for different areas, like sending receipts, issuing reminders, accounting for expenditure and income. It's much easier than working with spreadsheets.
It makes it much easier for members to automate membership billing. They can use the membership billing process to make online payments and write invoices and receipts.
Using this process enables you to save time and reduce errors that come with manual transaction management.
Easy Content Management
The association management system contains the content libraries feature. This allows you to upload content and share it among your members. It's an excellent way to add value to members. You can share your values, goals, and ideas. The members can share information about your group with non-members.
It also contains. a built-in content management system (CMS). Thus, it's easy to create a segment where members can find and share essential documents. The documents may range from flyers, images, and logos. 
The content libraries enable you to share insightful information like white papers, articles, or industry research. The information may act as a selling point to help in attracting new members to your association.
Manage Contact Database
The contact database is essential when it comes to managing your member's contact. You can create records about your members and their relationship with you then record it.
The member management database contains data about your members, like their names and contact details. You can also include their membership level, when they joined the group, and their renewable date.
Usually, the database acts as a data source. Thus, it makes it easier to collect and edit data in a single place. You can therefore run a report or send a marketing email depending on the membership type. You won't have to make any changes.
Wrap up
Association management software is a great tool that enables you to manage your organization smoothly. With all the features it offers, you can automate communication, create invoices, plan events and manage your contact database.
Lastly, you don't have to juggle between different tools to get things done. The integrated system allows you to save time.
(Visited 100 times, 1 visits today)