Make the most out of your camera by using the right lens. This unlocks its full potential, depending on the type of photos you are shooting. No idea which Camera lenses are best to purchase? This article lists the top brands and models that should be on your list. It will surely give you an idea of best sports photography lenses.
If a brand-new lens is too expensive for you, no need to worry. You can rent high-quality lenses from companies like BorrowLenses. Whether you are an amateur or a pro, they have lenses suitable for your needs.
Sony SEL28F20 FE 28mm f/2-22 Standard Prime Lens for Mirrorless Cameras 
One of the best mirrorless camera lenses to buy this 2019, is costly but the price can be justified by its features and performance. This makes a good choice if you are looking for a good bokeh effect in your shots, which is possible with its 9-blade circular aperture. It is also sharp and fast, making it one of the favorites for wide-angle lenses. The design is dust and moisture-resistant, making it great for outdoor photography. Best of all, the lens is lightweight and compact, so it will never be a burden for you. 
Canon EF 17-40 f/4L USM Ultra-Wide Zoom Lens
Made for Canon DSLR cameras, this is another option that many may instantly ignore because of its price. If you cannot buy it brand-new because of its price, consider camera lens rental as an alternative. This way, you can take advantage of the features and performance of the lens without spending a fortune. This lens is specifically a great choice for those who are into wedding and nature photography. It is weather-resistant so you can use it even when you are outdoors.
Nikon AF-S FX Nikkor 24-70mm f/2.8E ED Vibration Reduction Zoom Lens
Ranked by PC Mag as one of the best Nikon lenses in 2019, a lot of you may instantly dismiss the idea of buying this product because of its steep price. It is for the pros who do not mind spending a fortune for a high-quality camera lens. It has innovative technology for the reduction of vibration. Even in low-light conditions, you can be confident that your shots will be impressive. The non-stick glass is also a good thing, which makes the lens easy to clean.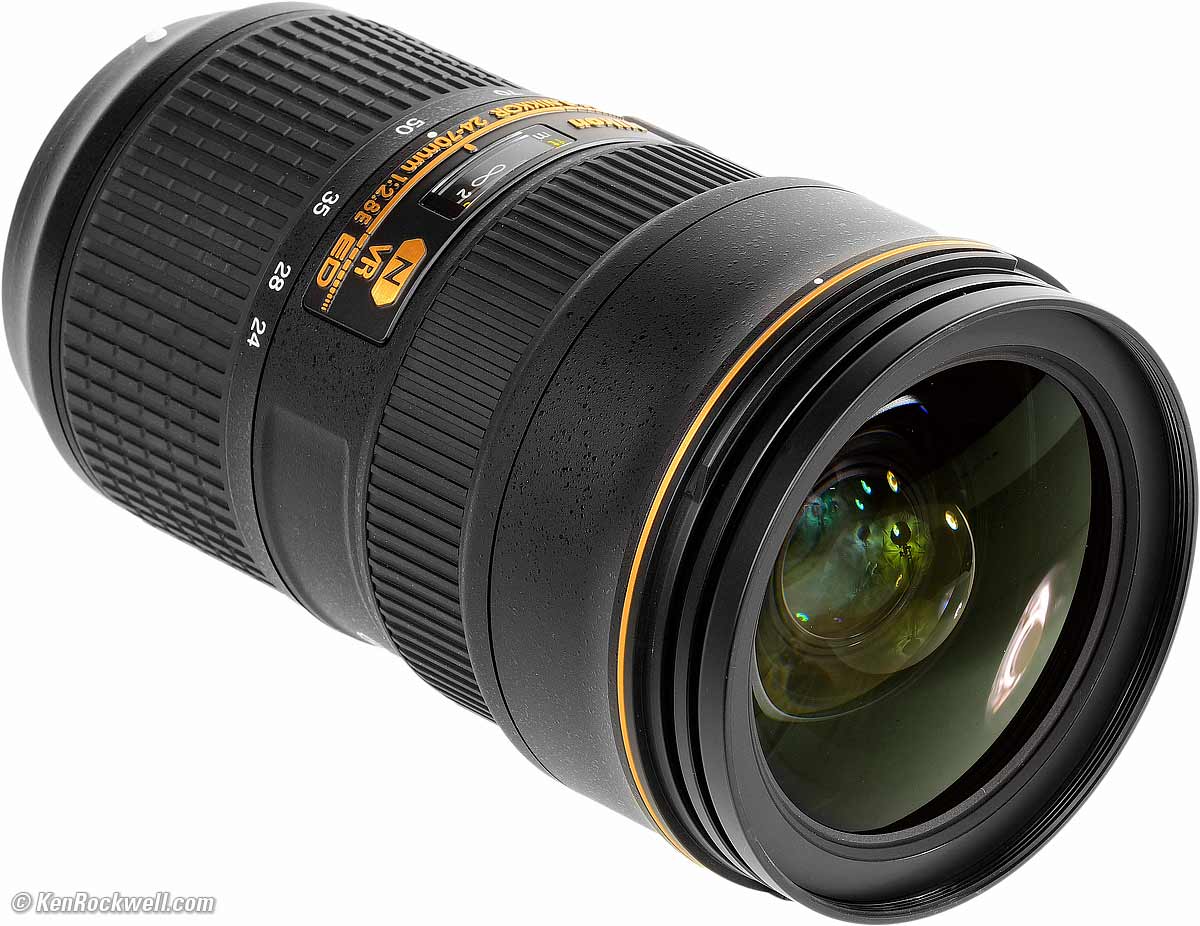 Tamron Auto Focus 70-300mm f/4.0-5.6 Di LD Macro Zoom Lens
If you are looking for an affordable camera lens to buy, this will make a great option. It offers value for money with its exceptional features despite being economical. It has a rotation-type zoom, making it easy to see your subjects closely. The low dispersion glass is also impressive, especially in the reduction of chromatic aberration. This helps in making sure that the image remains sharp regardless of the external conditions.
Choosing a camera lens is not an easy task. With a long list of possibilities, it is easy to be overwhelmed. To make the right decision, consider our suggestions above. For sure, they will take your photography skills to the next level.
(Visited 192 times, 1 visits today)