As 2016 is close to an end, festivities are underway and everyone is eagerly waiting for a fresh beginning to a new year. For TV junkies, 2016 was a mixed bag with an assortment of great and mediocre content- we had superlative stuff like the sixth season of Game of Thrones, Jonathan Nolan's scifi thriller Westworld and Netflix's surprise hit Stranger Things, to name a few.  There were several disappointments too, like The Walking Dead, Wayward Pines and the new X-Files, all of which showed great promise but were instead varying degrees of awful. 2017 beckons, and an entire range of new and exciting TV shows loom ahead. We have shortlisted the 16 most highly anticipated TV shows of 2017:
16. Midnight, Texas
https://www.youtube.com/watch?v=0nAuAAnCN_4
Based on Charlaine Harris' (famous for The Southern Vampire Mysteries, adapted into True Blood) book series of the same name, and directed by Niels Arden Oplev (Mr. Robot),  Midnight, Texas revolves around a bunch of vampires, witches and other supernatural beings who stave off different threats on a daily basis while learning to bond together. The trailer promises a rollercoaster of a ride for all horror fans who dig vampire action and Harris' writings. The show is scheduled to be broadcast on NBC around April-end, 2017.
15. Big Hero Six
Big Hero Six, the Academy award winning animated movie finally has been confirmed for its own TV series! The show will be loosely inspired by the comics published by Marvel comics, and will be set in the world after the events of the 2014 film. Most original voice actors for the characters in the movie would reprise their role for this 2D animation series, which is expected to premier on Disney XD in 2017 (date not confirmed).
14. Powerless
We all agree that there has been an overdose of superhero movies and TV shows, with new stuff being commissioned every other quarter. NBC's Powerless, a sitcom set in the DC universe, promises to inject a fresh breath of air in the superhero world.
The premise deals around an insurance company, which must figure out how to deal with all the collateral damage caused in the destruction by clashes between superheroes and supervillains. Vanessa Hudgens plays the lead character of Emily Locke in Powerless, which is set to premier in February 2017.
13. Time after Time
https://www.youtube.com/watch?v=VN4C4Ar5BLo
Kevin Williamson, known for his work on The Vampire Diaries and the Scream movie series, has remade the 1979 movie Time after Time into a TV series. The show will have a similar plot as the movie- HG Wells pursues Jack the Ripper from Victorian England to modern day New York using his time machine, to set up an intriguing juxtaposition of the past and the future. The show stars Freddie Stroma and Josh Bowman in the lead roles and is scheduled to premier on ABC in 2017.
12. Emerald City
https://www.youtube.com/watch?v=WKeRnyFIHWs
Emerald City is a modern reimagining of the stories that led to 'The Wizard of Oz'. This fantasy show was put on the backburner for quite some time and the new darker, grittier version of the classic fable looks fabulous. All episodes have been directed by Tarsem Singh, better known for his visually stunning movies The Fall and The Cell, and the first episode is expected to be broadcast on NBC in February 2017.
11. Mindhunter
Slated for a Netflix debut in 2017, Mindhunter will be set in 1979, with two FBI agents interviewing serial killers to solve ongoing cases. Sounds very The Silence of The Lambs-eque, right? The series is based on the book Mind Hunter: Inside FBI's Elite Serial Crime Unit. written by Mark Olshaker and John E. Douglas. The pilot will be reportedly directed by David Fincher, who may also direct another episode (maybe the finale) in the series.
10. Star Trek: Discovery
The much-awaited Star Trek series will premier on CBS in May 2017, and will subsequently move to All Access.  The show is set around a decade before the original Star Trek series and will explore an event previously mentioned on the show with the crew of USS Discovery. Nostalgia and fan expectations are high with this one.
9. Better Call Saul Season 3
There's more @BreakingBad_AMC to come in #BetterCallSaul Season 3. pic.twitter.com/irkE9tJ4hF

— Better Call Saul (@BetterCallSaul) December 15, 2016
Better Call Saul, the spin off from Vince Gilligan's critically acclaimed crime saga Breaking Bad, has quickly catapulted to the top with its intense plot- the ongoing feud between the McGill brothers (according to me, Chuck is the most evil villain in the history of TV shows), top notch acting and a spectacular soundtrack. In Season 3, we expect to see the return of Breaking Bad's iconic villain Gus Fring, more details on Mike Ehmentraut and his beef with Hector Salamanca, as well as Jimmy's transformation into Saul Goodman.
8. Iron Fist
Another superhero venture from Marvel, Iron Fist stars Finn Jones (Loras Tyrell for you Game of Thrones fans) as the titular character. The show is expected to be released in March, 2017, and will serve as one of the series to build up The Defenders. The teaser trailer is quite promising and the show may prove that no amount of superhero content is enough for consumers.
7. The Terror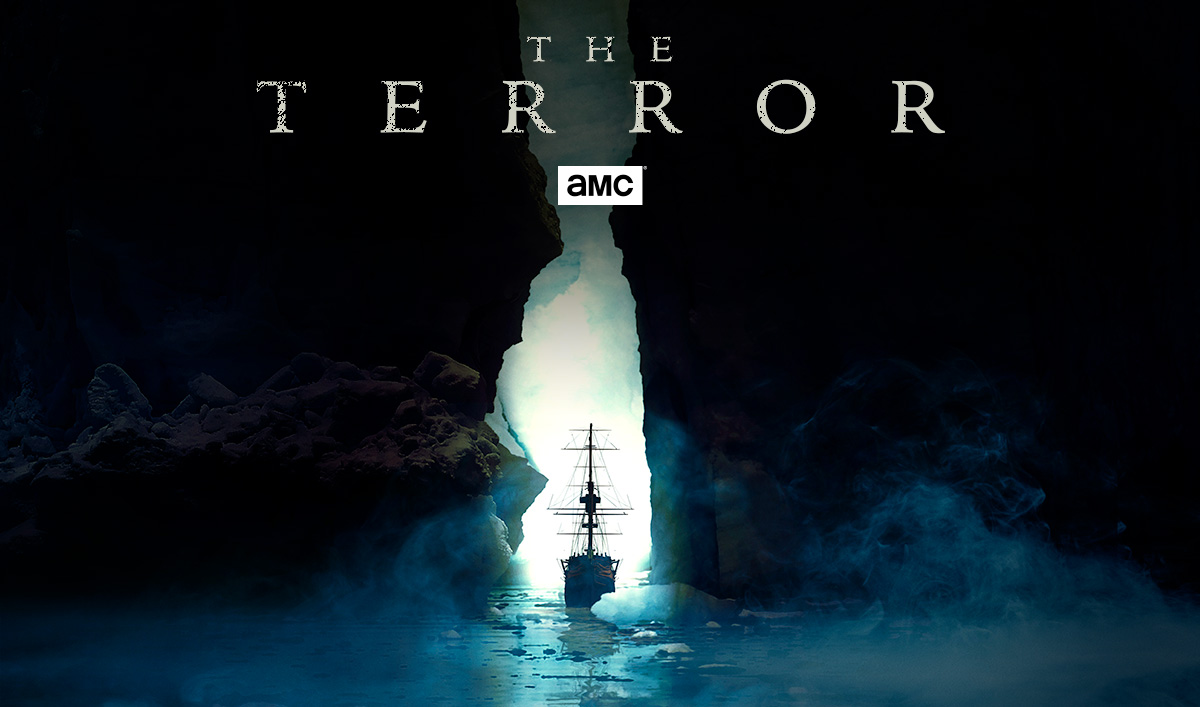 This upcoming horror drama has a chillingly terrifying premise- a crew of a Royal Naval expedition searching for the Arctic's treacherous Northwest Passage comes upon a monstrous predator. Based on Dan Simmon's novel of the same name, this anthology show will be broadcast on AMC in 2017.
6. Stranger Things Season 2
This is a personal favorite and I simply cannot wait to watch the second season of this frickin' fantastic show. Will Eleven be back? What is the deal with Will Byers? Will the kids find the secrets of the Upside Down? What new antagonist will we encounter next? Combining elements of scifi and horror, and paying homage to 1980s pop culture and the works of legends such as Steven Spielberg, John Carpenter and Stephen King, Stranger Things has become one of the most awaited shows of 2017. That soundtrack. Pure gold.
5. Inhumans
"Marvel's @TheInhumans" comes to @ABCNetwork in Fall 2017! See the first two episodes Summer 2017 in #IMAX. https://t.co/Ts7blkTOJo pic.twitter.com/HVlnbFCkYd

— Marvel Entertainment (@Marvel) November 15, 2016
Fans reacted with disbelief when Marvel announced that the Inhumans TV show would debut in IMAX theatres in 2017. This new series revolves around an isolated community of superhumans who fight to protect themselves. Marvel is slowly and surely introducing new characters and exploring different arcs into one gargantuan superhero universe. We are not complaining.
4. American Gods
American Gods is based on the novel of the same name by Neil Gaiman and will air on Starz in 2017. The story is set around the clash of the old gods and the new, with the former being gods of the Norse mythology and the newer ones representing the modern facets of life- Media, Technology et al.
3. The Defenders
https://www.youtube.com/watch?v=wBZtM8q2Z1g
The Defenders brings the holy grail of Marvel heroes together- Daredevil, Iron Fist, Jessica Jones and Luke Cage. With each superhero character having his/her own series of extremely well-received TV shows, The Defenders ranks high on our list of anticipated TV shows. Let's admit it- the TV shows have more nuanced and well-written characters than we have seen in the Marvel movies.
2. Game of Thrones Season 7
The moment Ramin Djawadi's spectacular soundtrack starts playing on the screen, we literally get goosebumps in anticipation of the pure dose of awesomeness that will be served by the next episode of Game of Thrones. With a staggeringly fanatic fanbase worldwide and some of the most incredible episodes churned out in season 6, we are absolutely stoked by what the show could offer in season 7. Dragons vs White Walkers looks likely, which we are sure would turn out to be a glorious sight to behold.
1. Twin Peaks Revival
When David Lynch and Mark Frost announced that Twin Peaks would be revived in 2016 (and then shifted to 2017), we all lost our collective shit. After 25 years, one of the best mystery-horror shows ever made will be back, with all its idiosyncrasies intact. Season 2 of the original series left us with more questions than ever and an unsatisfactory movie did not help things either. David Lynch's surreal vision and haunting imagery of a delightful town, the shocking murder of Laura Palmer, and the Black Lodge will forever intrigue us. The sooner 2017 comes, the better!
(Visited 709 times, 1 visits today)