The demand for private tutoring has increased exponentially over the years. Whether it is due to challenging academic curriculums, or competitive parenting, a rising number of students are approaching private tutors to excel in exams and get into the best universities.
In fact, according to the current rate, the private tutoring industry is expected to grow to 1.9 million US dollars by 2027. This is certainly good news for tutors out there to find more opportunities.
If you are looking for legitimate websites to pursue your tutoring career, here are some platforms that are currently welcoming tutors on board. Before you proceed, make sure you have the following ready in order to expedite the process of signing up:
Valid id card
Copy of certifications/ college trannscript
Any previous student testimonials if you have any
These can help you bolster your application and tutor profile. On that note, let's take a look at your best options.
1. Chegg
Launched in 2000, Chegg has quickly become one of the go-to academic platforms among students across the world. Not only does it facilitate online learning, but it also provides employment opportunities for many people. Being an established platform, Chegg offers security for your work, flexibility in hours, and gain exposure to knowledge from all over the world.
In order to become a tutor on Chegg, you will have to provide verification and proof of your qualifications. Depending on your subject, you might also have to provide additional documents. 
2. Grademiners
Grademines is a reputable and trusted academic writing service for students of all levels. The platform caters to the various writing needs of students, ranging from essays, term papers, and extensive research papers. Most often, students are looking for guidance to complete these writing assignments.
If you are a tutor with a knack for writing, then you might want to consider Grademiners to join as an essay writer on your preferred subject. You will be working with students directly, helping with literature review, collection of data, and helping them create an essay that deserves an A grade. That said, Grademiners has a strict hiring policy, so you will want to get your credentials ready while applying.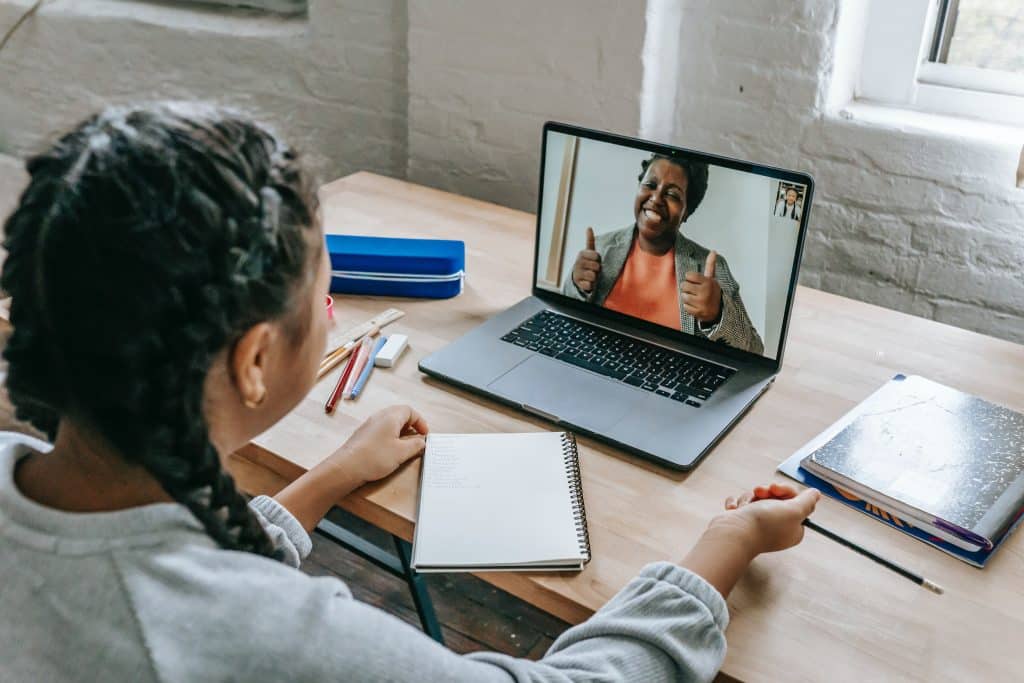 3. Tutor.com
Tutor.com is a service provided by the Princeton Review that connects students to qualified teachers. The platform is always looking for talented and dedicated online tutors to join their team. The site was established in 1998 and quickly became a leader in online education.
The platform can give you access to hundreds of students and resources from partnered institutions. Tutor.com also offers a flexible approach, allowing you to change your availability as you need. You can take on lessons on-demand or choose to provide pre-confirmed lessons. If you are interested in joining this platform, they have a very comprehensive application process that will also require you to complete various levels and an interview.
4. Superprof
Superprof is yet another platform that allows you to advertise your tutoring skills to thousands of students. Primarily based in the UK, Superprof has grown into a worldwide community of over 15 million tutors, teaching 1000+ subjects.
The biggest advantage of choosing Superprof is that you will be able to set your own terms. You can decide the rates, availability, as well as your teaching methodology. Moreover, there is no need for you to go through verifications before you can actually start teaching via the website. Creating the ad is also totally free on the website.
5. MyPrivateTutor
MyPrivateTutor is an establishment that provides tutoring services for students in India. You can choose to provide in-person teaching or online classes, depending on your preferences. Similar to Superprof, MyPrivateTutor also gives you complete flexibility over your profile.
Students will be posting requests for tutors, and you only need to apply to positions you want. You will also be at liberty to set your own rates, timings and add testimonials from students to spruce up your profile.
6. Club Z
This tuition matching service primarily caters to students from the US. As a tutor, you can help students achieve better results in your preferred subject or assist them with test prep for the likes of SAT, ACT, GRE, PSAT, and more. The only condition prerequisite is that you should be based in the country to sign up as a tutor.
You will be able to offer a trial session with the student before they book the appointment, and if they are not happy, Club Z will refund the first hour. The platform has several models that start at around $250 for four hours of lessons.
7. SpecialEdTutoring.com
As you might be able to gather from the name, SpecialEdTutoring.com is a service with a focus on offering tutoring services in Special Education. They are always welcoming dedicated teachers who will put the prioritize the needs of students.
However, only those with a Bachelors's degree in Special Education will be eligible to become a tutor on this site. Additionally, the platform will also conduct background checks for the safety of the students. If you are to become a tutor, the services also offer advancement opportunities, on-board training, as well a flexible schedule as long as you can commit to a school year.
8. Varsity Tutors
Varsity Tutors is a full-fledged tutoring service that offers classes for a wide spectrum of subjects and specializations. The platform advertises that it provides small group lessons and 1-on-1 private tutoring for students across all academic levels.
It also offers tons of additional resources such as assessment tools, tests, flashcards, and materials for students as well as teachers. You can easily apply for a tutoring job directly through the Varsity Tutors website. You will be working as an independent contractor with the flexibility to set your teaching methods.
9. Tutor Me
Tutor Me is another service that offers 1-on-1 help for students through online lessons. According to the platform, a student will be able to find a suitable tutor within 30 seconds of their request and receive on-demand tutoring on any subject.
The platform is currently looking for experienced teachers and students who cab prove mastery in their respective fields. Tutor Me offers $16 an hour, and the amount will be paid every week to you. As tutors, this gives you access to flexible hours and tutoring jobs without the need to commute.
10. Transtutors
Transtutors is one of the handfuls of platforms that has an elaborate loyalty program set up for its tutors. As a teaching expert, you can earn up to $2000 per month on this platform. Moreover, if you are able to achieve pre-set targets, you will also be able to receive bonuses.
In terms of the subjects offered, Transtutors currently works with teachers with expertise in nearly 100 subjects. This includes economics, management, accounting, statistics, engineering, and more.
If you are a tutor, 2021 is one of the best times to initiate a career. More and more students are reaching out for academic assistance, and in the current scenario, you will also be able to provide online classes and help students without even having to leave the comfort of your home. Check out these platforms listed here to see which one is most fitting for your tutoring goals.
(Visited 146 times, 1 visits today)