In the business world, almost every day, you attend meetings, conferences, and training. There never goes a day without a business presentation. Each day gives you a presentation opportunity. But, when you present facts and information, it has to be unique.
Business presentations have to be both catch and informational. You don't want to attend different meetings with the same dull presentation, right?
You have to make an engaging presentation to grab the attention of your audience. That's why you use software designs to create an informative and shareable presentation. But, there are multiple software available – the number might be too overwhelming.
If you want to have an outstanding business presentation, you will need this guide.
Let's start.
How to Choose the Best Software to Design Business Presentations?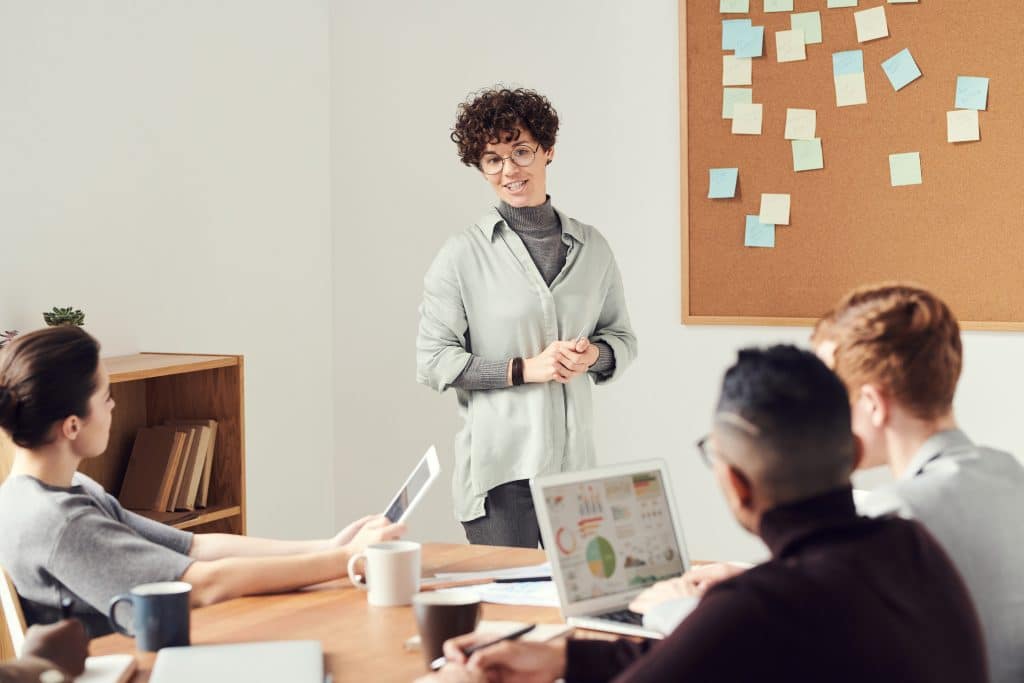 Before we proceed, choosing the best software to use to design an appealing business presentation has a lot to consider. You have to make a comparison among them to know which of them you prefer most. Thus, ask yourself these questions:
Is the software easy to use?
Can I create presentations on any devices?
How accessible is the finished presentation? Can I view it offline or share it online?
Does the monthly subscription for the software fit your budget?
Is the software geared for business presentations?
Does it have a built-in extensive and varied graphic asset library?
Can I add audio, embed content, or visual media to my presentation?
Does it have a lot of slide templates or slide themes to choose from?
Can I create a business account or team account to collaborate with my colleagues easily?
Keep these questions in mind to help you make a well-informed decision.
4 Best Software to Create Appealing Business Presentations
Among these best software is a suitable one for you. Some of the software is free to use, while others have subscription options for more slide templates.
But, subscription fees and limited slide template options will not stop your creativity. You can always download free powerpoint templates instead of buying a subscription. There are tons of these free templates online, you just have to look hard enough. You can then tweak the details to fit your needs.
Microsoft Powerpoint
"The list would not be complete without Microsoft Powerpoint"– and that's a fact.
Although there are several advanced presentation software today, nothing beats PowerPoint. The software is close to our hearts because of its availability and familiarity. Most of us know how to use PowerPoint because of its traditional interface. Although first-timers might still need to learn about it, its ease of use will make it easier for them.
Best for: Anyone who uses a Windows computer or device. PowerPoint is a good fit for anyone – student, educator, or business people. If you want to create traditional and straightforward presentations, then it is for you.
Template Library: You can play around with different variations of PowerPoint slides. The free PowerPoint slides are customizable. You can easily mix and match them with your presentation.
Monthly Subscription: Microsoft PowerPoint is a part of Microsoft 365. If you buy the program, the plan will start from $5 to $20 per month. But, you can download the software for free online on any device.
Since Microsoft PowerPoint has desktop and cloud versions, it is possible to share your presentation. You can invite specific people to edit your business presentation. But, if your presentation includes confidential data that should not be altered, you can protect it. You can mark your presentations as a read-only file.
Keynote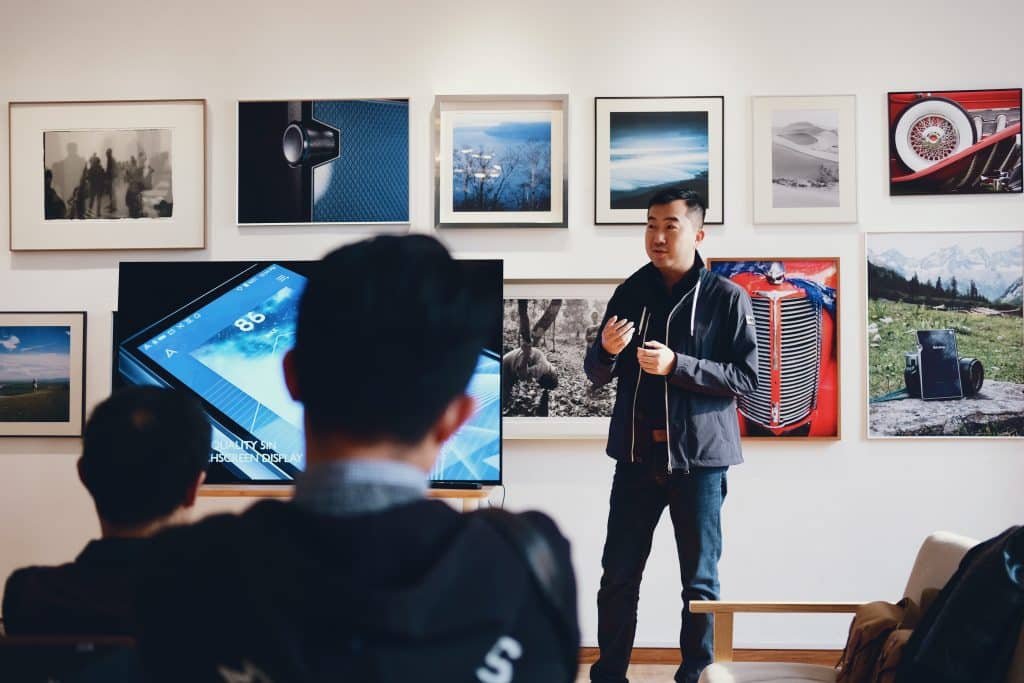 "If Windows has Microsoft PowerPoint, Apple has Keynote."
Keynote is the default Apple presentation software. If you have an Apple ID, you can create presentations with Keynote. The software is relatively easy to use; if you have a background with PowerPoint, there's no problem!
Best For: Educators, students, businesses that need practical presentation software.
Template Library: Although the templates are free, they are only limited in number. You can look for free templates outside of Keynote and upload them to the program.
Monthly Subscription: You only need an Apple ID to use Keynote. It's free to download. Thus, whether you are using an Apple phone or iPad, you can create Keynote presentations.
You can collaborate easily by sending specific people a link or email. Don't forget to set the permission settings!
Google Slides
"Accessible to almost everyone."
Well, we can't assume that everyone has a Google account. But, everyone who does can create a presentation via Google Slides. The interface is pretty similar to Microsoft PowerPoint. If you are in business and you want more storage and management features, use GSuite.
Best For: Anyone who wants accessible and fast presentation software. Whether you are an educator, student, or business professional– it's for you.
Template Library: You can start your business presentations from scratch. However, its free templates are limited, and there's not much to choose from.
Monthly Subscription: Google Slide is free to use. Anyone who has a Google account can access it. Moreover, there's no limit to its features. It's available to every user. But, if you plan to use GSuite, the business account monthly subscription starts at $6 up to $18.
You can easily share the finished presentation with Google Slides via email or link.
Prezi
"An excellent alternative to the conventional presentation format."
Prezi has a creative interface that makes it unique from other software presentations. Instead of the slide-by-slide presentation format, it gives a non-sequential flow of animated bubbles. Although it is complicated to use, it's an excellent choice for those who want to create a magical presentation.
Best For: Although Prezi is used mainly by students and educators. Business people who need a different style for their presentation can use Prezi.
Template Library: You can either start from scratch or choose your preferred template. There are several free themes in the library.
Monthly Subscription: If you are fine with Prezi's capabilities and free slide templates, then go for a free subscription. But, if you want to explore and create an outstanding presentation, avail of a paid plan. It starts at $3 per month and goes up to $60 per month.
Although you can collaborate with your team, you can only create presentations on a computer. The finished product is shareable throughout several social media platforms.
Final Thoughts
It's no surprise that these are the best presentation software. The mentioned software is pretty helpful for business presentations. Fortunately, most of them have free versions. You can free yourself from additional costs.
(Visited 105 times, 1 visits today)