Cybersecurity has become a crucial part of businesses and organizations in the wake of rising cyber threats and heavy reliance on data and the internet. The frequency and intensity of cyber attacks, such as ransomware, malware, phishing attacks, etc., have escalated significantly. In the United States, business losses in terms of cyber crimes accounted for more than $6.9 billion in 2021, according to Forbes. What makes this situation more alarming is only 43% of businesses are ready to tackle cyber threats in the future.
The need to upgrade cybersecurity in every industry created a vast scope for cybersecurity experts. Every organization requires skilled cybersecurity experts to mitigate security risks from entry-level to advanced positions. Careers in cybersecurity have grown exponentially due to this changing landscape.
How to get started?
To pursue a career in cybersecurity, you must work on your skill set and gain relevant education and certifications with practical experience.
Cybersecurity careers require a lot of skills. In order to launch your career in the fastest-growing cybersecurity industry you need to develop the following skills:
Know how of hardware configuration, and security protocols
Strong analytical and critical thinking skills
Strong communication, reporting, and presentation skills
Risk management
Understanding of cryptography
Strong grip on computer languages, preferably C, C++, Java, Python
Awareness of criminal investigation and cyber laws
You can kickstart your career by obtaining a degree in information technology and computer science as a starter. However, mid-level and advanced positions in cybersecurity require at least an MS cybersecurity degree to excel in this field. In addition, it prepares you to enter the cybersecurity industry with polished skills in cybersecurity governance, risk management, policy planning, etc.
Cybersecurity certifications boost growth potential in the industry by giving in-depth knowledge of trends and practical implications. Some notable certifications include Certified Information Systems Security Professional (CISSP), Certified Information Systems Auditor (CISA), and Certified Information Security Manager (CISM). After honing your skills and gaining the required education and experience, you can work at any career level in the cybersecurity field.
10 cybersecurity careers that you can consider
Chief Information Security Officer
A Chief Information Security Officer (CISO) is a senior-level professional responsible for the entire organization's cybersecurity. This leadership role requires experience in supervisory positions with a strong skill set. As a CISO, you can develop, implement, and maintain information security protocols and risk management initiatives. Moreover, interaction with other key stakeholders and briefing them about the company's security are also included in the duties of this role.
Information Security Analyst
Information Security analysts' duties revolve around protecting information and related systems from security breaches. Therefore, they are primarily responsible for safeguarding the data from cyber criminals and other external threats. In this regard, they apply various cyber security techniques and adopt best practices such as firewall installation to keep cyber threats at bay.
GRC Specialist
Governance, risk, and compliance (GRC) specialists establish and evaluate policies, frameworks, and guidelines for cybersecurity within an organization. This senior-level position requires in-depth knowledge of state, federal, and international laws and regulations applicable to a particular industry in terms of security. In addition, these professionals rely on data science, ML, and other threat intelligence techniques to predict possible threats by processing and analyzing data.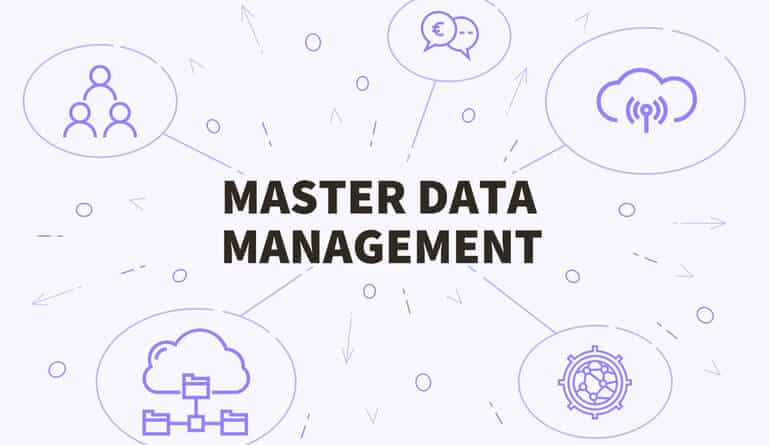 Database Administrator
A database administrator works particularly on database management and monitoring. These professionals ensure the security of the data in addition to designing, maintaining, and upgrading the database. Database Administrators possess a firm grip on programming languages, IT infrastructure, and databases. So they are the leading performers behind the seamless functioning of databases across the organization.
Digital Forensic Examiner
Like a typical forensic expert, a digital forensic investigator is responsible for investigating the digital crime scene. They discover the cyber attack strategy by retrieving information from computing devices and gathering evidence for legal matters. Their duties include collecting, analyzing, and protecting digital evidence, retrieving data from damaged and lost devices or hard drives, and documenting the evidence. Moreover, they also assist law enforcement agencies in criminal investigations and provide testimony during legal proceedings.
Security Architect
A security architect sets the organization's vision for security systems. You are responsible for policy development, programming, and threat research to keep track of threats. Other duties include developing and maintaining security systems and networks, budgets for security expenses, coordinating across IT and other related departments, and upgrading systems to cater to security threats.
Cybersecurity Engineer
A cybersecurity engineer designs the systems for computers and networks to provide data protection against cyber attacks. They might work on security elements like firewalls, instruction detection systems, etc. A cybersecurity engineer designs and develops security protocols, maintains best practices, tests security techniques, recommends system security improvements, and automatically develops programs to detect vulnerabilities.
Cryptography Engineer
Cryptography focuses on data protection for information exchange and communication purposes. Cryptologists or cryptography engineers develop mechanisms and techniques to create algorithms and ciphers for data encryption. They develop new algorithms for cryptography, assess current algorithms for shortages, decrypt coded information, test encryption tools and techniques, and implement them.
Application Security Engineer
An application security engineer creates and implements security applications in a company. These professionals work at the policy level and formulate and implement security policies to control internal and external threats. In addition, they typically review the findings of previous bugs and security attacks and collaborate with relevant stakeholders to develop and plan further security enhancements.
Penetration Tester
A penetration tester identifies the vulnerabilities in the security of the company by attacking the system. It's also called ethical hacking, where you test the security system with the company's permission. As a penetration tester, you are expected to perform the following duties:
Planning and executing penetration tests
Creating scripts for automation of the testing phase
Implementing social engineering techniques (it involves the manipulation of employees to get access to sensitive information and data)
Extending technical support for incident handling
Generating test results reports
Recommending suggestions for improved security measures and decision-makers
Final Thoughts
The surge in cybersecurity threats created a conducive environment for cybersecurity professionals where they can join any industry of their interest and pursue their career aspirations. With an advanced cyber security degree, you should never lack a job because of immense growth potential and lucrative career opportunities. No doubt, this is a time like never before to look into careers in the cybersecurity industry and embark on the journey of success.
(Visited 117 times, 1 visits today)