While downloading a Zune of your any Windows device you got a notification saying "that your device doesn't match the system requirement". Now in that case, you need to compare your system to the minimum requirements.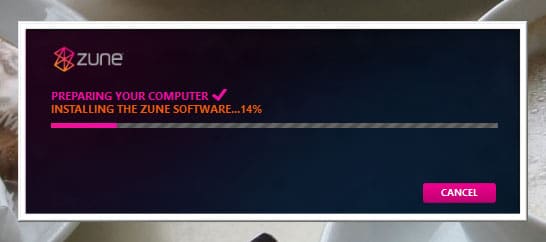 And, below in this article we're going to share with you the Zune Software System Requirement. So that you can compare the requirements. But before, why don't you read a little about Zune Software:
What is Zune Software
Zune is a media management software for Windows XP, Windows Vista, Windows 7, and Windows 8 (including 8.1) that functions as a full media player application with a library, an interface to the Zune Marketplace, and as a media streaming server. The software is used to sync with all devices with Zune functionality, including the Zune 4, 8, 16, 30, 80, 120, Windows Phone 7, and Microsoft Kin. Zune devices work exclusively with the Zune software and Marketplace. The Zune software applies many design principles of Microsoft's Metro design language.
Where you can use Zune Software
Although it can still be downloaded from the Windows Phone website for use with syncing for Windows Phone 7 devices. Devices using Windows Phone 8 now use the Windows Phone App to sync files. Zune software's role as a music and video player and streaming service has been superseded by Xbox Music and Xbox Video
System Requirement and Recommendation for Zune Software
To run the Zune software, you must have Windows XP Service Pack 3 (SP3) or a later version of Windows. You can download SP3 for Windows XP here.
To get the most out of the Zune Music + Video software, your computer should meet the following system specifications:
1 gigahertz (GHz) or faster 32-bit (x86) or 64-bit (x64) processor
1 gigabyte (GB) of RAM for a 32-bit system or 2 GB of RAM for a 64-bit system
Broadband Internet connection
To wirelessly sync your Zune device to your computer, you need to be connected to a Wi-Fi network.
Note: If you can't install the Zune software on your computer, and you're using Windows 7, or Windows Vista, try the solution which is share with you below:
"Error message: "Zune software doesn't support Windows Service Pack 2" page."
To solve this problem, download the Zune software, update your computer's compatibility mode, and then install the Zune software again.
1. On your computer, download the Zune software.
2. On the dialog box at the bottom of your screen, click or tap the downward-pointing arrow next to Save, click or tap Save as, and then save the file to your desktop.
3. From your desktop, right-click or swipe the ZunePackage.exe file.
4. From the drop-down list, click or tap Properties.
5. Click or tap the Compatibility tab.
6. Under Compatibility mode, click or tap to select the Run this program in compatibility mode for check box.
7. Click or tap the downward-pointing arrow, and then select your operating system.
8. Clear the checked box next to Run this program in compatibility mode for.
9. Click or tap Apply, and then OK.
10. Now you can install your Zune software. To start, double-click or swipe the ZunePackage.exe file on your desktop.
11. A series of dialog boxes will appear. Click or tap Run, click or tap Yes, click or tap Accept, and then click or tap and Install.
12. When you see Software Installation Complete in the Zune dialog box, the software is installed.
Credits & Source: Xbox Support and Wikipedia
If you face any difficulty downloading the Zune software on your system, which match above system requirement. The Nerd's Magazine team will love to assist you or contact Master Computer our recommended computer service providers
(Visited 7,355 times, 1 visits today)