Today's article we decided to cover some of the best Online Chatting Sites to Chat with Randon Strangers for free, and if you're looking for some best service, then don't miss to check below online options.
If you are the type who needs to have something to occupy your time all the time, then it is likely that you get easily bored. Then you need to seek something that will help relieve this boredom. We may have something that will help you in this aspect. One of the things that can keep a keen and restless person fully occupied is Random video chat. This will allow you to chat online with stranger or people across the globe. Here we will take you through the best websites to make online chat with strangers for free. This way it will help you pass your time by keeping touch with people of both genders. Let us get started: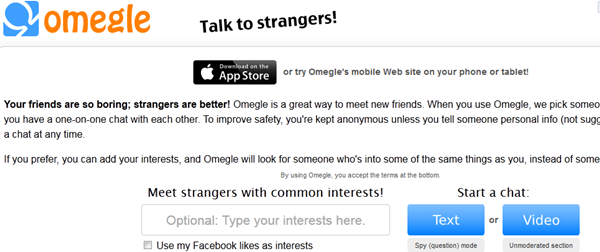 It is very well known video chat service; one of the things that is really good is that you do not need to register or sign up. All you need to do is go to omegle.com, select video chat option and this will automatically connect you to a stranger. With sites like Omegle you need to have a webcam installed on the device that you are using to chat on Omegle. You can switch from one stranger to another easily. You also have an option to pick on the strangers you want to chat with based on shared interest. To do this you must be logged in using your Facebook account – then choose Find strangers with shared interests on the Omegle homepage.
Now let's check out our next random video chat app.

It is quite similar to Omegle in features . You can use this site to chat with many strangers online. But the one way that this site differs in options with Omegle, is that you can chat even when you do not have a webcam on. You also have choices like choosing your geographical region. You can also pick on the gender of the person you would like to chat with.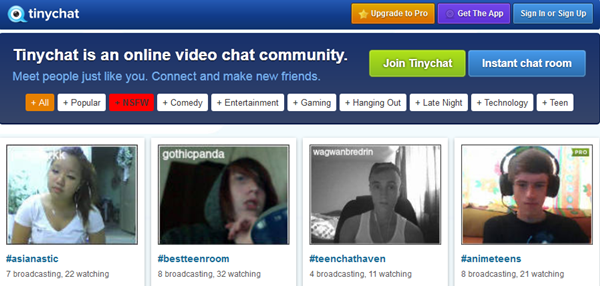 This is another option to chat on video with strangers from across the world. This site also offers a free account as well as a premium chat service. Unlike the other chat services, in this site, you can create a chat room of your choice instead of chatting with all and sundry. You can call friends to join you and chat with text or video chat with them.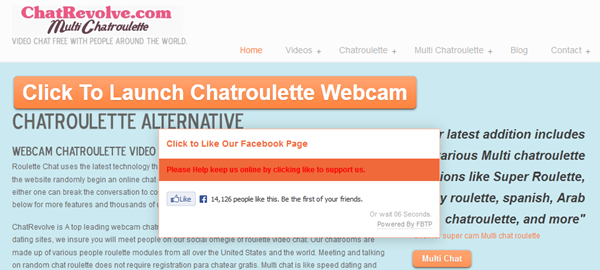 This is another option for video chat with people of both genders from across the whole world. The quality of service is pretty good. But you may be a little irritated due to the plenty of advertisements that are on the site.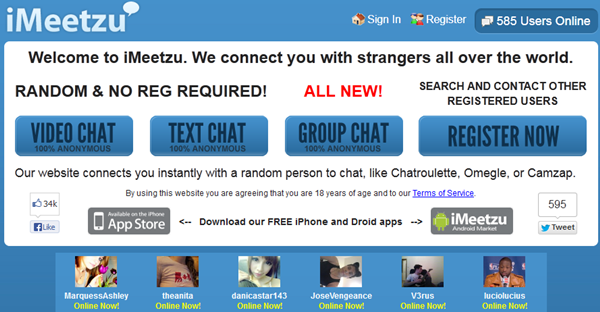 This site for video chatting is relatively new on the chat scene. This means that there are less number of people to chat with on this site as compared to others. The facilities on this site are top notch and comparable to the other sites.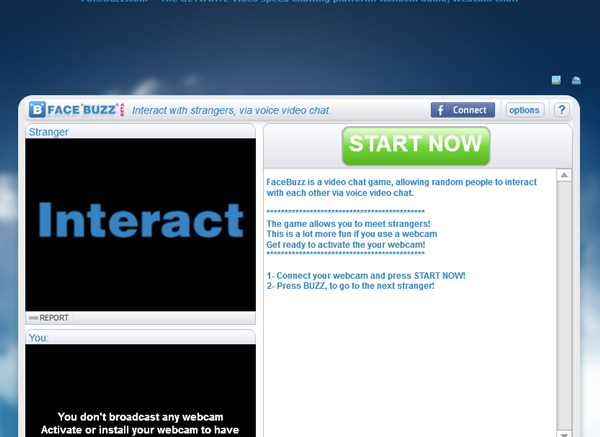 It is similar to other sites, but again like Imeetzu it has lesser number of people online, you may have some difficulty in finding random strangers to chat with on this site.
We have made the effort to put together sites that will help you find good chatting options. You can go through the list and proceed with chatting. The thing about chatting is that it is a matter of pure and personal choice. We will be coming back to you with more updates on chatting options as they come up. Do keep visiting to know more. However, as we part we will leave you with a word of caution. Do keep an eye out for people who use vulgar or abusive language or disturb you with obscene messages. Do exercise common sense while chatting on such sites.
(Visited 7,927 times, 1 visits today)