Staying ahead of the curve is crucial if you want to enjoy career growth. However, it's not all about boosting your employability. Finding new skills to learn can be a powerfully positive step in your personal development, helping you increase your self-esteem and expand your horizons.
The more you learn, the more competent you'll feel, giving you a natural sense of well-earned confidence that can help you in every aspect of your life. Below, we cover five in-demand skills that can help you thrive in 2023 and beyond.
1. Data analysis
It's all very well to arrive at a client meeting armed with business gifts and promotional products. However, you'll leave a far more memorable impression if you come equipped with a data-driven plan for meeting that client's goals in a way that blows their expectations out of the water.
Data analysis is an indispensable skill in many industries, with more and more organizations seeking professionals who can extract valuable insights from complex datasets. If you can master data analysis tools such as SAS, Tableau, and SQL, you'll be able to uncover patterns, identify trends, and make data-driven decisions.
Whether you work in marketing, finance, publishing, or healthcare, the ability to analyze data effectively will set you apart from your peers.
2. AI specialization
Artificial Intelligence (AI) is making a major splash in 2023, and those who don't get familiar with these emerging technologies are at risk of falling dangerously behind. From digital assistants and chatbots to innovative automation applications, AI-powered technologies are becoming the norm in many modern workplaces.
If you have the time and motivation, learning programming languages like Python and TensorFlow can put you on the inside track with AI, helping you develop systems that automate tasks, improve efficiency, and enhance user experiences. If this is beyond your current scope, it's still worth familiarizing yourself with the technology and acquiring less demanding AI skills that can open up exciting career opportunities.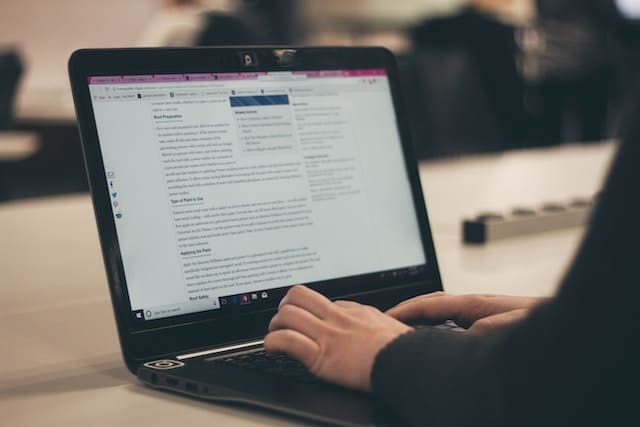 3. Emotional intelligence
Given the rapid evolution of technology, it's easy to get focused on tech-driven skills and forget about such things as emotional intelligence (EQ). However, the digital landscape in which we live much of our lives actually makes it more important than ever to have a high EQ.
The ability to understand and manage emotions helps you communicate and collaborate more effectively. You'll be a better team player who excels at decision-making thanks to your enhanced empathy and self-awareness. Those with a well-developed EQ tend to be good at conflict resolution and relationship-building. These abilities will serve you well in your career and personal life.
4. Cybersecurity
With cyber threats becoming more sophisticated by the day, there's a growing demand for cybersecurity professionals who can safeguard sensitive information and prevent data breaches. By acquiring skills like network security, ethical hacking, and risk assessment, you can protect your company's valuable assets and contribute to a safer digital ecosystem.
5. Project management
Effective project management is a powerful capability that will help you deliver successful outcomes within time and budget constraints. By mastering project management methodologies, you can streamline your company's operations, lead teams effectively, and ensure project success. These skills are highly transferable across industries and can significantly boost your employability.
As we navigate the ever-evolving landscape of work and life, acquiring new skills is essential for personal growth and professional success. Embrace the educational opportunities that arise for you in 2023 by staying curious, adaptable, and committed to lifelong growth.
(Visited 39 times, 1 visits today)