There are no two ways about it, the nation is slowly but surely going sports betting crazy. As the domino effect of new legislation continues to spread from state to state, bookmakers are welcoming new members in their droves with every passing week.
Of course, in other parts of the world, they are wondering what all the fuss is about. Even small villages in the UK have betting shops, although these days, they are rapidly becoming obsolete. This is thanks to all the online betting sites that have opened their virtual doors, with desktop sites and mobile sportsbook apps that provide the opportunity to place a bet whenever you want and wherever you are.
The attraction of this is obvious – whether relaxing at home, spending time with friends or even attending a game in person, fans can simply pull out their smartphones and place a wager on the outcome. It is an experience that a growing number of Americans can now share too – but there are some important things to keep in mind. The bet-types.com website is a good resource that explains the different types of wagers and the basics of betting.
Understand Your Aims
People bet on sport for one of two reasons. There are some who do it for a living, and very successfully, too. In years gone by you saw them at the race track or the ballpark, researching the teams, athletes, horses or cars, and getting every inside line they could. There are many who still do so, but of course, a huge amount of this sort of information is right there at your fingertips online.
Are you planning on joining them, is that your goal? If so, you have a long road ahead of you, and you need to be prepared to learn from what will sometimes be costly mistakes. Most people, however, bet on sport for another reason entirely, which takes us on to considering mindset.
The Right Mindset
Unless you are one of those professional sports gamblers, the advice is simple. Don't bet on a game or a race with the expectation of making lots of money. British sports fans have the perfect attitude, in that they see placing a bet as just another part of the overall experience when it comes to enjoying the sport. When you think about it, that makes perfect sense.
When your team wins, it is all the sweeter if you also get a financial reward – even if it is just enough to cover a round of drinks with your friends. Consider that five dollar stake as part of the cost of enjoying the game. If you lose, you lose, and if you come out a winner, that's a nice bonus.
Learn The Basics of Betting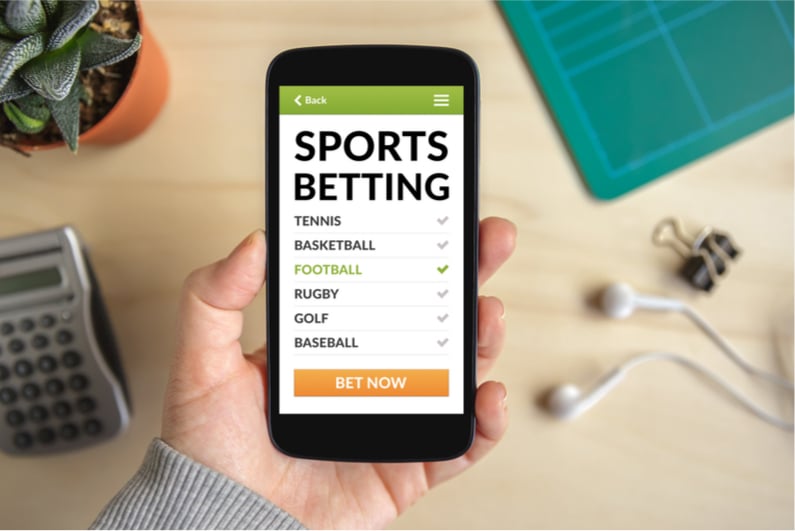 Sure, you understand the rules of your favorite sport well enough and you have as good an idea of how things are likely to pan out as those so-called experts on TV. That's enough to get up and running in sports betting, right? Not necessarily.
There are numerous different kinds of bets that you can place, and you need to get your head firmly around what they are and how they work. If you don't know your each-way from your acca, you'll never be a success, so spend some time researching the terminology, as well as studying the odds. With some sports, this is a more complex proposition than with others.
For example, the world of horse racing seems to have a language all of its own, and a dizzying array of betting options, while for a Nascar race or an NFL game, things are far more straightforward.

Keep a Clear Head
Visit a physical sports book in Vegas and you will see plenty of well-oiled fans placing ambitious bets. Do you suppose they would have been betting the same way when sober? For many people, enjoying a few drinks is part of the fun when watching sport, and there's nothing wrong with that.
But think smart, and get your wagers in before the drink starts flowing. In Vegas, the gambling joints are famous for handing out free drinks, whether you are betting on the 49ers or having a game of video poker. It is worth taking a step back and asking yourself why they do so.

Know Your Sport
It can be easy to get carried away and start exploring your bookmaker of choice for interesting things to bet on. But if, for example, you know nothing about cricket, you've no way of knowing whether South Africa being 33/1 to make the final of the world cup constitutes odds that are good, bad or indifferent. The key to success in sports betting is to outsmart the bookmaker and to do that, you need to know the game inside out.
Betting With The Head or The Heart?
In some respects, this brings us back full circle to the question we asked right at the beginning. Why are you placing a bet? There is a middle ground between being a professional gambler and blindly backing your team no matter what, and this is what you might call the "serious" bettor who knows his or her sport intimately and wants to use that knowledge to potentially beat the house.
The key to success here is to leave sentiment at the door with your hat and coat. If you think you have what it takes to bet on sports and come out on top, or even break even in the long run, then that is sometimes going to involve backing your favorite team to lose.
Choosing The Right Platform
Most sports bets are placed online these days, and that has opened up a whole new level of choice for punters, and made it something of a "buyer's market." Choosing the right sportsbook can have a fundamental impact on your success in the medium to long term, as those free bets and special promotions can serve to make your bankroll last a whole lot longer.
As is the case with so many things, there are plenty of comparison sites that put the sportsbooks side by side so you can make an informed decision. While promotions are obviously worth looking out for, also check things like payment methods, commission fees and, of course, the site's security and privacy policies.
Where to Bet on Sports in April 2020
The coronavirus epidemic is actively interfering with everyday life in almost the entire world. Due to the spread of a dangerous disease, the organizers have to reschedule and cancel major sporting events. We collected the latest data on all transfers and cancellations of football matches and now we have all the statistics. Do you want to bet on sports? The best place to do in 2020 is Sbobet because they provide top-notch gaming experience alongside with hight payout and perfect customer support. Feel free to register an account there and enjoy sports betting when sports will be on the rise again
(Visited 142 times, 1 visits today)