If you're in charge in an industrial setting at your place of work or you are a construction foreman, there's a lot of responsibility riding on your shoulders. Not only are you responsible for the project being completed on time, but you're responsible for the safety and the welfare of every single person on site. This can add a lot of pressure – but it is a pressure that can make you successful if you choose the right tools and the right methods to get the job done!
Instead of rushing to get the job done, why not spend time choosing the right piece of equipment to help you get the job done quicker, safer, and more effectively? By doing some research ahead of time, you can choose the right types of equipment to help your workers move heavy items – making their day, and your day, much easier and much more seamless.
Let's see one of the most commonly used items used in industrial settings and how you can choose the perfect one for your job site.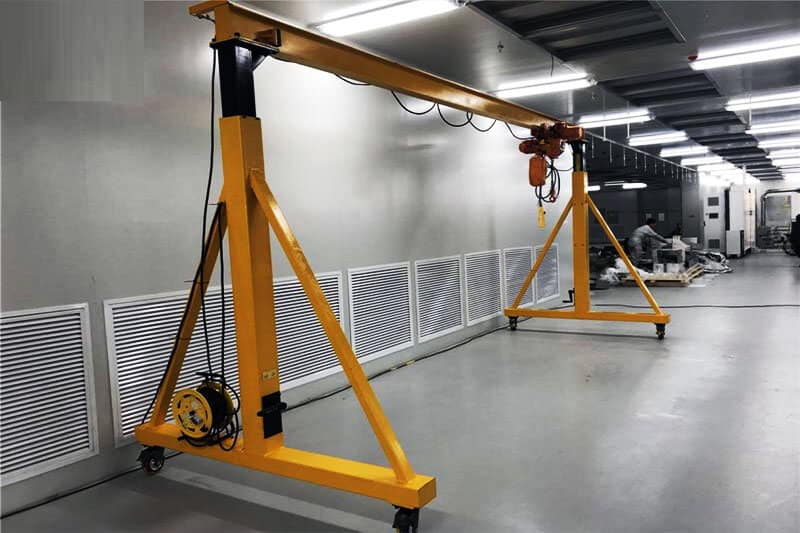 The different types of portable lifting gantry to choose from
First off, what is a portable lifting gantry? This type of mechanism is one of the most commonly used apparatuses that you will find on an industrial site or a construction site to help with the manual labor of lifting heavy items. This portable lifting gantry is the perfect option when it comes to lifting any type of material over the ground, avoiding having your employees risk their safety and health to lift heavy items.
A portable lifting gantry is typically made of high-quality and durable polyurethane casters, allowing for long-term use that can withstand rough terrain. Furthermore, the polyurethane material is easy to move around, meaning you can maneuver this portable lifting gantry around tight corners and tight spaces on your industrial site.
If you are searching for the perfect solution for lifting heavy items, try purchasing an overhead portable lifting gantry. This type of solution is more permanent and more durable than your other choices, such as the jib crane or overhead bridge. Instead, the portable gantry crane will be able to use its table base to carry oddly-shaped items and avoid falling during movement.
Some of the most popular types of portable lifting gantry that you can choose for your job site are a 500kg A-frame lifting gantry. This heavy-duty option is great for carrying most items with ease. In addition, if you need a beefier choice, you can go up to a 1000kg A-frame lifting gantry that is the ideal solution for very heavy items.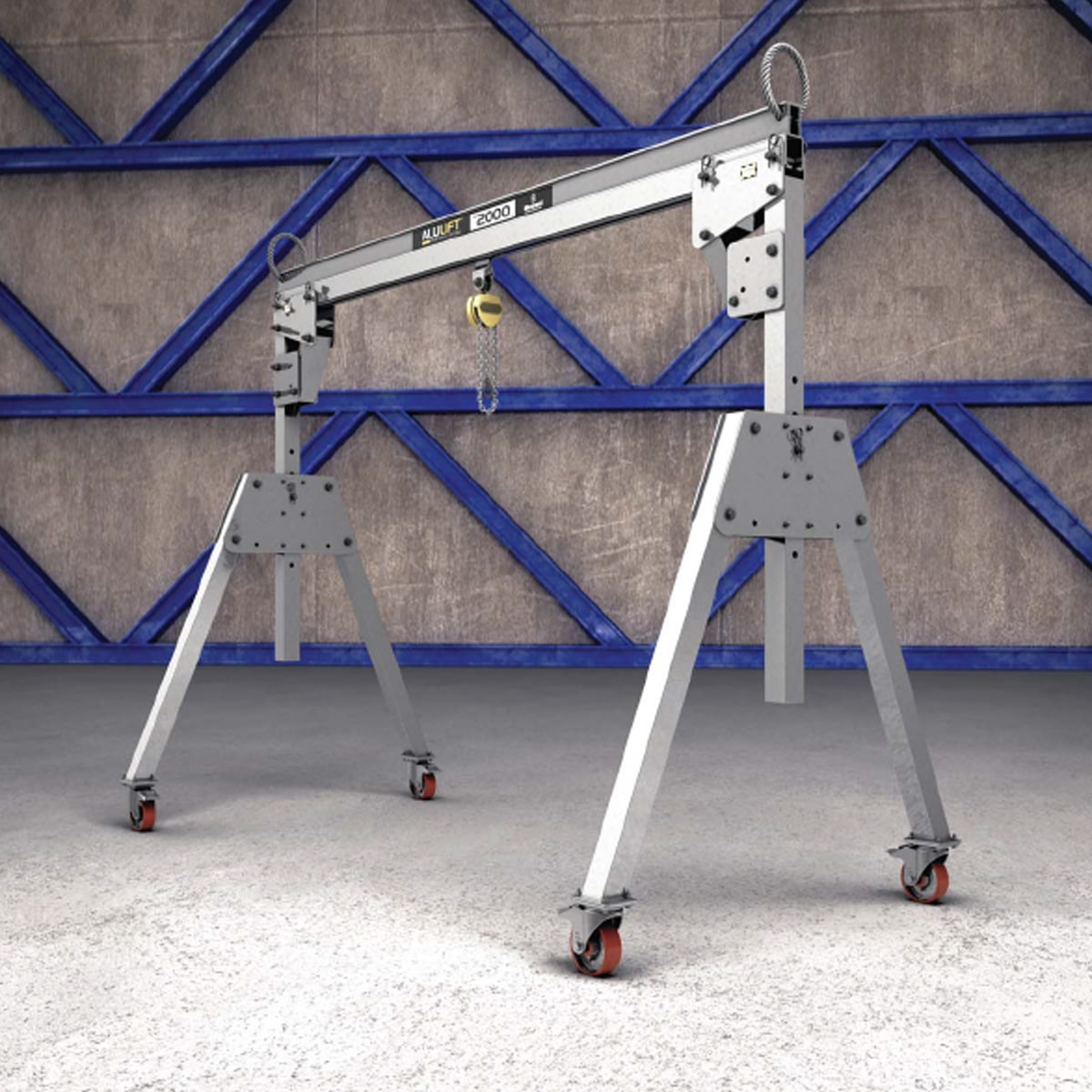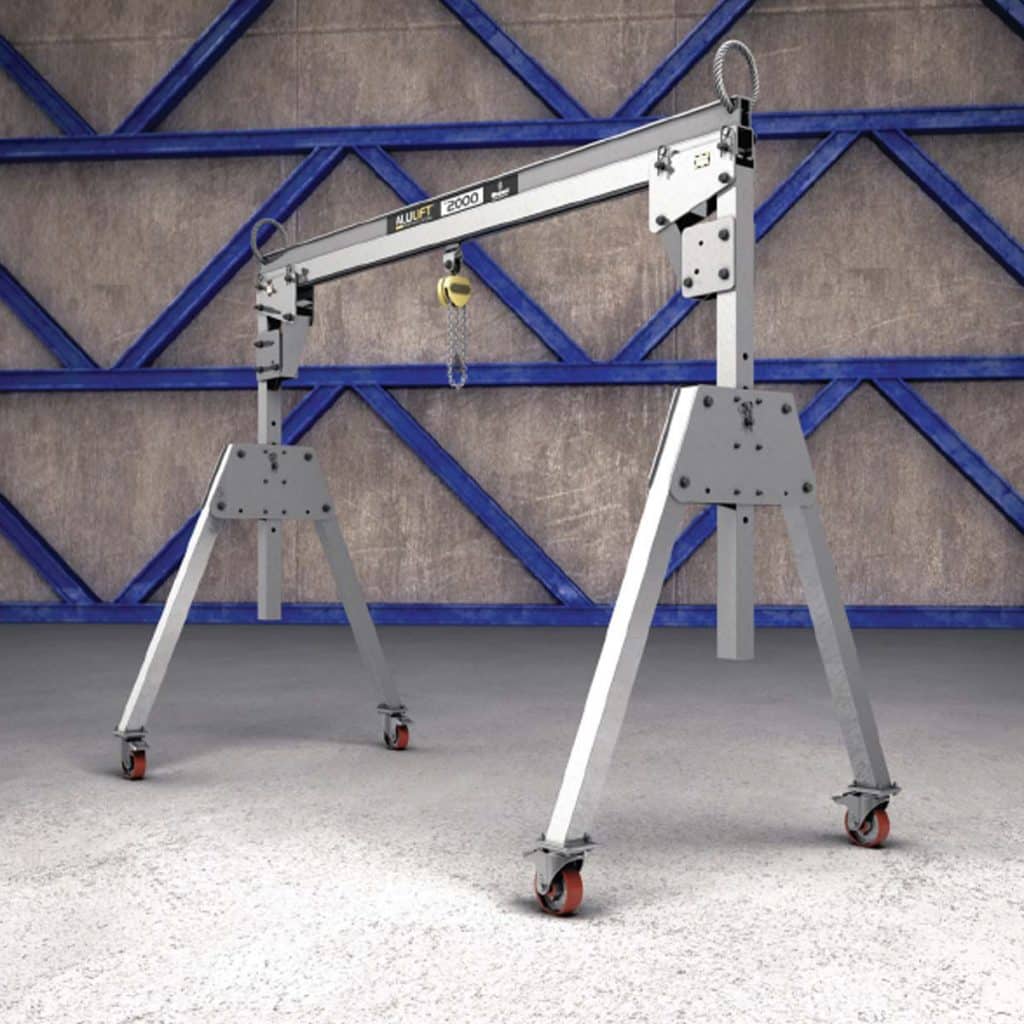 Conclusion
If you are scanning for the perfect piece of equipment for your construction site or industrial job site, why not try a portable lifting gantry? This apparatus makes it easy, seamless, and safe for your workers to pick up heavy items without straining themselves. To keep everyone safe, avoid workplace accidents, and get the job done quicker, consider using one of the most common types of portable lifting gantry to get the task completed!
(Visited 111 times, 1 visits today)