The battle to rule the smartphone world doesn't appear to be coming to an end any soon. If anything, 2017 promises to be an even more competitive year as all the major manufacturers plan to release new flagship devices.
We have news that Apple will be releasing the long awaited iPhone 8. HTC are also said to be planning to release a new phone. Nokia will also be releasing a new device that will hopefully bring them back to the limelight. Even Blackberry has something on the way. Shortly, we want to look at these upcoming releases to find out which one is the most exciting.
But before we do that, it's important to note where the battle lines will be drawn this year. In the past, size has been a big factor. We saw a few phones come out that were nearly as big as tablets. The iPhone 7 Plus comes to mind. Even Samsung Galaxy notes were really big – some as big as six inches.
This year, we don't expect that to be the case. Size will still be somewhere on the hierarchy but according to our research, performance will be main battlefront. Three areas in particular that manufactures seem to have narrowed down on are camera power (especially the front camera), memory capacity (RAM, and processing power (CPU). Of course, design will also be a consideration.
Let's now countdown the best smartphones to look forward to as the year progresses.
The Apple iPhone 8
Apple is planning on releasing a total of three devices this year; iPhone 7s, iPhone 7s Plus, and iPhone 8. However, of the three, it is the iPhone 8 most people are dying to lay their hands on.
Some of the key features of the iPhone 8, according to our sources, include dual camera functionality. The feature first appeared in iPhone 7 and Apple will be carrying on in that direction. Another thing you can expect is a complete makeover in terms of design. Being Apple's 10th anniversary, the company will be pulling out all stops to show why they are the best smartphone manufacturers in the world.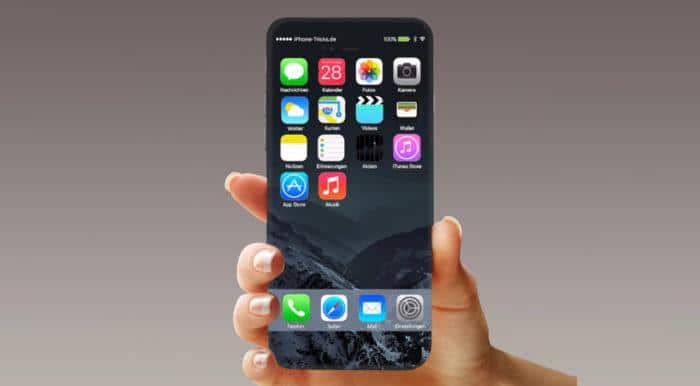 Other than that, expect the following specifications; no home buttons and no bezels, 5.8 inch 2k AMOLED display, iOS 11, 4GB Ram, Fingerprint sensor, 16MP and 12MP rear camera, 8MP front camera, and 300mAh non-removable battery. The expected release date is Q4 of 2017.
Samsung Galaxy S8 and S8+
As expected, Samsung won't be going down without a fight and to keep its own share of customers and woo even more people, the manufacture plans on releasing two flagship devices this year – the Galaxy S8 and Galaxy S8+. It has been confirmed that the Galaxy S8 will be the first smartphone to feature a Snapdragon 835 SoC processor.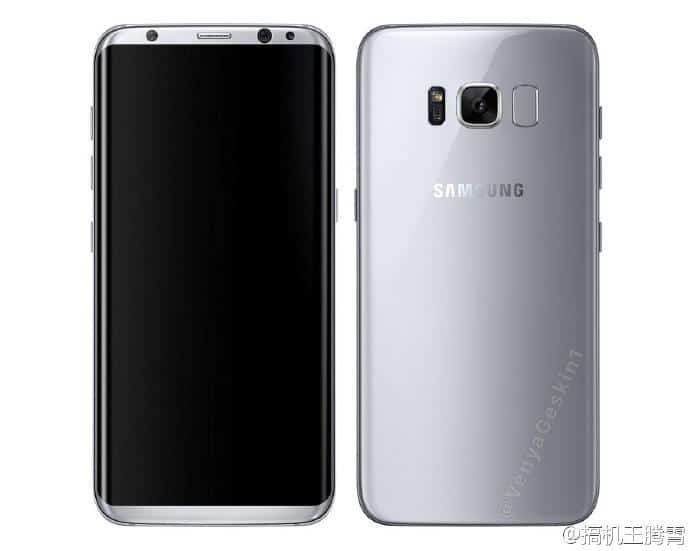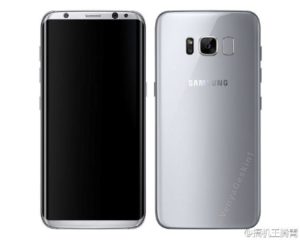 However, both phones will retain Samsung's latest curved design. The display will be a little different from the curves you've seen in the past and the two devices will differ in terms of RAM, SoC, and Storage. But both will have a fingerprint sensor on the right side of the camera panel instead of the downside.
The features will be as follows; QHD 5.5-inch display, 90% screen to body ratio, 6GB Ram, Mali-G71 GPU, 12MP primary camera, 8MP secondary camera, Type C USB port, Advanced IRS Scanner, and a 3450mAh battery. The S8 could be launched as early as April 2017 while the S8+ will follow shortly.
The Xiaomi Mi 6
You probably didn't see this coming but yes, Xiaomi is now a big name. Anyway it shouldn't come as a surprise if you have seen some of latest devices from Xiaomi. They are breathtaking! The Xiaomi Mi 5, for instance, was one of the best received phones in 2016. The slim design, large screens, and lightweight nature of the devices made them simply irresistible.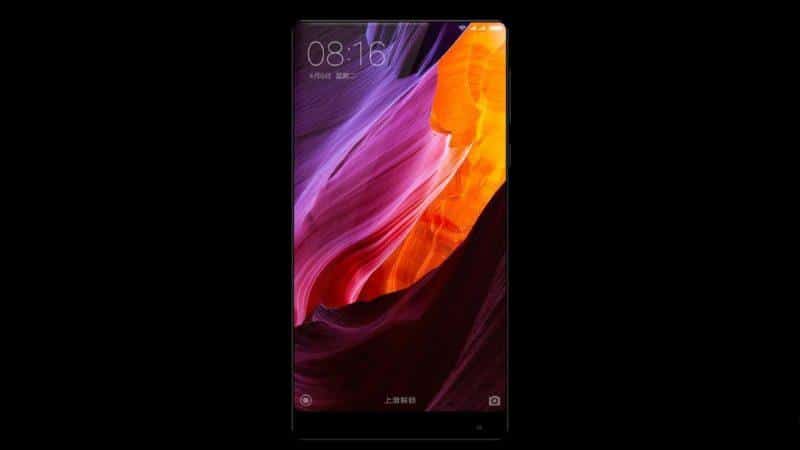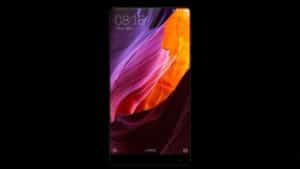 On the back of that success, Xiaomi is now planning to release Mi 6 which if reports in the media are to be believed will be an even better device compared to Mi 5. It is even rumored that the Mi 6 will be the first Chinese phone featuring the Snapdragon 835 SoC processor.
Other specifications of the phone going by reports include; QHD 2K Super AMOLED display, 6/8GB Ram, Snapdragon chipset, 4G VoLTE network support, 16MP and 12MP deal rear cameras, 13MP front camera, 5,000mAh non-removable battery, Corning Gorilla Glass 5 Protection, a fingerprint sensor, and health related sensors. The release date is scheduled for Q1 2017.
HTC 11
HTC have established themselves as one of the biggest players in the smartphone market with some very nice phones with unique designs. They are taking things a step further this year with the release of HTC 11 which is rumored to be a classy smartphone made to catch the eye from afar.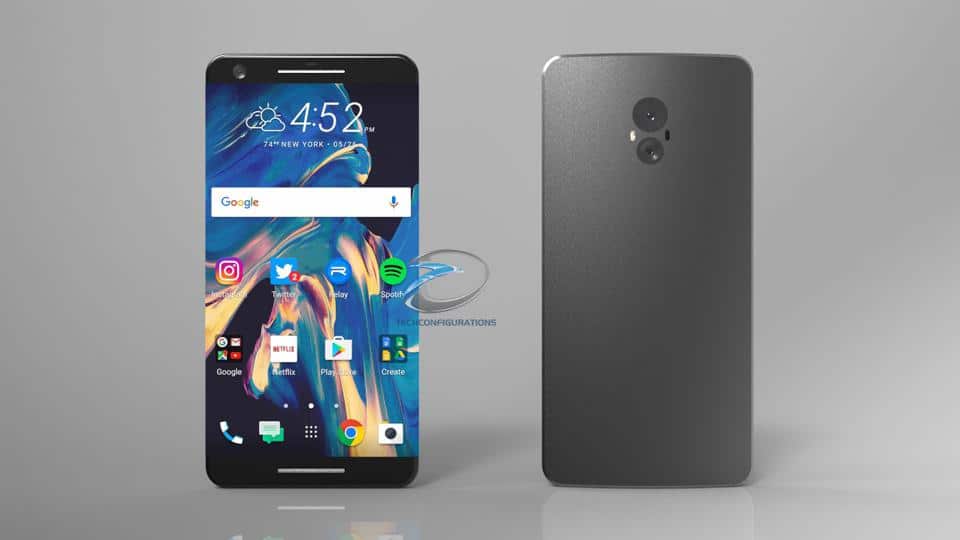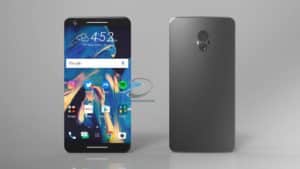 The HTC 11 which is expected to launch early in 2017 is rumored to feature a metal body with dual textures. It will be powered by a Snapdragon 830 and will have impressive cameras both on the front and the rear. Water resistance is another feature you can expect. So far, Sony is the only smartphone manufacturer that has been marketing its devices based solely on the waterproof capabilities but HTC is now ready to compete on that front.
Other features of the HTC 11 include; 5.5 inch 2k display, 12MP rear camera/dual camera, 8MP front camera, 4/6GB Ram, Boom Sound stereo speakers, and fingerprint sensors. The phone is scheduled for release in April 2017.
Others
Other than the Apple iPhone 8, the Samsung Galaxy S8/S8+, the Xiomi Mi 6, and the HTC 11, there are a few other devices worth keeping an eye out for ready to compete with the best smartphones currently on the market. One of them is the Blackberry Mercury which will feature a physical keyboard and a 4.5 inch screen and up to 3,400mAh of battery power. The Microsoft Surface set to be released in Q2 2017 and the LG G7 are also good smartphones worthy of a mention.
All in all, it promises to be a very busy year once again. Let's wait and see how it pans out.
(Visited 570 times, 1 visits today)