COVID-19 has caused a global economic decrease in almost every sphere. Many businesses will have to deal with the pandemic consequences, which will determine their market position. Last year has been challenging for most individuals with a series of self-isolation, lockdowns, and social distancing. However, 2021 is promising, and there is hope.
Here, we will consider promising software development trends that have had a significant impact in sustaining businesses in 2020 and are still dominating in 2021. Digital business transformation has been the norm, but there has been an increase since the onset of the pandemic. COVID-19 changed how both small and established companies ran their ventures. Strict COVID-19 prevention measures and an abrupt shift to working from home significantly impacted every business.
Establishments that transformed and adapted to online services quickly maintained their clients. Others embarked on prioritizing IT changes in their strategies. Every sector has been focused on delivering quality to its clients; the Grade Miners review provides an excellent picture of what companies are doing to ensure they stay on the market.
Rapid Growth of the IT Sector
The pandemic affected all areas, including the IT industry. However, individuals resolved to online businesses that have seen significant growth in the IT sector. The rapid recovery in the IT industry explains the global digitization trends. It is estimated that the growth will hit at least 4% by the end of the year. As a result, many individuals will focus their energy on developing IT software to cater to the increasing use and demand.
Remote Work Adaptation
Working remotely has gained popularity in the recent past. Many establishments have changed their working patterns to video conferencing. The trend has encouraged the development of various platforms that support it. Besides, there has been a significant increase in productivity for the establishments that shifted their staff to remote work. The trend will keep increasing, making it a perfect domain for any business to consider.
Rise of E-Commerce Software
As businesses faced various challenges during the pandemic, e-commerce took a different shape. It was the solution for many ventures that shifted to online retail and delivery services. Even after Covid-19, it is evident that the e-Commerce domain will keep developing. The business will keep upgrading its e-Commerce services, and statistics indicate that it will grow up to 22% in 2023 compared to 14.1% in 2019. E-Commerce applications have been demonstrated to be efficient in enhancing customer experience. In addition, they have provided a significant push in automating business processes. As a result, companies get immersed in e-Commerce digital solutions and make them more attractive to clients.
New Era for Cloud Computing
There has been a significant rise in cloud computing since 2020. The momentum is increasing through 2021 and beyond. Because of easier maintenance and storage, ventures choose to keep their applications and systems in the cloud. Cloud computing has also been an excellent drive for remote work. Establishments can create working environments because of the support from cloud services. Companies are continually investing in cloud technologies because it is the way to go. One of the benefits that have seen a steady rise in cloud service is its adaptation. It also assists in cutting the cost, which is essential in post-crisis times.
Micro-Services and Containers Development
Software development establishments have shifted to applications with small and supple building blocks in the form of containers and micro-services powered by Kubernetes. The aim is to assist developers in building viable and operational applications quickly. Containers and micro-services will be a significant part of software development technologies from the increasing trends. They help developers create new applications comfortably and scale the existing ones to offer 24/7 availability to the end-user.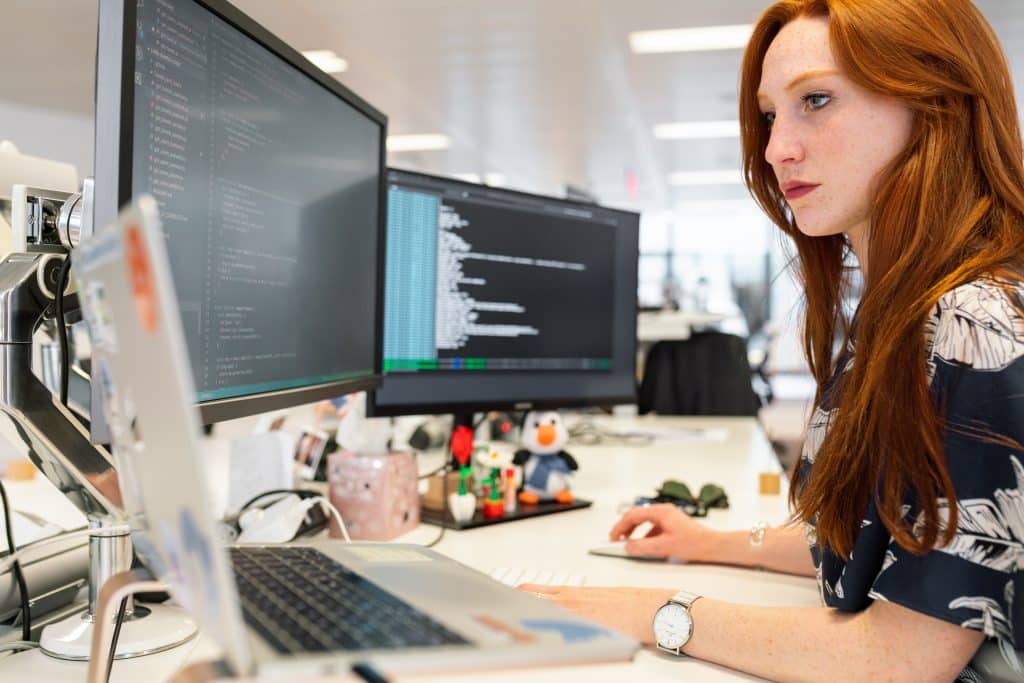 Software Development Trends Wrap-Up
For many businesses, 2021 is the year of global economic recovery. The pandemic has affected many establishments differently, and its consequences will affect some ventures for a good duration. However, new software developments are in progress to remedy the situation. The first part of 2021 was still challenging because of restrictions and lockdowns. But, businesses have kept on adapting to new changes to ensure they meet the needs of their clients.
Knowing the latest software developments in unstable economic conditions is excellent for successfully recovering and advancing your venture. Digital solutions can assist industries to recover and survive. It is what you need to make your long-term development plans. Learn more about software development trends to take the right position in ensuring your venture survives and keeps growing through difficult post-pandemic times.
(Visited 115 times, 1 visits today)