Table games offer a great way of socializing with your friends or spending quality time with your loved ones. For some people, it is a great pass time, while for others, it is a means to improve their cognitive or analytical skills or to earn money through gambling. Nevertheless, not all table games are equally preferred by players, as there are different tastes and creative interests at play. Therefore, here are some of the most popular table games of all time, which are mentioned in no particular order or ranking:
Monopoly
Monopoly is easily the best table game in the world for a more informal setting. Despite the massive popularity of video games and the internet among modern-day folks, a game of monopoly continues to be an excellent pastime for families. The game traces its origins to the early 1900s, which not only involves luck, but also requires careful planning, strategic decisions, and timely implementation of ideas. The fundamental goal of the game is to be the last player standing with the maximum cash in hand, without going bankrupt. Monopoly can include anywhere from two to eight players, and the overall theme is developed around the real estate industry.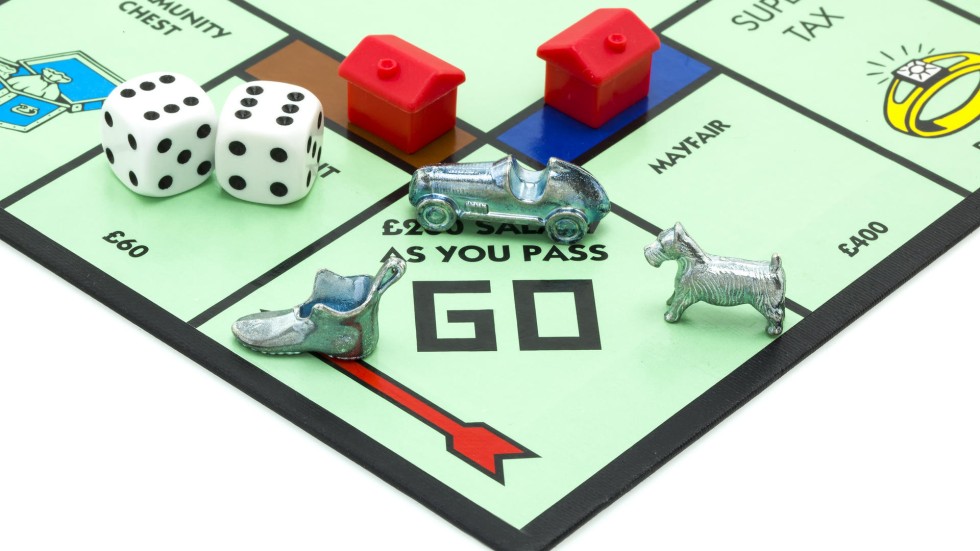 Monopoly is considered to be a vital game for developing various life skills for the younger generation, especially with its application in personal finance and risk management. It helps players to learn the importance of patience, diversification, minimizing risk, and staying ahead of the competition through a competitive strategy. Therefore, a game of Monopoly is still considered as the most popular table games of all time.
Roulette
Casinos have the allure and charm to keep any player amused for an extended period of time, which is one of the reasons why casinos still rank among the top entertainment sources for most adults. Casinos are all about the grandeur of the proceedings, but when it comes to gambling, players are strictly specific about the type of table games, the odds of winning, and the general gaming atmosphere. Therefore, despite the countless amount of resources that are being spent on developing new and innovative casino games, there are a few favorite classic table games that are still preferred by a majority of casino goers.
Roulette is by far the most popular table game of chance at a casino, where players can actually watch their fortunes unfold during the spin of the wheel and the movement of the ball through the different stoppers. There are different variations of an online casino roulette game, namely European Roulette and American Roulette, but online casinos are also known to offer several other unique varieties of the game to provide different odds and gaming features for a better playing experience.
To discover the best online roulette casinos, you can visit onlineroulettecasino.co to browse through their recommendations of the leading operators, or browse through their excellent roulette resources for all matters related to playing roulette online. You must be aware that the house edge in a roulette game is slightly higher than most games, but most regulated online casinos have employed the best AIs and algorithms to ensure a fair and safe gaming environment.
Chess
A game of chess requires the best use of strategy, skill, tactics, patience, which invokes our intellect to a far superior level than any ordinary table game. The all-time classic game has fans from all corners of the globe and is considered to be one of the most widely played board games in the entire world.
Of course, the game can only be played by two people, but it is indeed an exciting and stimulating way of exercising your brain, especially by playing against competent foes. You can either play the game in an unofficial capacity with your family or friends or sign up with your local chess club to take part in competitions and move up to the big leagues.
Scrabble
If you are a fan of words, Scrabble can be a great platform to test your English vocabulary. The game can accommodate up to four players, but a minimum of two players can also have the same amount of fun. Therefore, there is a great deal of flexibility in the game and is usually one of the best games for kids who are in the process of learning the language.
Battleship
Battleship is another strategy-based war game that takes on a nautical theme. The game attributes its origins to World War I, where the game was incredibly popular among soldiers and captains. Gradually, the game penetrated the mainstream society, making it another highly sought-after table game in the entire gaming market. There is indeed a certain amount of luck involved in the game, but it also forces the players to have a tremendous analytical capability and memory power to defeat the opponents.
Jenga
Jenga is one table game in this list that may be more fun for the participants, as it not only involves balance and careful hand-eye coordination, but it also requires strategy and quick thinking. A game of Jenga may not serve any massive educational purposes, but the wild anticipation on who removes the final block that causes the tumble. Jenga is a relatively fast game that does not take as much time as the other table or cards-based games.
Finding Popular Table Games Online
Several online companies and gaming operators offer a large variety of card and table games through an online platform, which is available either as a single-player or a multi-player version for group gaming sessions. Websites such as onlineroulettecasino.co are also dedicated to finding the best companies in the market that can offer an excellent collection of roulette and other table games for online users. Therefore, it is just a matter of finding your exact tastes and preferences and choosing a reliable operator that offers a safe and secure gaming environment.
(Visited 338 times, 1 visits today)