Tesla Motors recently announced a $2.6 billion all-stock proposition to acquire SolarCity Corporation, paving the way to merge the influential electric car company with the largest provider of solar rooftop panels in the U.S., and creating a single stop destination for all clean energy customers.
The ambitious plan, which is yet to be approved by shareholders of both companies, as well as regulatory bodies, seeks to establish a vertically integrated company having a nationwide network of retail stores selling clean energy products such as electric automobiles, rooftop solar systems, wall-mounted storage units for backup power in residential complexes and electric charging station that can harvest solar energy to be used in electric cars (most of them Tesla).
Tesla expects to close the deal in Q4 2016 and anticipates cost synergies of $150 million in the following year. Tesla Founder Elon Musk, who owns around 21% of SolarCity and is also the chairman of the company has stated that the acquisition is intended to eliminate any conflict of interests between the two companies. His cousins Lyndon R. Rive and Peter J. Rive are currently SolarCity's CEO and CTO, respectively.
The Deal's Success Depends On Several Factors
The Tesla-SolarCity merger, announced back in June 2016 by Elon Musk, has been given the green signal by independent members of both companies. Whether the deal will be a bust or a highly successful strategic decision, will be clear only after a few months down the road. There are, however, several factors that will effectively shape the success of the merger. Some of the key ones are:
Sales of the Tesla Model 3- The much anticipated $35,000 electric car, expected to be released for sale by end-2017, needs to be a blockbuster success in order to ensure a secure future for Tesla. The assembly line for the model has not been built yet.
Gigafactory 1- Tesla's giant battery factory, being constructed near Sparks, Nevada, is likely to begin cell production in 2017. It is crucial for Tesla's plans that the Gigafactory 1's completion is carried out successfully and the operations handled smoothly. Strong demand for clean energy products, such as Tesla's vehicles and its solar power systems is also key to the company's plans.
Cash troubles- Critics of the deal have flayed the decision, stating that both companies haven't yet become profitable. Where are the bucks coming from then? Investment capital. Way less from product sales. 'There are just a lot of real-world production and sales and volume challenges these companies have to meet. The merger doesn't solve these challenges,' says Karl Brauer, senior analyst at Kelley Blue Book.
Supporters Say The Deal Makes Strategic Sense
According to supporters of the deal, the decision makes strategic sense as it would allow interested customers to purchase a single system to generate solar power from Tesla rooftop installations, store that energy in batteries manufactured by Tesla and then transfer it into their Tesla electric cars. This would also enable SolarCity to expand its visibility and curb installation costs significantly.
One of the reasons behind the acquisition could also be that the merger would take off substantial burden from Elon Musk, who is also overlooking operations at the SpaceX, the rocket transportation company.
Moreover, analysts believe that the deal would allow SolarCity to raise money more easily.
'When you're a lender, you obviously want more assets to lend against. Having that scale, having that umbrella, will most certainly make it easier for SolarCity to fund its operations. To own a transportation company in isolation from an energy company maybe doesn't make strategic sense anymore,' says Michael Morosi, senior analyst at Avondale Partners.
Impact of The Tesla-SolarCity Deal
In view of the growing concerns about climate change and increasing adoption of clean technologies across the globe, the solar power and electric vehicle market is bound to gain substantial market share over the next decade.
The industrial impact of this merger can be perceived from the fact that deployment of cost-effective technologies is not happened at a fast enough pace. In the U.S., where there are more than 60 million homes with rooftops, the market potential is staggering.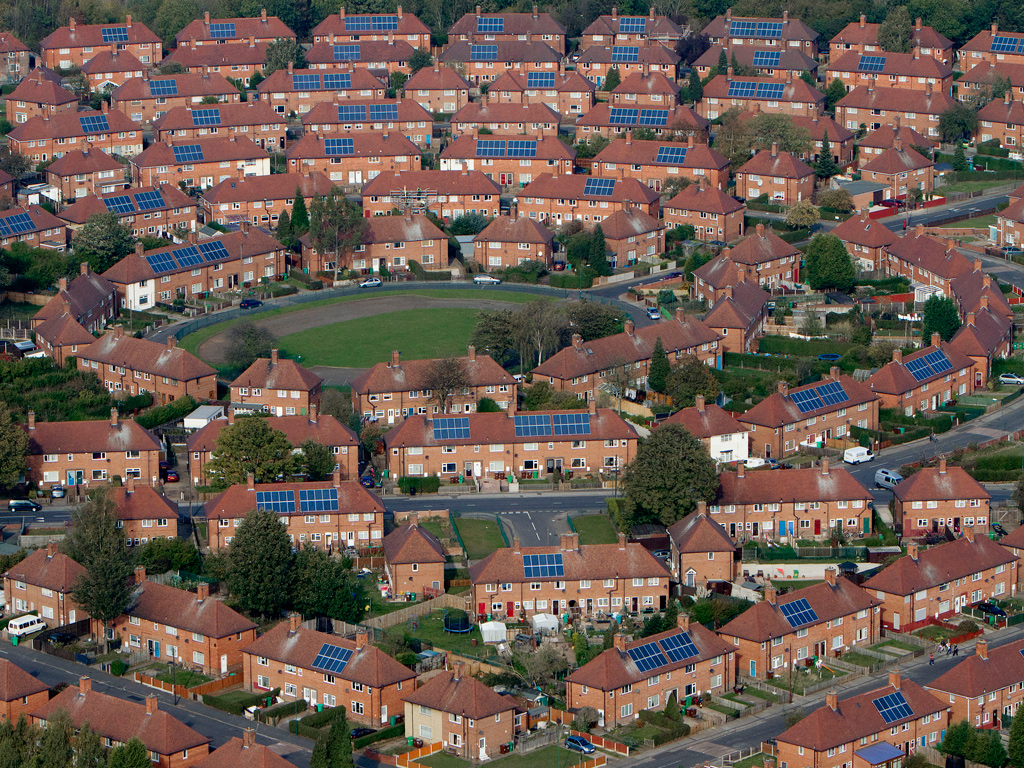 The synergies of the deal- combining SolarCity's sales resources, installation personnel, maintenance systems and microgrid expertise, with Tesla's incredible marketing prowess, is expected to generate a high ROI.
The time taken to deploy residential technologies will significantly reduce and both companies can leverage the other's expertise to establish itself as the industry leader and help build customer relationships. Climate change solutions are undoubtedly the greatest wealth-creation assets for the future and Elon Musk's vision is the perfect vehicle to drive the industry.
(Visited 383 times, 1 visits today)