Let us all go back to the tennis showdown of the century that happened on a Tuesday, January 1, 2019. It was the first time Serena Williams and Roger Federer faced each other in a doubles match at the Hopman Cup in Australia. They had a crowd of 14,000 people spectating one of the biggest matches in the history of tennis. Switzerland's pride Roger Federer was on the court with Belinda Benic while the well-known Tennis superstar Serena Williams was with Frances Tiafoe.
So, who won between the legendary Serena Williams vs. Federer match? Both are incredibly great, but Federer brought home the bacon.
Both players were 37 years old and had 43 Grand Slam titles between the two of them. After the intense match, Williams and Federer took a selfie on the court, which their fans absolutely devoured. After the tennis match, they also got the tennis selfie of the century! In addition, both athletes talked about each other's play and techniques after the game. It was not a secret that Williams and Federer were big fans of each other.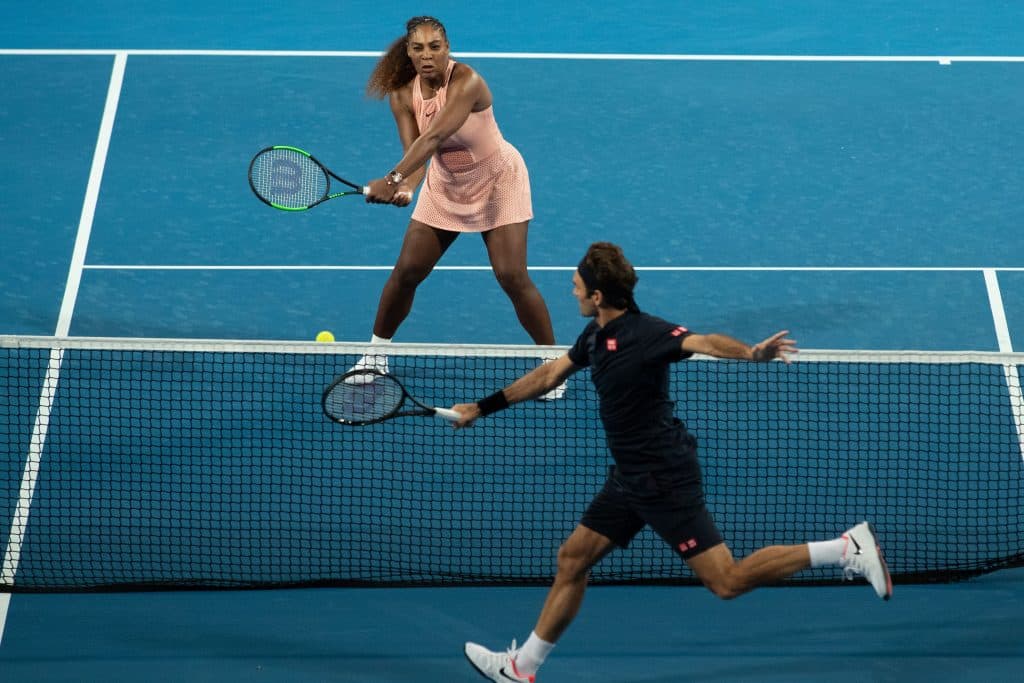 Federer was actually nervous about returning because of how much people talked about Williams and her powerful serves. He admitted that he saw why Williams got the people talking about her and her tennis capabilities. Her serves are one of a kind and undeniably hard to read. On the other hand, Williams thought that the match was "super cool" because both of them are at the height of their careers. It was a fun game for the both of them and Williams even apologized that it had to end.
Even if he was the one who won the match, Federer did not hesitate to pour compliments over Williams. He stated that it was both an honor and pleasure to be on the court fighting her. Even before they got to face each other, he would always praise William's excellence in tennis. In a candid interview with WSJ Magazine on their June/July issue, Federer clarified that Williams was not just the greatest female tennis player but the greatest overall.
Williams also commanded Federer's tennis career. She said that he had done so many amazing things throughout his years playing tennis and that she has the "utmost respect for him." Williams described him as a wonderful athlete and a great guy. She also stated that she loved what he had been doing with his foundation in Africa. Moreover, Williams also said that she wanted to introduce her daughter, Alexis Olympia Ohanian Jr., and take pictures with Federer.
The tennis match on that fateful January Tuesday really cemented itself as one of the greatest tennis matches of all time, played by the greatest players. Both Serena Williams and Roger Federer found it an exciting and great experience. The two athletes were very humble after the game and showered each other with praises. The tennis showdown of the century is truly exceptional as it did not only deliver an undeniably great fight, but it showed the friendship between two tennis legends.
(Visited 652 times, 1 visits today)