Traveling is all about experiencing new places and taking a break from busy everyday life, but that doesn't mean you should leave your essential tech gadgets at home when traveling. Whether planning a family vacation or traveling for work, you should bring some travel accessories to make your experience easier and more pleasant.
Thanks to modern tech, you can enhance your trip, especially the transportation time, which can last a couple of hours for most trips. If you are looking for ways to simplify your travel experience, here are the best gadgets to help you.
Smartphone
Nowadays, smartphones have become permanent extensions of us, and you probably spend a couple of hours using them every day. Smartphones are near us all the time, as they hugely improve our time, especially when traveling. They help us stay connected with our family and friends while we are away from home and let us update them on the things we do on our trips.
Currently, when traveling, people consider eSims, as they hugely improve journeys. Experts at Holafly (https://esim.holafly.com/) point out that an eSim is the digital version of the traditional SIM card, and it works thanks to a microchip already installed in phones. Many phones have this type of eSim already embedded. For example, if you have a Google Pixel device, you can set up a Google Fi eSim and enjoy your trips better.
Besides communications, smartphones also bring many more advantages. For instance, you can take pictures with your phone and will not need to pack your DSLR camera. Smartphones can also help you store a copy of your documents more securely, as you will not risk losing them. Thus, you can scan your ID card, medical insurance, or passport to have a digital copy in case something bad happens with the original ones.
Another huge benefit of smartphones is that with their help, you can create an itinerary of the places you will visit and save time, as you can find out information more easily. Also, you can use your digital map as a guide to know where you are and where to head next.
Or maybe you travel to a destination where you don't speak the local language, and you can't make yourself understood. In that case, smartphones will also help, as they will be a lifesaver and translate what you want to say.
Headphones
If you plan an upcoming flight across the globe, you need a good pair of headphones, as they will be a game changer. Having something that does wonders with noise isolation will make your long trips easier to endure. If you are looking for travel headphones, you will want something easy and comfortable as you will spend many hours wearing them.
Some prefer over-ear headphones for extended train rides or flights, but in-ear headphones or earbuds are also a good choice for their portability. Also, it is good to have headphones with active noise canceling (ANC), as they do the best job reducing the disturbing noises of plane engines or kids screaming around.
Plus, with headphones, you can still listen to your favorite music or watch your series while you explore new destinations. Also, they will offer privacy in busy environments, and you can listen to whatever you want without bothering the others around you.
Smartwatch
Smartwatches have played an essential role in people's lives, especially in recent years. Smartwatches can be a true travel buddy, as they will greatly improve your trips. With the help of a smartwatch, you will receive instant messages and notifications, as it will display them immediately on your screen. This is beneficial on a trip, as you might not always check your phone and will know if an urgent problem appears. Also, smartwatches can let you manage phone calls more easily.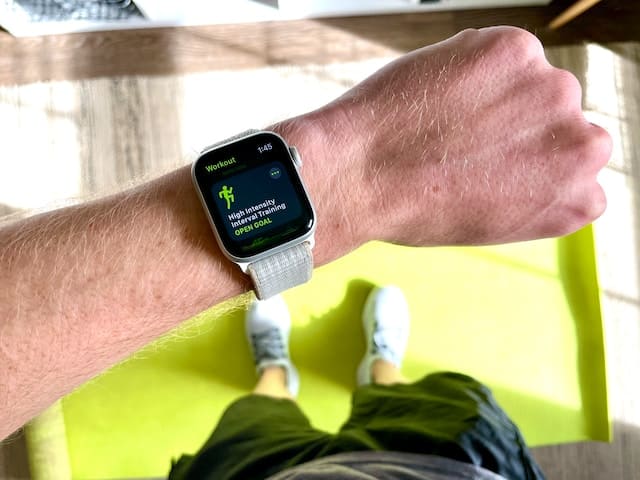 They will also help if you run out of battery on your phone, as you will have another alternative to guide you through an unfamiliar city. We all know that the battery in our phones can last only a few hours if we use a wide range of apps, answer texts or listen to music. Having something to use in case we run out of battery can be beneficial.
Smartwatches are also health and fitness trackers and will let you know if something looks problematic, as they will count your steps and track your heart rate and blood pressure.
Travel adapter
When traveling abroad, you can take many electronic devices, like tablets, smartphones, laptops, and more. But you should always remember to bring your travel adapter, as it can be a lifesaver in several scenarios.
Power outlets have different shapes around the world, and you need to have an adapter to charge and use the devices you brought. A universal adapter is a great investment if you are an avid traveler, as it can be indispensable on your trips.
Portable charger
Portable chargers will also benefit your trips, as the last thing you need is to run out of your phone battery. But if that situation ever happens to you, portable chargers will come in handy, as they are small and will charge your devices on the go.
While traveling, a device failure can ruin your day, as without your phone, you could miss precise information, including information about the hours when your bus or train is. This is why you must always carry a portable charger, as you will likely run out of battery when traveling.
Transforming Travel Experiences
There are many tech gadgets you can take with you on your trips to improve your travel experience. Gadgets will let you stay connected with your family and allow you to experience the place where you are going better, as you can use information you find online and digital maps that will help you on your trip.
(Visited 55 times, 1 visits today)