Since its unveiling in 1982, Rolex GMT-Master II has been the cosmopolitan watch that combined functionality and aesthetics. This classy timepiece features a design that simultaneously shows two time zones.
Thanks to its robust and peerless beauty, https://www.watchpalace.com.sg/rolex-collection/rolex-gmt-master-ii/ is a favorite to professionals traveling across the world.
Design
You can recognize the Rolex GMT-Master II because of the distinctive two-color bezel. The cerachrom insert on the watch comprises high-tech ceramic, a product of Rolex's pioneering spirit.
The bezel is bidirectional and has 24-hour calibrations, divided into day and night hours. Initially, the cerachrom insert was available in blue and red, but more colors are available today.
The Rolex GMT-Master II, 18ct white gold timepiece, features a dial made from a rare iron meteorite.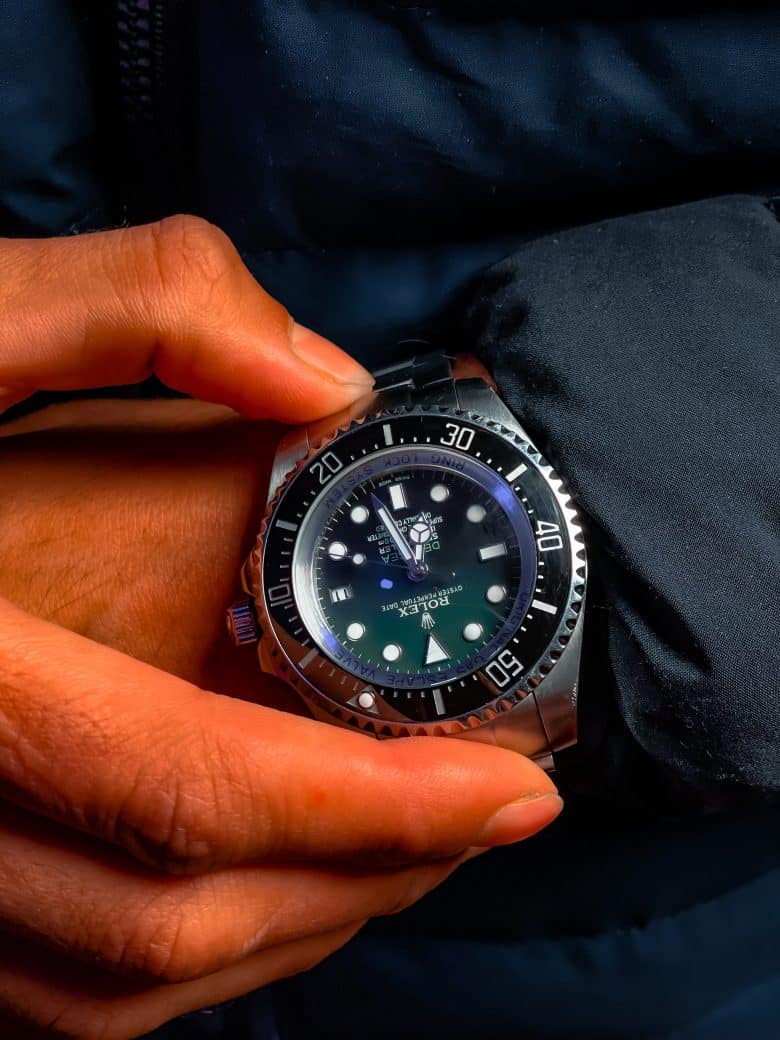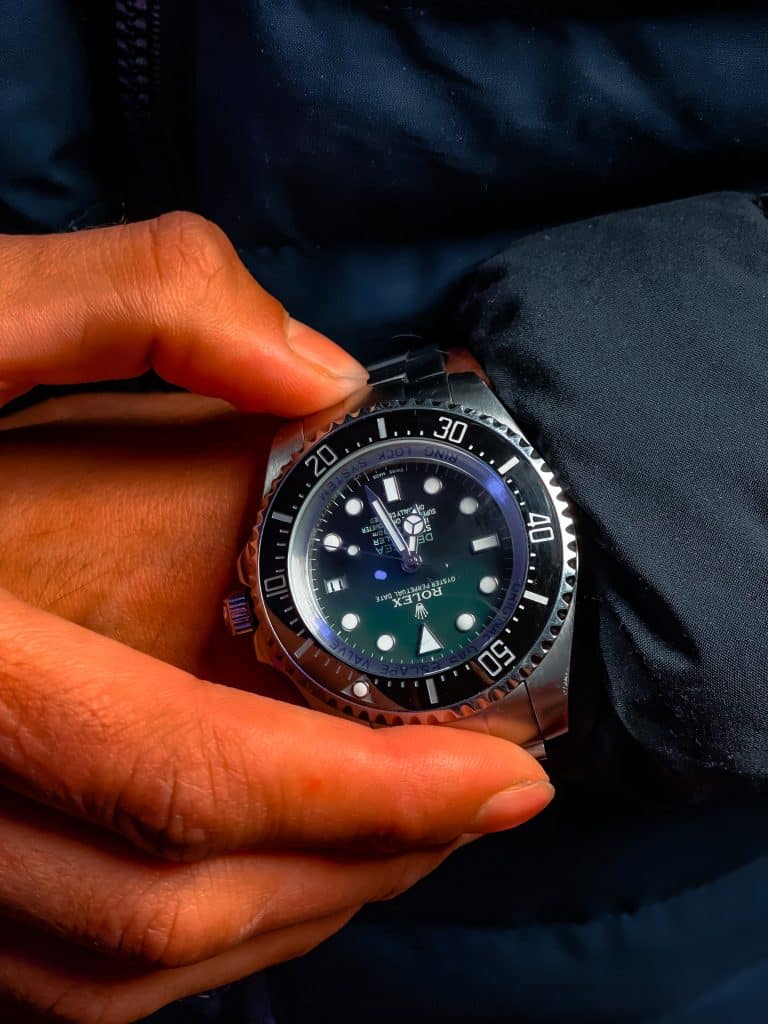 Features
1. It displays time from two time zones
The most noticeable feature of the Rolex GMT-Master II is the two-color cerachrom insert. This feature allows travelers to tell the time of two different time zones simultaneously. The timepiece uses its hour, minute, and second arms, alongside the 24-hour graduated insert, to display time from two time zones.
It also has an arrow-tipped hand that circles the dial in 24 hours. The GMT Master II also has a distinctively colored hour hand, with "home" inscriptions for the user's reference.
Interestingly, the cerachrom bezel is one piece of ceramic, not two joint pieces. Only Rolex has the technology to produce this type of ceramic with its unique, patented process.
2. Rolex Caliber 3285
Rolex GMT-Master II features caliber 3285 movements. The self-winding mechanical movements are so that they offer the perfect precision and convenience. Furthermore, the watch becomes resistant to magnetic fields and shocks.
So, you do not need to keep calibrating your watch. The caliber 3285 can also store power for up to 70 hours.
The caliber 3285 allows Rolex GMT-Master II owners to adjust to local time without touching the 24-hour hand or stopping the watch. They achieve change by rotating the bidirectional winding crown.
3. Oyster bracelets
The Rolex GMT-Master II is a Swiss-certified chronometer that features oyster cases and bracelets. The Everose Rolesor and 18ct gold Rolex GMT-Master II have three-piece link oyster bracelets.
The Oyster Steel Rolex GMT-Master II comes in a 5-piece jubilee or oyster bracelet. The jubilee bracelets are particularly famous for their suppleness and comfort.
4. Safety Clasp
Rolex employs the best measures to keep your watch for as long as possible. Part of their safety measure is an Oysterlock safety clasp. This feature, present in the Rolex GMT-Master II Oyster and Jubilee bracelets, prevents your watch from accidentally opening.
5. Easylink rapid extension
If you need to resize your Rolex GMT-Master II, you can do so through the Easylink rapid extension system. This feature allows anyone wearing the timepiece to increase the length by up to 5mm for more comfort.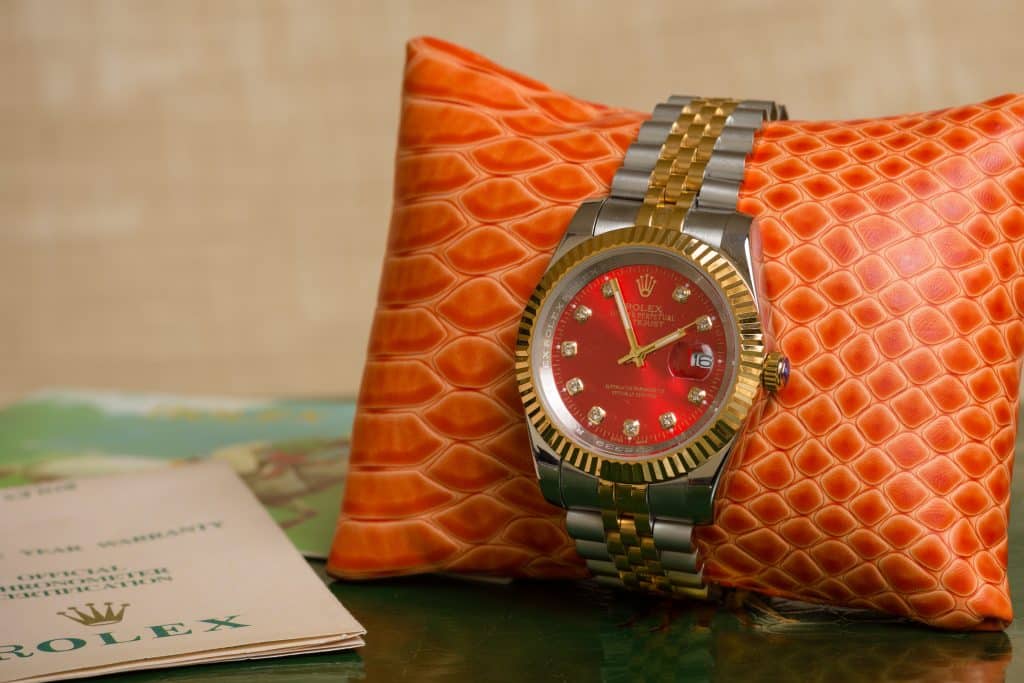 Other notable features
The Rolex GMT-Master II is available in 40mm case sizes, 2 sizes smaller than its predecessor, GMT Master
High resistance to corrosion
The cyclops magnifying lens for easier viewing of the distinctive emblematic date display unique to Rolex watches
Models available include Oystersteel, gold and Oystersteel, and gold
Chromalight displays for exceptional legibility in all circumstances, especially in the dark
Water resistance, up to 100 meters
Compared to the older GMT Master;
When you contrast the new Rolex GMT Master II with the older version, you notice that the ceramic bezel has a deeper color. The cerachrom bezel is also resistant to scratches. The new model features refined movements and clicks.
The caliber 3285 lasts longer, while the bracelets are more glamorous.
Conclusion
Rolex GMT Master II is a timepiece meant to accompany travelers across the globe. If you need to keep up with 2 time zones for easier communication with friends and family, you can find a GMT Master II. The watch is fancier, more comfortable and with better features.
(Visited 300 times, 1 visits today)