As virtual events grow in popularity, many questions about the rise. There are many reasons why companies choose to use virtual programs instead of conventional seminars or webinars. The answer is often that they offer a more cost-effective approach that can be done without taking out a loan from the bank.
Virtual events have become very popular because there is much less time and money invested when doing them online rather than having physical gatherings for attendees. Companies have found that it's essential to stay in touch with their customers to avoid losing them over time.
By hosting virtual events, it allows both company's continue communication while saving money at the same time.
Virtual events aren't just any web seminar – some rules and regulations must be followed to ensure everyone is on the same page. Every person should clearly understand what they need to do to make a virtual event successful and become an integral part of their business.
Companies have found many new ways to help increase their popularity through virtual events because they're shown to reach more people with ease. There are so many ideas out there, but the most popular ones are listed below for your convenience.
What are Virtual Events?
Virtual events, also known as online or virtual trade shows, can effectively generate leads and add value to your business. At the same time, they're becoming increasingly popular in a world where multi-tasking is skyrocketing, and people are always looking for ways to save time and money.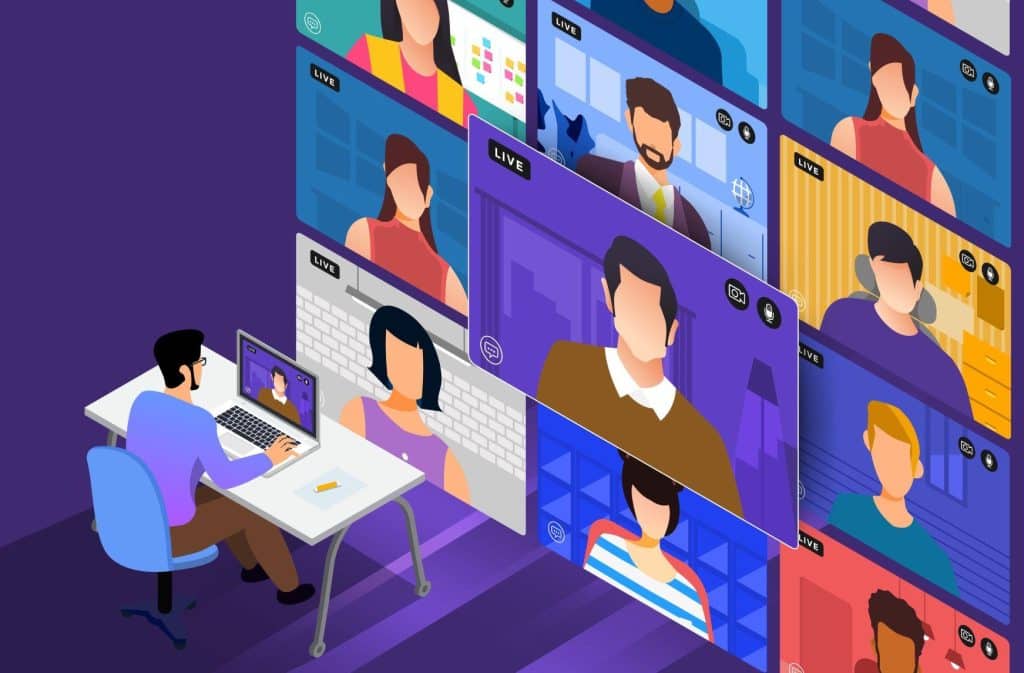 Virtual event marketing allows companies to connect with prospects without requiring them to leave their desks. They also provide a lot of flexibility so attendees can participate when it's convenient for them, and you don't need multiple teams stationed at different locations distributing handouts and speaking with folks in person.
Here's a complete guide on some of the best virtual event ideas from around the world that have been executed creatively by companies from all industries.
Most Impressive and Unique Virtual Events Examples
As far as unique virtual events examples go, there is no lack in finding them. Sometimes you have to look at companies hosting their virtual events and find out what they do. One of the best examples is P&G who started their virtual event series called "The Virtual Consumer" in 2008.
This invites customers to ask questions, help solve problems and give recommendations directly to the engineers and product developers for future products.
Other companies are now taking strides to offer their customers a different experience for virtual events. The idea is that if you start doing it now, there will be fewer people traveling into your retail stores or opening up branches in new locations.
Many different business types have used these ideas very successfully because it becomes more convenient for both parties involved – especially if your company manufactures high-end products but may not necessarily have many customers in the area.
Listed below are just some of the most impressive virtual events examples that you can find on the internet today: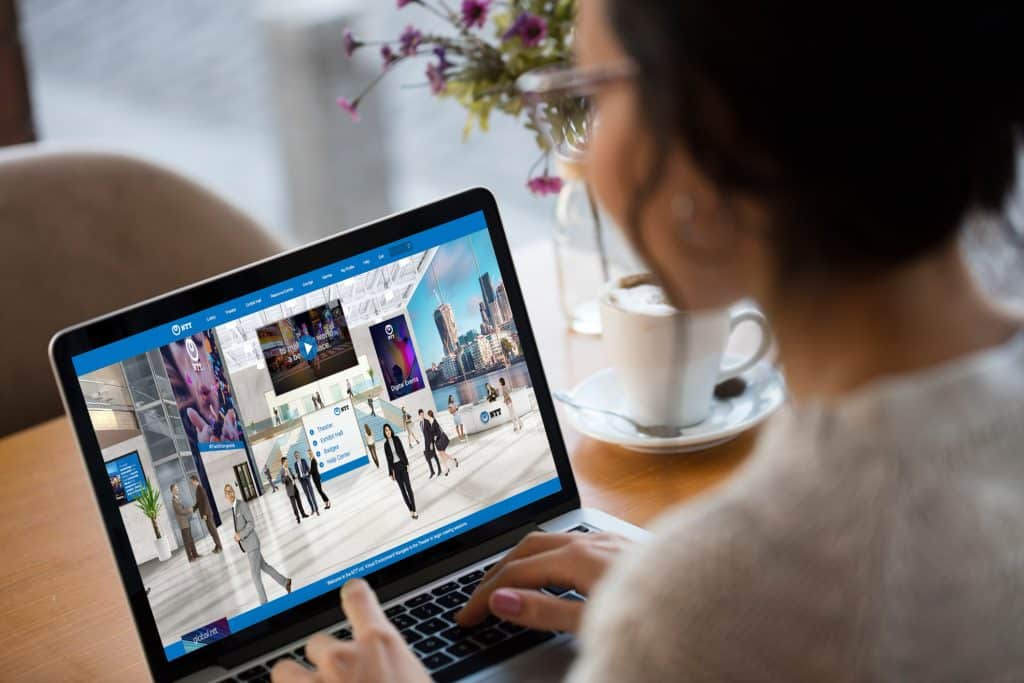 Citibank's Virtual Academy: This tracks over ten thousand members interested in gaining more knowledge about financial planning. This has helped them retain more customers who are currently on vacation or away on business but still want to stay on top of things while they're not around.
They offer weekly webinars, an extensive library of information, and access to their wealth management professionals through online chat rooms.
HP Custom Factory Tour: For several years, HP has offered local customers a chance to learn more about how they manufacture their products and allows them to discuss different issues they have with jobs currently in production.
They're able to do this much more efficiently because of the virtual event tools they've developed over time. This makes it easier for everyone to connect without causing too many issues or stress.
Motorola University: It has been around for several years and offers webinars, videos, forums, and other interactive experiences for customers worldwide. Their main goal is to empower people to learn about various types of new technology that allow them to handle information better, ultimately leading to better products being made.
They even train staff members within certain companies on how best to utilize the generated knowledge.
TED Talks: Started as an organization back in 1984 but has since grown to a global scale via live streaming and video sharing through the internet. They want to make sure that everyone has a chance to watch their virtual events from anywhere in the world, which is why they're constantly updating their platform.
First Aid 2.0 Virtual Event: The non-profit organization EMT Academy (Emergency Medical Training Academy) wanted to reach out to its audience of certified emergency medical technicians (EMTs).
The challenge was that they couldn't afford expensive trade show exhibits, and attendees would travel only if the event were in their area or convenient for them. So instead of hosting an expo with booths, EMT Academy chose a virtual event because it allowed anyone who felt they could benefit from this training to participate without travelling.
EMT Academy launched a dedicated website to act as their online trade show booth and get people excited about learning more to spread the word about this unique virtual event.
The Virtual Business Summit: Since 2011, Intuit has hosted The Virtual Business Summit for business owners, entrepreneurs, and small-business experts to educate them on the most significant opportunities and challenges when running a business or starting one.
It features dozens of experts in various fields, including social media marketing, finance management, leadership development, and customer service – all in the convenience of participants' own home or office with no travel costs involved!
There are also giveaways you can enter when you register for the conference. But by far, the best part is the chance to learn from and interact with industry leaders uniquely and powerfully, which you can't experience at a traditional event.
The Virtual Business Summit serves as another example of how virtual events have changed the landscape for trade shows.
Novell ZENworks 7 Virtual Event: In 2011, Novell hosted their annual ZENworks® technology conference called "Exploring the Cloud(s)" via webinar to demonstrate new applications that could help streamline work processes for businesses using file services and other technologies within their IT departments.
First, they invited between 500-1000 customers to join them on the call, then opened it up to 5,000 more participants who had registered online beforehand so there would be no last-minute travel costs incurred. This virtual event allowed Novell to hold a conference for everyone involved without flying them in.
It was a huge success, and according to an article they released, their webinar team received several positive comments from participants who watched the session on-demand afterward.
In addition to these companies, there are many more out there that have taken similar approaches to hold virtual events. Either way, you can see just how much impact these types of activities can have on people worldwide if done right. Even though they may seem intimidating at first, anyone can be successful with a bit of practice and guidance!
Conclusion
Virtual events are becoming more popular for many reasons – whether it's customers' or employees' chance to participate in something that wasn't possible before. There are thousands of examples out there for you to look at, but the key is just to get started and never give up.
It would be best if you always remembered that going through a rough patch or trial-and-error process is all a part of the learning experience.
(Visited 36 times, 1 visits today)