In today's fast-paced world, staying connected with friends, family, and business associates across the globe is more important than ever. Voice over Internet Protocol (VoIP) systems have emerged as a popular and cost-effective alternative to traditional phone systems, offering numerous advantages such as increased flexibility and better call quality.
To explore the best options for your communication needs, consider checking out International VoIP Calls Providers who can help you find the right solution tailored to your specific requirements. For a deeper understanding of the benefits of VoIP systems over standard phone systems, this informative article provides valuable insights into the world of mobile connections and VoIP technology.
Cost-Effective and Lower Call Rates
A conventional phone system will include paying for extra wiring for the broadband connections. Likewise, you could also be paying for the hardware and installation needs. However, when you opt for a VoIP system, you're cutting your communication costs and lowering call rates. Take a look at free VoIP apps that can help you save money.
Unlike a conventional phone system, a VoIP system allows data and voice signals into the same channel, making it easier to send and receive both data concurrently. With this, you only need one Ethernet connection, making it easier for your finances.
Additionally, cutting down on multiple service providers entails that all of your mobile and data services are handled on one network. With this, your VoIP provider will support and maintain the network without the need for any additional IT support. You could even look up the MBIT site if you want. Here, networks are sophisticated to ensure you the best experience possible.
Flexible
When you want to widen and grow your traditional phone system, you must upgrade the copper wiring, switch hardware and improve all the lines. Because of this, your standard phone system could be tedious, expensive, and even time-consuming.
However, a VoIP system is flexible enough to accommodate any changes you may want in the future. Here, you can increase and decrease the phone features and the number of users you have. You could even switch your VoIP subscription package to widen your scale. Nonetheless, widening the scope of your VoIP system is flexible enough to meet any change in your demands.
Better Voice Quality
Since your VoIP system is hooked to your internet connection, you won't have to worry about the call being jittery and low voice quality. So long as your internet connection is steady and secure, you can expect your calls to be clear, with no issues on lagging or call dropouts. If your connection is unstable, you could even opt to compress your data to save on your network bandwidth.
Not only this, there are VoIP services that allow you to cancel any background noise, echoes, or even delays. With it, you quickly gain advanced audio compression that promotes and enables a top sound quality. Thus, getting a VoIP system lessens your burden on external noises and enhances clear and crisp calls.
Improved Call Features
Since this is more technologically advanced than your traditional phone system, you can expect to get so much more out of VoIP. Here, multifunctional and versatile is placed on top of the list since it allows you to multitask using different tools. So, you can quickly finish two tasks at the same time.
If you're currently on a call, you could even read through your inbox, or you could even forward voicemails. All of these are possible with just a tap of the screen if you have VoIP. Other advanced phone systems are also available – ranging from intelligent call answering, call transferring, forwarding, auto assistance, call monitoring, and even conference bridging.
With this system, you get a more unified communication device that's flexible and convenient to fit your needs. Thus, you can quickly go on calls and read your transcribed voicemails simultaneously and seamlessly.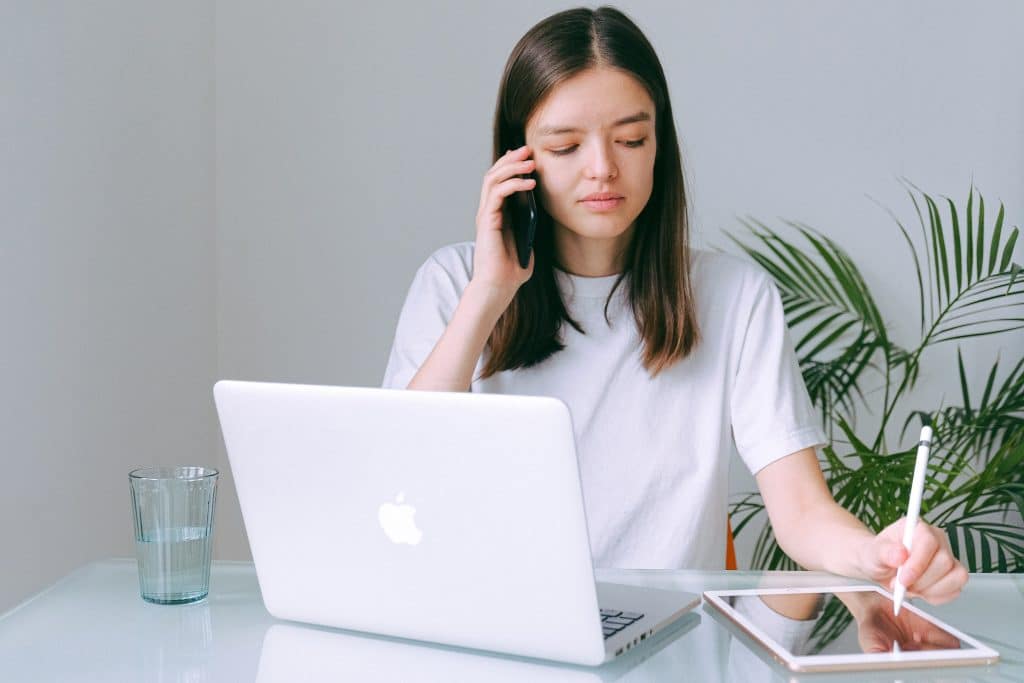 Mobile and Manageable
You not only have the power to multitask, but you could also do it on multiple devices. VoIP systems allow you to do your work or take calls on your phone, tablet, laptop, etc. You won't have to be constrained or tied down to your desk phone when you make or receive calls since you can do it anywhere, as long as there's an internet connection.
Additionally, it not only makes it convenient for you but for your recipients as well. Because of its advanced forwarding and routing features, any incoming calls you make will still reach them regardless of the device they're using. With this, you only need to install the software, and you're good to go!
Takeaway
Switching from a conventional phone system to an advanced VoIP provider opens your doors to a communication route that is more flexible, portable, and versatile. You can expect a free-flowing conversation with it since it isn't hindered by any lagging, noise, and costs. So, start your mobile connection today, liberate yourself from your landline, and experience the edge of VoIP over a standard system.
(Visited 82 times, 1 visits today)