Real estate investments are all about receiving returns on the money you've invested in property. They differ from buying your family home because you buy properties to make money rather than live comfortably.
Some real estate strategies are undoubtedly more effective than others, but there is no tried and true recipe for success. Still, there has to be a reason why some of the world's wealthiest people own real estate and real estate firms.
While there are no guarantees that you'll become a rich lister, you might be able to maximize your ROI by trying these investment strategies:
Align Yourself with Experts
The most successful real estate investors didn't obtain their wealth alone. Instead, they prioritized meeting the right people. Find a local builder, enlist the services of an accountant, and even consider meeting with realtors and other investors to broaden your knowledge network.
When you align yourself with experts in the field, you can gain valuable knowledge and industry tips. The more information you arm yourself with, the more confidence you can have in your ability to make well-informed decisions.
Prioritize Financial Planning in Your Real Estate
You must spend money to make money, but that doesn't mean all financial investments will result in excellent rental returns and capital gains. You need a financial plan to help your money work for you.
Start by setting a budget and sticking to it. Make sure this budget allows for all initial real estate purchasing costs and ongoing expenses like maintenance, renovations, and property management.
Don't be afraid to learn more about the banking side of the equation during the financial planning stage. Familiarize yourself with loan terms, interest rates, and the most appropriate mortgage options.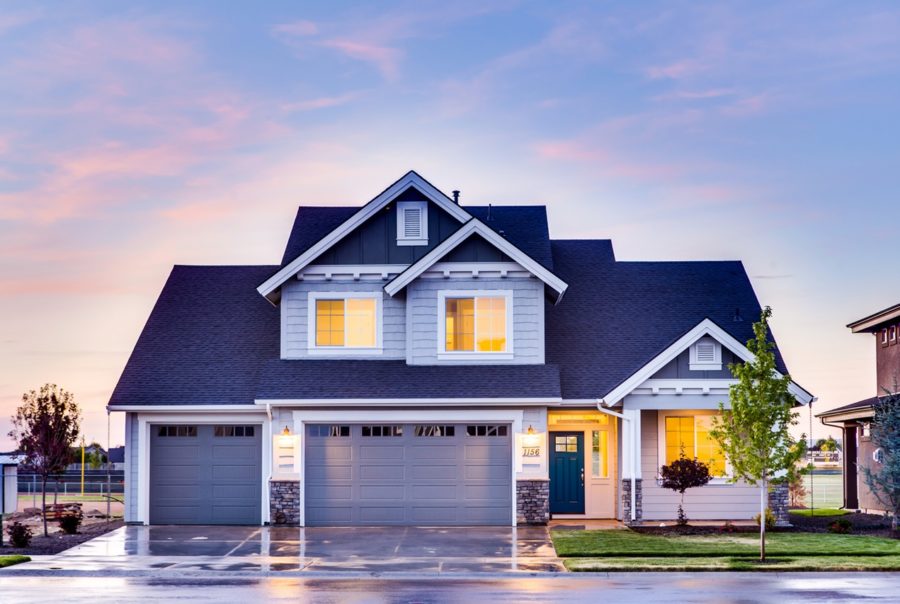 Look at Real Estate Locations
A lucrative residential real estate investment isn't always about buying the worst house on the best street. It can be far more complex. A little research can go a long way toward purchasing a property that sets you up for lucrative capital gains or great rental returns.
At a minimum, search for properties in suburbs with growth potential. Areas with low crime rates, nearby schooling and hospitals, proximate public transport, and convenient amenities also tend to be desirable.
If you consider yourself development-savvy, don't be afraid to invest in places with planned infrastructure development and economic growth. Property values have been known to increase in such areas.
Diversify
There's no denying that physical real estate is a lucrative investment worth learning more about. However, it's not the only real estate investment option. You can diversify your portfolio and spread out your risk by investing in real estate investment trusts (REITs) and crowdfunding real estate investing platforms. You can still generate income from your property investments – you just won't have the risk and burden of owning the physical asset.
Take Advantage of Tax Benefits
We all must pay taxes, and real estate investors are no different. However, you might be able to take advantage of rental property tax deductions and other tax benefits to keep more of your hard-earned money.
You can deduct real estate-related expenses like taxes, insurance, and mortgage interest. You can even deduct depreciation as an expense. If you're worried about hefty capital gains tax, you might also explore the 1031 exchange to defer your taxes.
Investing in real estate can be a lucrative option, but it requires a great deal of research to experience success. Align yourself with experts, prioritize financial planning, and don't be afraid to diversify your portfolio. These actions and others might see you enjoying lucrative gains you never thought possible.
(Visited 25 times, 1 visits today)